A US visa is official permission for non-US citizens to travel to the United States of America for tourism, employment, business, study or to join a family member or friend. Visa holders can enter, travel and stay within the US for a short or indefinite period of time or settle permanently. Applicants need to fill a visa application form, submit the required documents and pay the visa application fee to book an appointment with the US Embassy in India. US visa application fees, documentation and interview questions vary depending on the type of US visa you are applying for.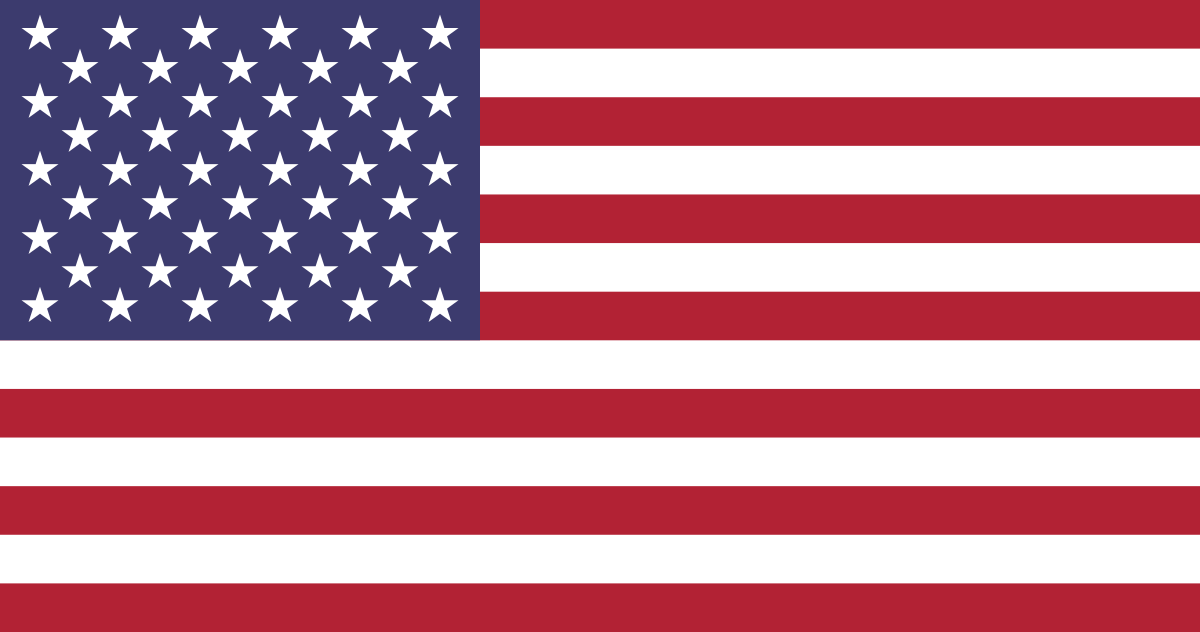 Also Read: US Visas: All You Need to Know about a US Visa for Indians
US visa application fees in Indian Rupees 2023
As per the US immigration laws, all visa applicants, including children, are required to pay a visa application fee to obtain a visa for the US. The US visa application fee must be paid by all applicants whether they get a visa or not. The application fee is non-refundable and non-transferable. The fee amount varies based on the type of visa you apply for, for example US tourist visa fees vary from the fee payable for an H1B visa.
The following table lists visa application fees associated with each nonimmigrant visa type.
| Visa type | Description | Fee amount (in USD) | Fee amount (in INR) |
| --- | --- | --- | --- |
| B | Business/ Tourist | $160 | Rs. 10880.00 |
| C-1 | Transit | $160 | Rs. 10880.00 |
| D | Ship/ Airline Crew | $160 | Rs. 10880.00 |
| E | Treaty Trade/ Investor, Australian Professional Speciality | $205 | Rs. 18360.00 |
| F | Student (academic) | $160 | Rs. 10880.00 |
| H | Temporary/ Seasonal Workers and Employment, Trainees | $190 | Rs. 12920.00 |
| I | Journalist and Media | $160 | Rs. 10880.00 |
| J | Exchange Visitor | $160 | Rs. 10880.00 |
| K | Fiance(e) or Spouse of US Citizen | $265 | Rs. 16320.00 |
| L | Intracompany Transferees | $190 | Rs. 12920.00 |
| M | Student (vocational) | $160 | Rs. 10880.00 |
| O | Persons with Extraordinary Ability | $190 | Rs. 12920.00 |
| P | Athletes, Artists & Entertainers | $190 | Rs. 12920.00 |
| Q | International Cultural Exchange | $190 | Rs. 12920.00 |
| R | Religious Worker | $190 | Rs. 12920.00 |
| TN/TD | NAFTA* Professionals | $160 | Rs. 10880.00 |
Visa types and application fee amounts
Please note: The fee is applicable to nonimmigrant visas only
*NAFTA stands for North American Free Trade Agreement
Exchange Rate
| | |
| --- | --- |
| Particulars | Rate/ validity |
| Current consular exchange rate | INR 74.49 = 1 USD |
| Current rate valid through | —– |
Exchange rate
Visa types with no fee required
The following travelers don't need to pay US visa application fees to visit the United States of America:
Individuals applying for A, C-2, C-3, G visa categories, NATO, and diplomatic visas.
J visa holders and individuals who are participating in certain US Government-sponsored cultural and educational programs.
Machine-readable visa to be replaced within one year of visa issuance because the original visa was not properly affixed or the visa needs to be reissued through no fault of the applicant.
Members or staff of an observer mission to United Nations Headquarter recognized by the UN General Assembly, and their immediate family members don't have to pay US visa application fees under the international agreements.
Individuals traveling to the US to provide certain charitable services.
US Government employees on official visits.
A family member (spouse, a parent, sibling or child) of a US Government employee killed or critically injured in the line of duty, who is traveling the US for final rites or urgent treatment of the employee.
Other fees
Certain visa applicants may have to pay additional fees for obtaining a nonimmigrant US visa as under:
Fee type
Amount
Nonimmigrant visa issuance fee
Based on reciprocity
SEVIS fee
– Applicant with Form I-20: $350
– Applicant with Form DS-2019: $220
Blanket L fee
– Fraud prevention and detection: $500- Biometric entry-exit: $4,500
Border crossing card fee
$160
Other fees for US visas
Nonimmigrant visa issuance fees: Applicants from certain countries are required to pay a visa issuance fee after their application is approved. The fee is based on 'reciprocity' i.e. it is applicable in the same manner as another country charges a US citizen for a similar type of visa. The fees are charged only for the citizens of a country that imposes these fees on US citizens for certain types of visas. 
SEVIS fees: The Student and Exchange Visitor Information System (SEVIS) tracks F, M and J visa holders from the date they receive initial documents until the visa holders graduate/ leave the course. In addition to the US visa application fees, you will need to pay separate SEVIS fees. For students with Form I-20, SEVIS fee will be $350; for exchange visitors with Form DS-2019, the fee will be $220.
Blanket L fee: Individuals applying for Blanket L visa will have to pay additional fees as under:

Fraud prevention and detection fee of $500
Biometric entry-exit fee of $4,500
Border crossing card fee: $160
US visa application fee payment options
You can pay the US visa application fees using any of the following methods:
National Electronic Fund Transfer (NEFT)
Payment by mobile phone
Payment at Axis Bank/ Citibank
National Electronic Funds Transfer
Visa applicants can use the NEFT payment system to pay their nonimmigrant MRV (Machine-Readable Visa) fees. They can directly transfer the fee from their account. NEFT payment is possible through a bank branch or online banking.
Note: Make sure you delete the account details from the payee list once the visa payment is successful to avoid any kind of fraud in the future.
Payment by mobile phone
You can also make MRV fee payments via your mobile phone using the IMPS system. You must be registered with your bank and have a valid MPIN to pay the visa fee. Payment of visa fee should be in Indian Rupee (INR) and must be the exact same amount as listed on the payment confirmation screen. You need to enter correct details including beneficiary name, MMID number and correct amount. Once the payment has been accepted, you will receive an SMS including the 12-digit IMPS reference number.
Payment at Axis Bank/ Citibank
You can pay US tourist visa fees or other US visa fees in cash at any of the designated Axis Bank or Citibank branches. Print and carry the applicable US visa fee collection slip you will get after logging into your profile to the bank. Once the payment is completed, the bank will give you a receipt. Value of the payment will be shown in USD, though the payment is payable in Indian Rupees at the current Consular Exchange rate.
Types of nonimmigrant US visa
Visa types vary based on the intended visit of a visa applicant to the US, for example an H1B visa is issued for individuals working in a specialty occupation and a B2 visa is a US tourist visa. Here are the types of nonimmigrant US visa:
Nonimmigrant US Visa type
Purpose
A visa
Foreign government servants and diplomats
A1/ G-1/ NATO 1-6 visa
Visa renewal for A, G and NATO categories
A2/ NATO 1-6 visa
Foreign military officers posted in the US
B1 visa
– Amateur and professional athletes
– Business visitors
– Nannies or domestic servants
B2 visa
– Visitors for medical treatment
– Visitors for pleasure, vacation
C visa
Transit in the US
D visa
Crew members serving on aircrafts/ sea vessels
E1 visa
Treaty traders
E2 visa
Treaty investors
E3 visa
Australian workers- professionals and specialty workers
F1 visa
Language and academic students
F2 visa
Dependents of F-1 visa holders
G1-G5/ NATO visa
Employees of designated international organization and NATO
H1B visa
People working in specialty occupations that require highly specialized knowledge
H1B/ J1 visa
Physicians
H1B1 visa
Free Trade Agreement (FTA) professionals of Chile and Singapore
H1C visa
For nurses to visit the areas with a shortage of healthcare staff
H2A visa
Temporary agricultural workers
H2B visa
Temporary non-agricultural workers
H3 visa
Non-employment training programs
H4 visa
Dependents of H visa holders
I visa
Media, journalists or their representative
J visa
Exchange visitors
J1 visa
– Exchange visitors
– Au-pairs
– Exchange visitors
– Professors, scholars and teachers
J2 visa
Spouse and children aged below 21 of J-1 visa holder
K1 visa
Finance
L visa
Intra company transferees
M1 visa
Students – vocational
M2 visa
Dependents of M-1 visa holders
O1 visa
Foreign citizens with extraordinary skills in the field of art, science, business, athletics, etc.
P visa
Athletes, entertainers and artists
R visa
Religious workers
T1 visa
Human trafficking victims
TN/TD visa
NAFTA professional workers- Canada, Mexico
U1 visa
Criminal activity victims
Nonimmigrant US visa types
How to check my visa status
You can check your US visa status online through CEAC Visa Status Check portal, using the case number or CEAC barcode on the Form DS-160 confirmation page.
Also Read: Visa Status: Check Visa Status with Passport Number
You can contact US Embassy in India for more clarity on visa fees. If you're looking for any assitance for NRI services such as NRI account opening, NRI Demat account, NRI investment or taxation, experts at SBNRI can help you out with everything. Download SBNRI App from the Google Play Store or App Store to ask any questions related to NRI services. Also visit our blog and Youtube Channel for more details.
FAQs
What are the US visa fees in India Rupees 2022?
The US visa fees in Indian Rupees in 2022 range from Rs. 12160.00 ($160) to Rs. 20140.00 ($265). For example, a US tourist visa fee is Rs. 12160.00 and a visa for the Fiancé(e) or Spouse of U.S. Citizen will cost Rs. 20140.00.  

Note: US visa fees in Indian Rupees are subject to the current conversion rate.   
How much does a US work visa cost?
A US work visa cost i.e. H visa fee in Indian Rupees is Rs. 14440.00 ($190), which is subject to the current exchange rate.