The Schengen visa is wonderful because it allows access to so many European countries. The Schengen visa countries are renowned for their beauty and popularity amongst visitors. The Schengen visa requires the traveler to get travel insurance. We have listed the Schengen visa travel insurance requirements below.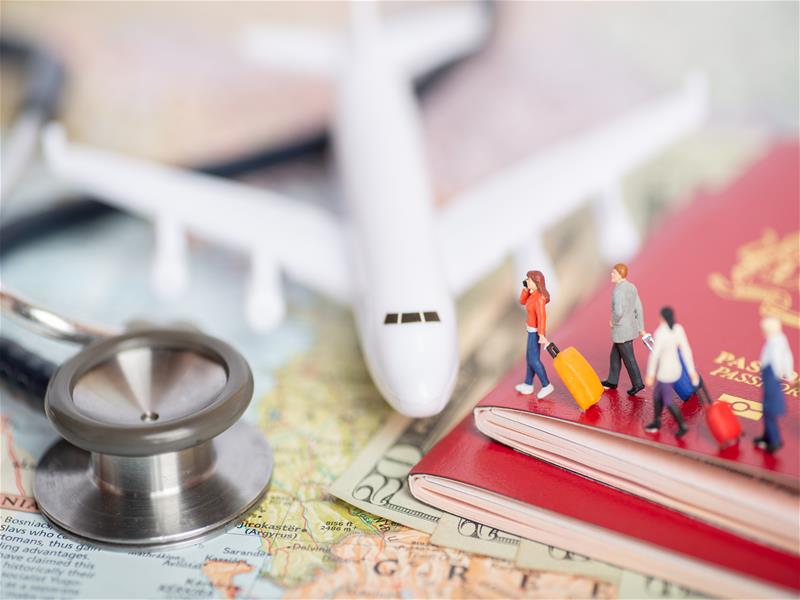 Schengen Travel Insurance Requirements
It must cover a minimum of €30,000 for medical expenses
It must cover all 26 countries in the Schengen area
It must cover your full stay in Europe
Schengen Visa Requires Travel Insurance
The embassy will ask you for proof of Schengen travel insurance when you go to get a Shengen visa. This is normally known as a "travel insurance certificate" and the insurance company will give it to you.
Schengen Travel Insurance Plan Coverage
The Schengen Travel Insurance Should Cover:
The cost of medical treatment. This should cover the following:
In – patient and out – patient medical treatment
Doctor Visits
Hospitalization
Surgery
Prescription Medication
Emergency Dental Care
Cost of Repatriation or Evacuation:
The insurance should cover the cost If you fall seriously sick or have a big accident and you need to get to your home country for treatment. The insurance must cover the cost of repatriation for medical purposes or even in the case of death.
What Else is Covered by my Travel Insurance Policy ?
Assistance during illness
Trip Cancellation
Flight Delay
Loss/Theft of baggage
Personal Liability Abroad
What is not Covered by my Travel Insurance Policy ?
Medical treatment for a pre-existing condition such as diabetes, cancer or any ongoing previous injuries
Non – emergency medical treatment
Medical attention required due to intoxication caused by alcohol or drug consumption
Medication attention required due to adventurous or extreme sports such as bungee jumping or motor racing.
Medical attention due to a natural disaster
Travelling to a high risk area (where there is conflict, political unrest, an epidemic etc).
How to Purchase Insurance
Go to the company website.
Locate the "Get a Quote" or "Start Now" button
Fill out the online application form
Select which plan you want
Make the payment
Download and print insurance certificate.
Additional Ways
Through a local insurance company
Through a tour agency
What is the Cost of Schengen Travel Insurance ?
The cost of insurance depends on three main areas:
Age: The cost of the insurance policy rises along with age. Older people, particularly over the age of 60, pay higher premiums than someone who is younger for the same insurance plan.
The length of the trip: The longer your length of stay, the costlier your policy will be.
Maximum Coverage Limit: Health insurance of €30,000 coverage will cost less than a plan with €100,000 or more.
How does Travel Insurance Work ?
The hospital sends the bill to the insurance company
You pay the bill, then you make a claim and the insurance company reimburses you.
What if my Schengen Visa is Refused ?
If your Schengen visa is refused, several companies will refund your policy. Not all insurance companies will refund you.
Best Schengen Travel Insurance
Companies that provide the best:
MondialCare
AXA Schengen
Europ Assistance
Dr-WALTER
Bupa
Allianz
Insubuy
To ask any questions related to the rights of NRIs, PIOs, and OCIs, you can download SBNRI App from the Google Play Store or App Store. You can also use the SBNRI app for investment in stock market/ mutual funds, NRI account opening, tax filing, etc. To ask any questions, click on the button below. Also, visit our blog and YouTube channel for more details.
FAQs
Should I purchase Schengen health insurance if I have domestic insurance ?
Yes you should. Domestic insurance only covers you in the country where it is bought. So if you are traveling to the Schengen area  you will have to get insurance for that. 

Does Schengen medical insurance cover me for countries outside of the Schengen area ?
No. It normally does not. You will have to get separate insurance for that. 

Will I get Covid -19 coverage if I buy Schengen visa travel insurance ?
If you visit a place with travel bans or that has a high number of Covid-19 infections, most insurance companies will not cover you for this. 

Is Schengen travel insurance mandatory for a Schengen Visa ?
Yes it is. You must show proof of purchase of travel insurance when you apply for the visa.