Almost everyone loves traveling. Everyone usually starts planning and preparing for their travels in advance. Travel insurance is not only necessary in order to ensure health care while traveling. It is also required by many foreign countries in order to get a visa to travel there. It has major benefits as well. Health care without insurance can be extremely expensive and this is a way to plan in advance for anything that may go wrong. This article is about the best travel insurance for Indians.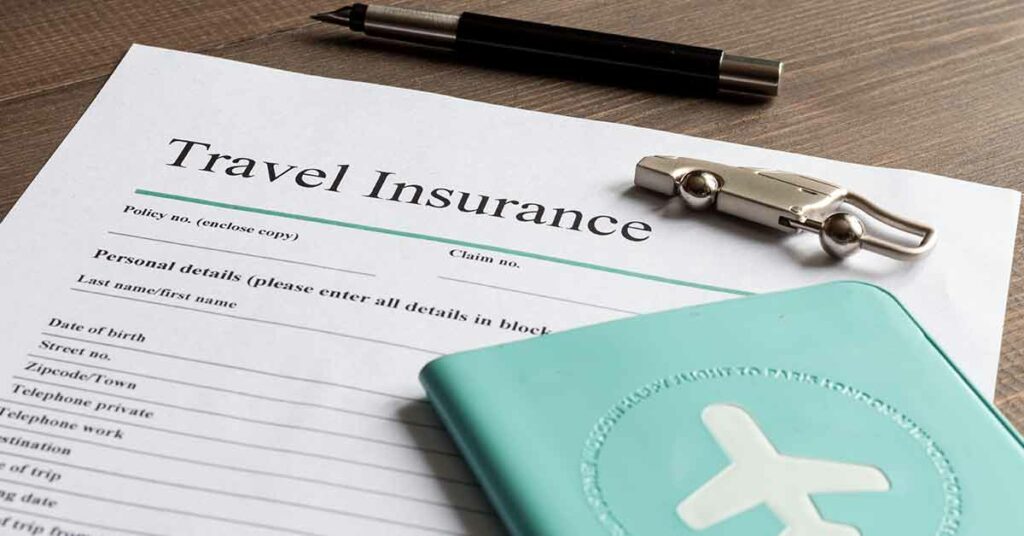 Travel Insurance Benefits
Travel insurance makes it easier to relax and remove additional worries from your mind. It takes away the worry of wondering about what would happen if something were to go wrong healthwise.
Travel insurance covers ages ranging from infant to retiree. It also covers diseases, emergency health care, and hospitalizations.
Travel insurance provides hospitalization without cash.
Travel insurance even allows you to insure your baggage and passport.
Those under 85 don't need a medical check-up and can sign up for travel insurance and get it right away.
You can contact your insurer at any point if you have an emergency or need to file a claim.
If your trip ends before it was supposed to, your insurance company will reimburse you for the remaining days.
Eligibility for Travel Insurance
You must be an Indian citizen
There are no age restrictions when purchasing travel insurance
Rates and other features may vary along with the length of trip
Well Known Travel Insurance Companies
Aditya Birla Travel insurance
Bajaj Allianz Travel Insurance
Bharti Axa travel Insurance
Cholamandalam Travel insurance
Digit Travel Insurance
Future Generali Travel Insurance
HDFC Ergo
ICICI Lombard
IFFCO Tokio Travel Insurance
National Insurance Travel Insurance
New India Assurance Travel Insurance
Oriental Travel Insurance
Reliance Travel Insurance
Religare travel insurance
Royal Sundaram Travel Insurance
SBI Travel Insurance
Shriram Travel Insurance
Star Travel Insurance
Tata AIG Travel Insurance
United India Travel Insurance
Universal Sompo Travel Insurance
International Travel Insurance Policy Features
Medical Expenditure
Medical Evacuation
Medical Repatriation
Emergency dental pain assistance
Loss of checked baggage
Delay of baggage
Personal Accident (Permanent/ Temporary Incapacitation or Demise)
Loss of passport and/ or other important documents
Personal Accountability
Hijack
Trip Delay
Emergency Cash Advance
Not Covered by International Travel Insurance Policies
Pre-existing medical conditions and their complications.
Traveling when your doctor advises you otherwise
Medical expenses post-policy expiration
Travel for medical purposes
Suicide
Attempted suicide
Deliberate self-inflicted injury or illness
Mental disorders (such as depression, stress, anxiety, nervousness etc)
Anxiety, stress, depression, and nervousness that are not related to a physical illness
Venereal disease, inebriation, or drug abuse.
Employment that puts you at risk, exposing yourself to unnecessary danger (except when trying to save someone), or being involved in an illegal act.
Complications related to pregnancy, miscarriage, abortion, or childbirth.
Non-allopathic-treatment
Spectacle, contact lenses, hearing aid, and crutch expenses. Other similar appliances and devices can be included in this.
Baggage delay upon return.
Passport confiscation or detainment by customs, the police, or related authority figures.
Any loss not reported to the police within 24 hours.
To ask any questions related to the rights of NRIs, PIOs, and OCIs, you can download SBNRI App from the Google Play Store or App Store. You can also use the SBNRI app for investment in stock market/ mutual funds, NRI account opening, tax filing, etc. To ask any questions, click on the button below. Also, visit our blog and YouTube channel for more details.
FAQs
Do many countries require you to get travel insurance to give you a visa and allow you to enter the country?
Yes, this is the case.
Can you insure your baggage and passport?
Yes, this is possible.
Are pre-existing medical conditions and related complications covered by travel insurance?
No, they are not covered

Is travel for medical purposes covered by travel insurance?
No, it is not covered.