If you are applying for a Green Card to gain permanent residence in the United States, you need to pay several fees at various steps along the way. If you are wondering how much does it cost to get a US Green Card, this article explains the various types of Green Card fees you need to pay.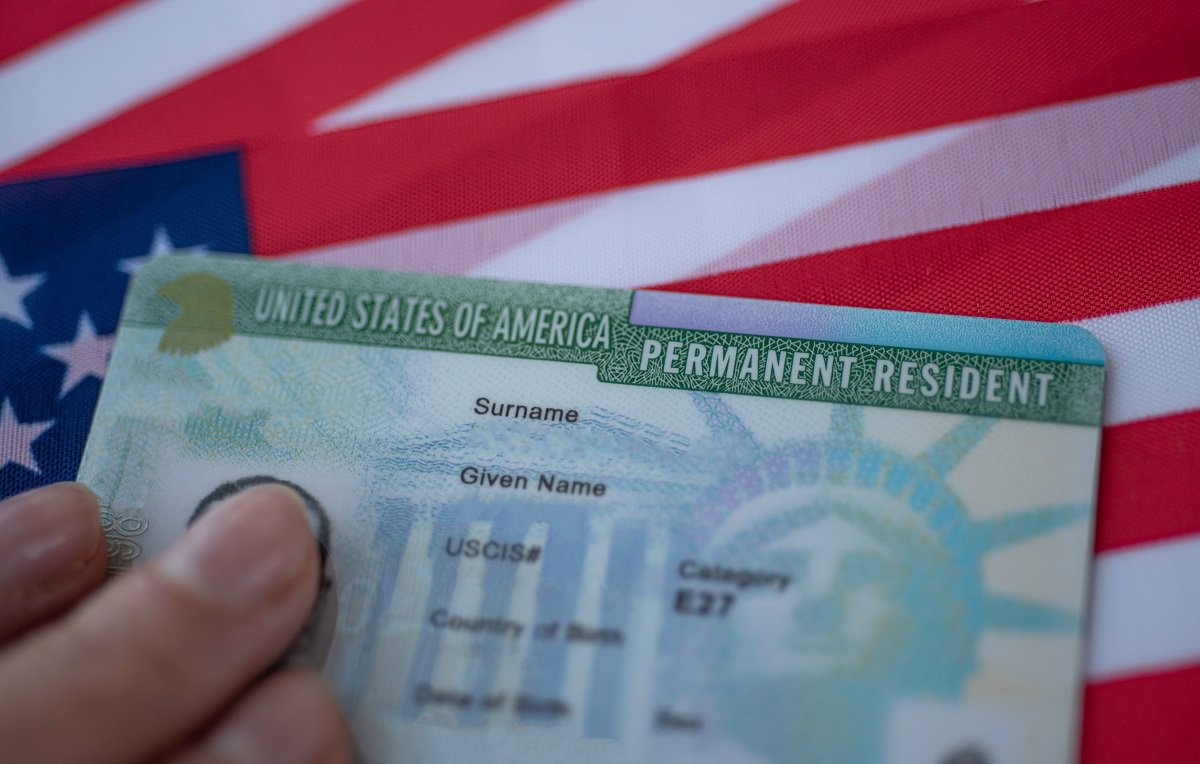 Also Read: US Visa Application Fees – How Much Does a US Visa Cost?
How much does it cost to get a US Green Card in 2021
Fees for petitions
In order to get a Green Card, applicants must get an approved petition by the US Citizenship and Immigration Services (USCIS). The petitioner would be according to the Green Card you are applying for i.e. your family member (spouse, children, parents or siblings) if you are applying for a family-based Green Card, your employer if you are employed in the US, or you as the applicant if you are planning to invest in the US.
The petition fees must be paid to the USCIS by the petitioner on your behalf. Listed below are the common petitions filed, their cost, and the types of immigrant visas they are necessary for.
Common petitions
Fees
Visa type
Form I-129F for Alien Fiancé(e)
$535
K-1 visa for an alien fiancé
Form I-130 for Alien Relative
$535
– K-3 visa for spouse of a US citizen
– F-1 visa for unmarried children of US citizens
– F-2A visa for spouses and minor children of Legal Permanent Residents (LPRs)
– F-2B visa for unmarried children over 21 years of of LPRs
– F-3 visa for married children of US citizens
– F-4 visa for siblings of US citizens
– IR-1 visa for the spouses of a US citizen
– IR-2 visa for the unmarried children under 21 of old US citizens
– IR-5 visa for parents of a US citizen who is at least 21 years old
Form I-140 Immigrant Petition for Alien Worker


$700
– EB-1 visa or first priority workers visa for highly skilled professionals
– EB-2 visa or second priority workers visa for professional with advanced degree
– EB-3 visa or third priority workers visa for skilled workers with more than 2-year experience
Form I-360 Petition for Amerasian widow(er) or special immigrant

$435
– EB-4 visa or fourth priority workers visa for various religious/ government/ international organizations workers
Form I-526 Immigrant Petition by Alien Entrepreneur
$3,675
– EB-5 visa or fifth priority workers visa for investors in the US
Form I-600/ 600A Petition to Classify Orphan as an immediate relative
$775
– IR-3 visa for children from Non-Hague countries adopted abroad by US citizen
– IR-4 visa for children from Hague countries to be adopted within US by a US citizen
Petition fees for US immigrant visas
USCIS immigrant fee
If your visa is approved before you move to the US, you must pay USCIS immigrant fee of $220. The fee is applicable to visa applicants who are permanently moving to the US.
Also Read: 3 Best ways to Check USCIS Case Status Online
US Green Card application fees 2021
The US Green Card cost may vary based on the Green you are applying for. For example, a family-based Green Card costs $1,760 for an applicant living in the US and $1,200 for an applicant from outside the United States. Medical examination cost is not included in this.
Mandatory fees
Here is the breakdown of US Green Card fees payable to the government – mostly to US Citizenship and Immigration Services (USCIS) – to the physician for performing medical examinations.
| Fee type | For applicants living in the US | For applicants living abroad |
| --- | --- | --- |
| Family Sponsorship Form (I-130) | $535 | $535 |
| Green Card Application Form (I-485) for AOS | $1,140 | NA |
| Financial Support Form (I-864) | $0 | $120 |
| Biometrics (Fingerprints & Photo) | $85 | $0 |
| State Department Processing | NA | $325 |
| USCIS Immigrant Fee | NA | $220 |
| Medical examinations | Varies | Varies |
| Total | $1,760 | $1,200 |
Green Card Fees 2021
You can use the Fee Calculator to determine the government filing and biometric services fees for any form processed at USCIS.
Before applying for a green card, you should check the time taken, for example marriage-based green card timeline.
Green Card application supporting fees
Apart from the Green card application fee and biometric fee, you might have to pay other supporting fees during the process, such as:
Medical examination fees
Individuals who want to immigrate to the US have to go through a medical checkup and vaccination. You will have to go through the medical examination before the interview. You are supposed to pay the fee yourself. The fee amount will vary in accordance with tests required by the US Embassy and the cost of medical examination in your own country.
Documentation charges
At the time of the Green Card application process, you will be required to submit digital or physical copies of your documents, including birth certificate, passport, marriage certificate, etc. You will have to carry original copies when attending your final Green Card interview in the US or at a US embassy or consulate abroad.
DOL Labor certification fees
Employees are required to obtain labor certification from the US Department of Labor (DOL) to apply for the EB-1 visa, EB2 visa, and EB-3 visa. The certificate will inform the USCIS that the company made efforts to hire an employee who is a US citizen or permanent resident, but failed to do so due to some reasons i.e. it couldn't find someone with required the skills or the person is not willing to get hired for the job.
To get a Green, you are required to pay various fees at various steps on the way. The fee depends on various factors such as the type of immigrant visa you are applying for, where you are applying from, etc. Note that individuals who move to the US with an immigrant visa must pay some additional fees to obtain the status of Legal Permanent Resident (LPR). 
Once your green card is expired, you will have to submit Form I-90 for a green card renewal and pay the green card renewal fee as applicable.
NRIs, OCIs, or Green Card holders of Indian origin may have several India-related queries. To get tailor-made answers/ solutions, you can download SBNRI App from the Google Play Store or App Store. You can also use the SBNRI app for investment in stock market/ mutual funds, NRI account opening, tax filing, etc. To ask any questions, click on the button below. Also, visit our blog and YouTube channel for more details.
FAQs
How to check Green Card status online?
– If you are applying for a Green card within the United States, the US Department of Homeland Security allows applicants to check their USCIS case status online.
– Individuals who are applying for a Green card from outside can use CEAC Visa Status Check platform to check the current status of their Green Card application.
How to schedule a Green Card interview for the adjustment of status?
US Citizenship and Immigration Services (USCIS) if you are in the US and by the National Visa Center (NVC) at a US consulate or embassy in your country of residence if you are outside the US.