With the decline in Covid-19 cases and roll out of vaccination programs, real estate has started showing signs of revival in India. Residential sales have started rising again, and the commercial real estate market is also picking up momentum in the top cities of the country, driven by the IT/ ITeS sectors. Gross office absorption stood at 4.39 million sq. ft in the 2nd quarter, showing 32% YoY growth in major cities in India as per a recent JLL report. Bulk hiring by IT/ ITeS sectors is the prime driver of the growing demand for office spaces in major cities. Offices have also started to re-open across cities and developers are bullish on the growth prospects of the commercial real estate market in 2022. This is the reason why NRIs are eyeing commercial real estate in India.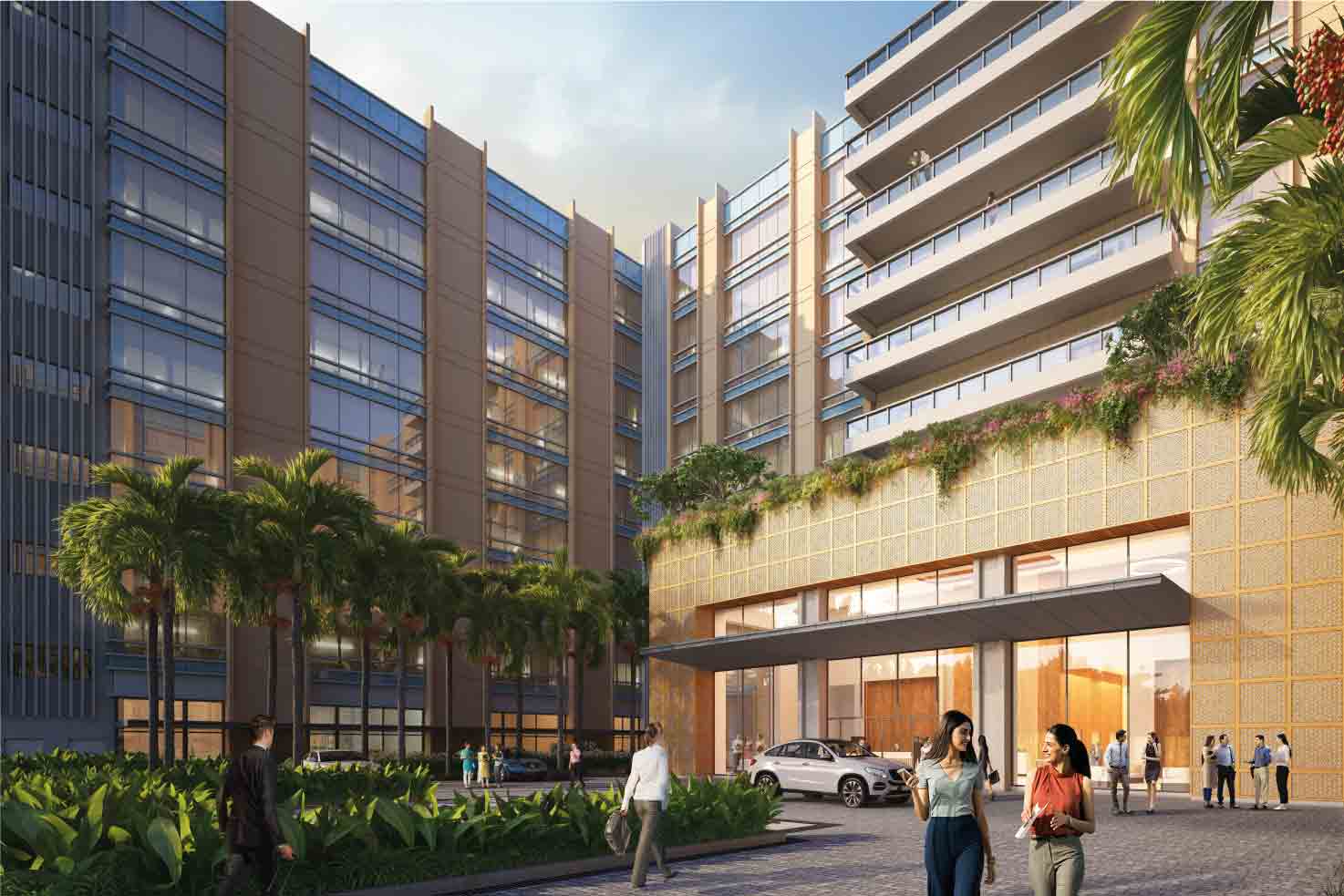 Also Read: Can an NRI buy or own property in India?
Cogent reasons why NRIs are eyeing commercial real estate in India
Investing in the Indian real estate sector has always been a desirable proposition for Non-Resident Indians (NRIs). Here are some reasons why NRIs are investing in real estate in India.
Along with the exponential growth in the real estate sector in India, the commercial real estate market, including retail and hospitality, is also growing rapidly. Commercial realty in India is predicted to be boosted by large scale investments by institutional investors in the upcoming years.
The government reforms in the commercial real estate sector such as the implementation of the Real Estate Regulatory Authority (RERA) and GST (Goods and Services Tax) have significantly boosted the industry and attracted an increasing amount of foreign direct investments (FDI) in the commercial estate.
Government initiatives, urban development policies, and programs including Smart City, AMRUT, etc. are contributing to the demand for real estate infrastructure. Housing and Urban Affairs Secretary Durga S. Mishra said the size of the real estate sector is projected to cross $1 trillion in India by 2030.
IT and ITeS, retail, consulting, and e-commerce sectors are the key drivers of high demand for office space in recent times. The net office absorption in major Indian cities is expected to grow significantly in the upcoming years. Because of better pricing and growth opportunities, REITs are expected to increase the demand in sectors like manufacturing and IT-related institutions. This will fuel further growth and development in India's commercial real estate market.
The demand for co-working spaces has also been increasing rapidly in India. Budding entrepreneurs and large IT players are finding this an attractive model. Considering the trend of this type of workplace, demand for shared spaces is also expected to gather further momentum in the upcoming years.
What are the benefits of commercial real estate for NRI investors?
High rental yields and outperforming returns: India's commercial office property asset class offers a profitable alternative for NRIs who want to maximize returns and generate a fixed income, with a low risk investment profile. The prospects of good capital appreciation and rental yield have increased NRI investment in Grade A offices, logistics centres, IT parks, and REITs. Commercial property can offer an average rental yield of 8-11%, which is much higher than the current rental yield from residential property (1.5-3.5%). This is also applicable to capital appreciation.
Pre-leasing at all-time high: NRIs can lease their commercial real estate property for a long tenure. Liberalised FDI policy, especially for expatriate participation in the Indian economy as domestic investors, has made the major cities in the country hot destinations for NRIs who want to invest in the commercial realty sector. NRIs can also get loans for commercial properties in the same manner as residents. However, there might be differences between features of commercial and residential property loans such as interest rates, loan processing fee, tenure of loan, etc.
Also Read: NRI Home Loan Interest Rate 2021: Top 10 Lenders
Whether it is high-rental yield, greater returns or growing demand for office spaces, there are many reasons why NRI real estate buyers are heavily investing in commercial real estate in India.
As NRI real estate buyers, if you are looking to invest in a commercial property, you need to consider many factors, such as location, regulatory act, maintenance cost, documents required for NRI to buy property in India, financial transactions and funding, POA, No-due certificate, etc. It will help NRI buyers get good ROI
We at SBNRI are here to help you out with everything related to residential/ commercial property transactions in India and other financial and legal services as required by NRIs. We help NRIs find a commercial property in India that will offer them outperforming returns.
You can download SBNRI App to connect with our experts and get end-to-end assistance related to an NRI investment in India.
You can also click on the button below to ask any questions. Visit our blog and YouTube Channel for more details.