A wire transfer can be used domestically and internationally to transfer funds between individuals or businesses over an electronic payment system. An international wire transfer allows individuals and businesses to move money electronically from their account to an account in another country – usually for a price. How much does wire transfer cost depends on the location where you are sending money, the bank that you are transferring money from, etc.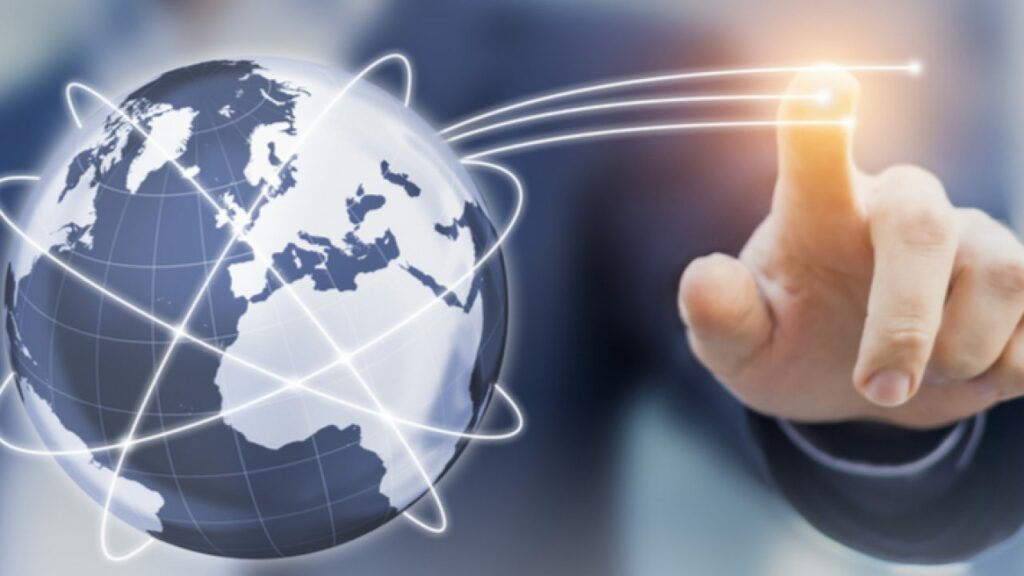 The final cost you have to pay can vary for different financial institutions depending on their policy, terms and conditions.
You can save money on your wire transfer by comparing rates and selecting a bank or transfer agency that offers competitive rate markup, and even zero fee on certain currencies and routes.
How much does wire transfer cost?
The wire transfer cost varies based on the financial institution, the amount of money being transferred, and where the money is transferred. The wire transfer fee can range from free to $50. Domestic outgoing wire transfer fee typically ranges from $0 to $35, while international outgoing charges stand between $35 – 50.
Following are the variables that determine the final wire transfer cost:
Amount being transferred
Prevailing GST (Goods and Services Tax) rate
Fixed processing fee charged by the remitting and issuing banks
The fee set by any correspondent or intermediary bank
Exchange rate markup charged by the bank/ credit union
Wire transfer fees by banks and financial institutions in the US
Listed below are the international wire transfer fees charged by top banks and transfer agencies, such as wire transfer fees by Bank of America, Chase, Wells Fargo, Citibank, HSBC Bank, Fidelity, etc.
Bank/ Financial Institution
Outgoing international wire fee
Incoming international wire fee
Bank of America
– $0 sent in foreign currency- $45 sent in USD
$16

JPMorgan Chase
– $5 sent in foreign currency – or $0 for transfers of $5,000 or above);- $40 (or $50, with banker assistance) sent in USD
$15 ($0 if coming from Chase)

Capital One 360
Only in-branch facility for eligible accounts
$0
Wells Fargo
Varies; the fee will be disclosed during transaction
$16
Citibank
$35
$15
Fidelity
– Up to 3% of amount in foreign currency;
– No fee in USD
$0*
HSBC Bank
– Varies
– Fee may be waived for eligible customers
– Varies
– Fee may be waived for eligible customers
PNC Bank
$45
$15
USAA
$45
$0*
U.S. Bank
$50
$25
Wire transfer charges in USA
Fees listed above are directly charged by banks and credit unions on their standard accounts. If intermediary players are involved in the wire transfer process, an additional fee may be charged. As compared to domestic transactions, international transfers are usually more expensive.
Wire transfers in India
Whether in India or abroad, not all financial institutions charge you the same fee. Domestic wire transfers are cheaper than international wire transfers. The reason behind this is that there is no need for intermediary banks or foreign currency exchange and the sender doesn't need to pay any fee and any markup on exchange rates.
It is advisable to compare fees from different banks or money transfer companies before you decide to make an international wire transfer. Here is how you can save a significant amount of money.
How to avoid wire transfer fees
There are ways to reduce or avoid wire transfer fees, even without affecting the speed or safety of your money transfer. Here is how you can save a significant amount of money when sending funds abroad.
Select a money transfer agency or bank that levies no fee on the currency and country combination as per your need. For example, if you need to send money from India to USA in USD, choose a bank or transfer agency that charges no fee on this combination. This will help you reduce the cost that you have to pay.
Usually banks roll out offers. So, choose a bank that offers competitive exchange rate markup.
How wire transfer fee is decided
You can initiate a wire transfer online or at a bank branch or by phone.
There are various factors that banks and financial institutions consider to decide wire transfer fees, such as any state laws that may apply, the amount of money you're transferring and where the money is going. A bank or fund transfer agency must disclose the fee of wire transfer and other charges when you set up your account. You are required to pay a fee to send or receive a wire transfer. The fee can be stacked – a financial institution receiving a wire transfer from your account might charge applicable transfer fees on top of fund transfer charge.
Remember, you need to weigh in all the factors to select the best time for sending money online. SBNRI has made online money transfer to India easier for you by evaluating every factor and creating the perfect channel for all your remittances to India.
You can download the SBNRI App from the Google Play Store or App store to send money to India, open an NRI account, invest in the Indian market and enjoy many other NRI services. You can also click on the button below to instantly remit/transfer money to India. Visit our blog and Youtube Channel for more NRI specific solutions.
Send Money to your loved ones Now
FAQs
How can I avoid wire transfer fees?
Typically wire transfer fees are charged for international wire transfers. However, you can compare charges levied by multiple service providers and choose the one that charges least wire transfer fees.
Which bank offers free wire transfers in the USA?
Some banks offer free wire transfer or waive fee for eligible accounts. HSBC Bank, for example, offers holders of premier accounts a free transfer option, and Fidelity offers free incoming and outgoing wire transfer in US dollars.