The United Kingdom is one of the most popular destinations for Indians for study, work, business, tourism, etc. Some Indians also visit the UK to join a family member or wish to settle down there. Regardless of the reason, individuals must first apply for a visa to be able to enter the United Kingdom. However, Indians travelling other parts of Europe can apply for a Schengen visa for Indians. This article covers everything about the UK visa for Indians – from types of visa, eligibility criteria, documentation and modes of application to UK visa fees for Indians.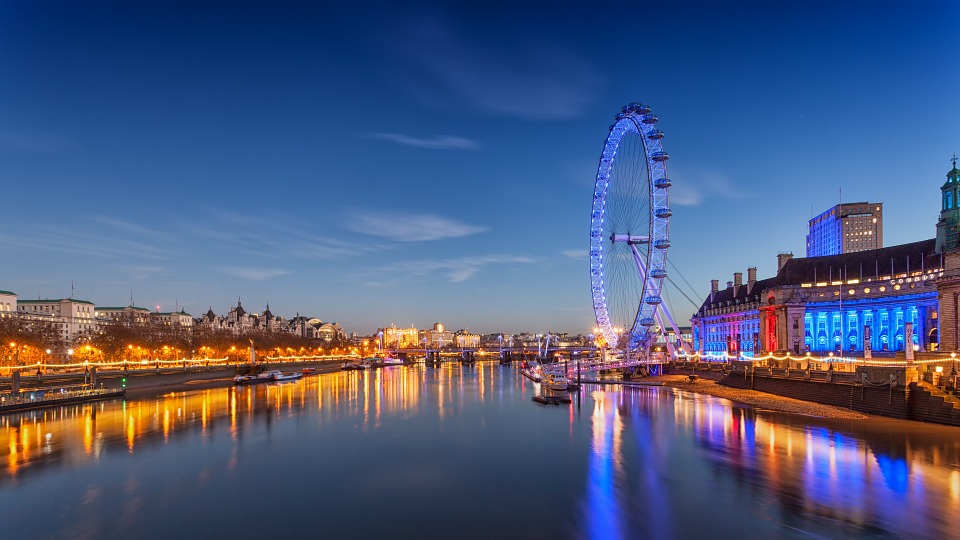 Also Read: Visa Status: Check Visa Status with Passport Number
Types of UK Visas
Depending on the reason for which Individuals wish to visit the UK, they will have to apply for a particular type of visa. In the next segment let's glance at the list of types of visas based on the specific requirements of an individual:
Student Visa
Student visas are granted to students who wish to pursue regular studies in any of the recognized universities/institutions in the UK. The student should be aged above 16 years to apply for this visa. The applicant must have secured admission in one of the universities in the United Kingdom and must have sufficient finance to cover their education and stay. The UK visa for Indian students will be valid for the period of study as approved by the educational institution in the UK.
Work Visa
A work visa is granted to individuals who wish to visit the UK for employment and have been offered a job in the region. The UK work visa for Indians has been divided into three categories.
UK Tier 1 (General) Visa: The Tier 1 visa, which was earlier available under Tier 1 General Visa and Tier 1 Post Study Work categories for highly skilled migrants from the world to come to the UK to live and work, is no more applicable for applicants who come from outside the United Kingdom. Tier 1 Entrepreneur Visas and Tier 1 Investor Visas are granted to individuals who wish to start a business or invest in the United Kingdom. 
UK Tier 2 (Work Permit): This visa is issued to skilled professionals who wish to work in the UK. The work permit can also be procured by the company in which the applicant is employed if the company is located in the UK. Intra company transfers are also considered under this program. Prior to the application for this visa, a certificate of sponsorship from the United Kingdom Government is mandatory. 
UK Tier 5 Visa for Temporary Workers: Indians aged between 18 to 35 years can apply for this type of work visa to undertake short-term training and work experience. 
Family Visa 
Indians planning to visit a family member or friend staying in the United Kingdom can apply for a Family Visa. This visa can be availed for a period of 6 months.
UK Visitor Visa
If you are planning to make a trip to the United Kingdom for a short time for a holiday or business purpose, you need to procure a UK Visitor Visa.
Also Read: Indian Passport for NRI: Renewal vs Reissue
Eligibility Criteria for UK Visa Application
Here are the common eligibility criteria that you need to meet to apply for a UK Visa:
Applicants should not have criminal records and must prove their presence in the UK will not create any problem whatsoever.
They must have a valid Indian passport valid for a minimum of 6 months with at least two blank pages.
Applicants must demonstrate that they have sufficient funds to support themselves and their dependents for the entire period of their stay in the country.
Visa applicants should go through medical tests to acquire a clean bill of health.
Applicants must have a work visa (if applicable) and demonstrate that they will be productive to the country.
If required, applicants may be asked to appear in interviews to receive a visa.
Documents Required for UK Visa Application
Here is the checklist of documents that an applicant need to submit while applying for a UK visa:
Appointment confirmation letter
Duly filled signed and dated UK visa application form
Original passport with at least six months validity 
Recent passport size coloured photographs*
Receipt of visa fee payment  
Employment proof
Proof of academic studies 
A completed self-assessment form in case the applicant has applied for a settlement visa.
Proof of income, bank account, fixed deposits, income tax returns, etc.
Business proof
Education proof
Marriage or divorce certificate, if applicable, along with evidence of the applicant's family staying in their native country. 
* Immigration photo guidance is necessary only when the applicant is not able to submit biometrics.
UK Visa Application Process
Take the following steps to apply for a UK Visa:
You can apply for a UK Visa online on the official United Kingdom Government Visa and Immigration website.
Fill up your online visa application form, pay the visa application fee and book your appointment at any of the Visa application offices in India.
Your appointment date will be fixed.
You must reach the visa application centre 15 minutes prior to the appointment and carry all your documents including your appointment letter with you.
As a part of the UK visa process, you will have to provide biometric information (fingerprints and digital photographs) at the application centre.
After successful submission of your documents, you will receive an acknowledgment receipt. You will need to show this receipt later to collect your visa.
It is up to you whether you want to collect your documents yourself or have them delivered by post.
UK Visa Application Processing Fees
The cost of a UK visa application varies based on the visitors' stay. For example, a standard visitor visa costs £87 and the cost of an optional priority visa service is GBP 150.
Processing Time for Visa Application
The visa processing time varies depending on the location i.e.city and country customers are applying from. Here is the average processing time based on the types of visas:
Processing time for visas for a stay duration of 6 months or less:
Visit visas such as a long-term visa are processed within ten days.
Visa applications for other types of visits, such as general visits, business visits, etc. are processed within 15 days.
Visas for a family visit are processed within 30 days and it may take 60 days for a visa to be processed if the purpose is transit.
Processing Time for Other Visas 
PSB or Point Based System visas are processed within 10-15 days.
The processing duration for settlement visas is 10 days.
While non-settlement visas take up to 90 days, the majority can be processed within 10 days.
Track your UK Visa Status Online
After applying for a visa to UK, you can track your UK visa status online using the visa reference number or your passport number. If you want find the status of your UK visa via telephone or email, you will need to give the GWF number available on the UK visa application form.
Also Read: How to check Passport Status in India
UK Visa Embassies in India:
The following institutions represent the United Kingdom in India:
British Deputy High Commission – Ahmedabad
British Deputy High Commission – Bengaluru
British Deputy High Commission – Chandigarh
British High Commission – New Delhi
British Consulate-General – Chennai
British Consulate-General – Kolkata
British Consulate-General – Mumbai
British Consulate-General – Goa
You can contact UK Embassy in India for more clarity on visa for Indians. If you're looking for any assitance for NRI services such as NRI account opening, NRI Demat account, NRI investment or taxation, experts at SBNRI can help you out with everything. Download SBNRI App from the Google Play Store or App Store to ask any questions related to NRI services. Also visit our blog and Youtube Channel for more details.