The ideal approach to spending a holiday is by indulging in Water Sports. They provide holidaymakers with thrill, fun, and good health benefits. So, many holidaymakers are looking for the Best Water Sports destinations, where they can get the best thrill. There are lots of places in different countries in the world that are perfect destinations for your sport. Here are the 8 Best Countries to Enjoy Water Sports, which you must try during any time of the year, be it winter or summer.
Goa, India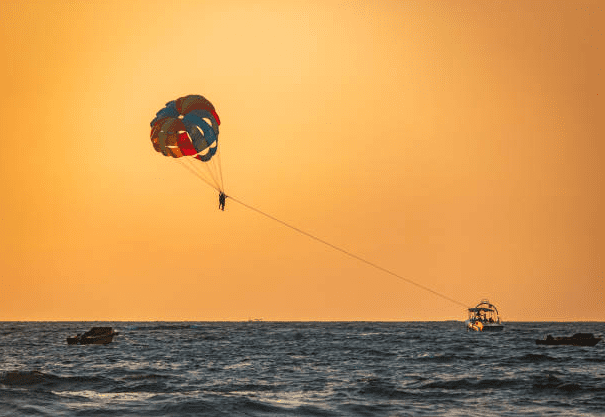 Goa in India must be mentioned as it is considered one of the Best Water Sports destinations in the world. The beach of Goa is a magnificent blend of adventure and relaxed, chilled-out vicinities. You may participate in activities such as Banana boat rides, flyboarding, windsurfing, Jet skiing, speed boat ride, and parasailing. Calangute, Candolim, and Baga are important North Goa beaches and Mobor is one of the well-known South Goa beaches.
You can try your hand at fishing, dinghy sailing, kayaking, and scuba diving. You can also plan rafting in the Mhadei River. You can enjoy Water Sports in Goa all through the year excluding the monsoon season.
Port Louis, Mauritius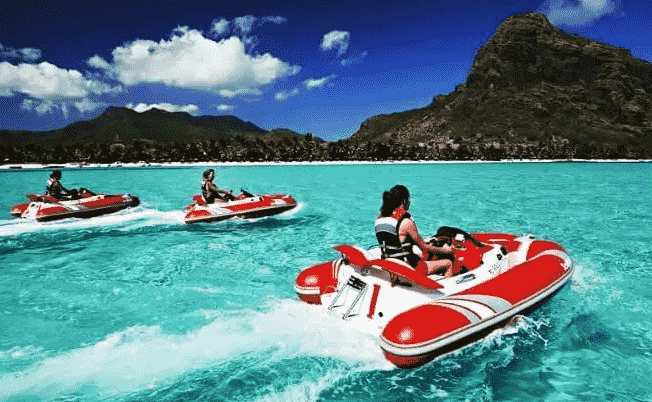 The spectacular tiny island of Mauritius has a flamboyant lagoon, immaculate beaches, and exquisite reefs. You can go to the stunning Port Louis to indulge in different types of Water Sports. Scuba diving is the most widespread water sport in this part of the world, due to its huge variety of coastal features and marine life.
If you are seeking something more adventurous, you can avail of lots of other sports like water skiing and parasailing. You may also find interest in cave sea kayaking. Swimming with the dolphins is another highlight here. The island enjoys warm temperatures throughout the year. But you should visit the island from November to March if you want to come at its hottest time.
Rhodes, Greece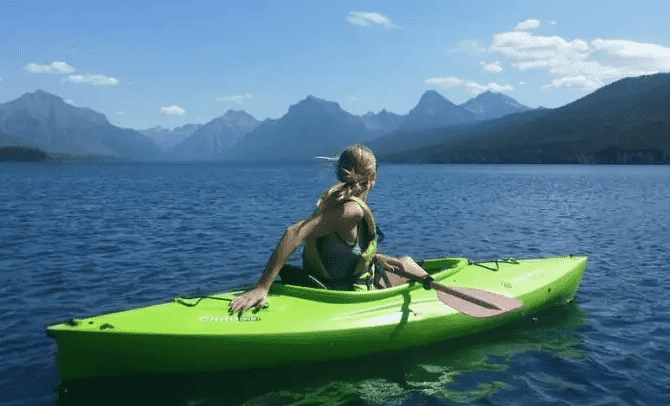 It is no wonder that the lovely island of Rhodes, Greece, has outstanding conditions for the Best Water Sports. Especially, there is one sport, that is, water skiing, where it excels because of its tranquil, clear waters.
While most European seas are turbulent and fidgety, the Aegean Sea, which fringes the island is comparatively quiet and calm. This offers the ideal conditions to sail at top speed near the island and water ski on the waves you make. Rhodes is a gorgeous city all year round.
Phuket & Koh Samui, Thailand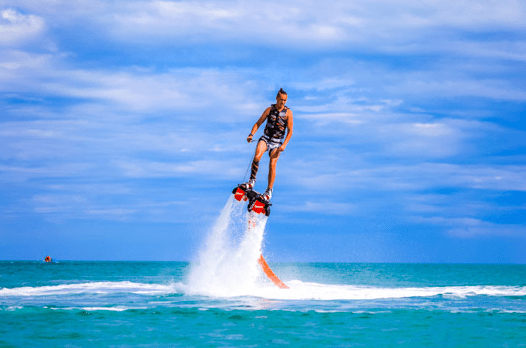 Phuket and Koh Samui are two jewels of the delightful nation of Thailand. Both enjoy crystal-clear sea waters. While appreciating charming exquisiteness, one can also pamper in many exciting Water Sports.
Jet skiing is genuinely stimulating. A thrilling option is riding a jet scooter through the huge waves and you can do it without training. You may also go riding the sea waves by surfboarding. With numerous kiteboarding spots, Koh Samui is flawless for this sport.
Tsurigasaki Beach, Japan
If you wish to go through a piece of modern history, you may grab your surfboard and head to Tsurigasaki Beach, merely 40 miles east of Tokyo. The first-ever Olympic surfing events were held on this beach.
The spot is faultless for competitive surfing because the waves are not shockingly large but high enough to be able to ride. If you are anticipating enhancing your ability at an Olympic site, you can go to this place.
Donegal Bay, Ireland
Donegal Bay accommodates eleven blue flag beaches on the North Atlantic Ocean. Though most people dream up the Atlantic Ocean as a bumpy and defiant body of water, Donegal is located in a small corner along the coast of Ireland. This indicates that you get a much quieter expanse of water instead of enormous waves that overwhelm the bay.
There are the Best Water Sports for the entire family, comprising kayaking, kitesurfing, windsurfing, or even deep-sea diving.
Brisbane, Australia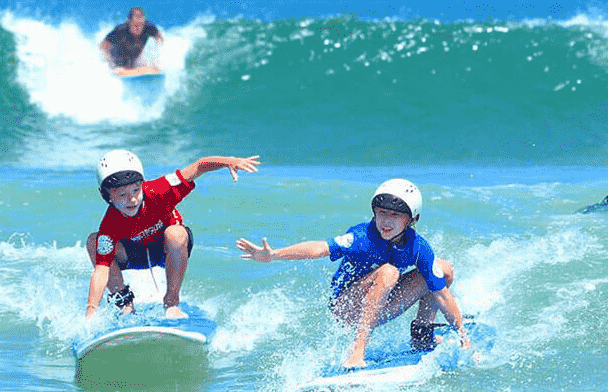 Brisbane in Australia is one of the most treasured destinations in the world for Water Sports. It is perfect for water activities due to its gleaming sea waters, infinite blue skies, and warm sunlight.
Here you can surf to your heart's content as Brisbane is placed among the trendiest surfing destinations in Australia. Likewise, Scuba diving is impeccable to have an engagement with the area's wonderful marine life. Moreover, Paddle boarding is well-known here. Swimming, boating, dolphin spotting, and cruise rides are unforgettable too. The best season is January and February.
Caribbean Islands
Enclosed by the turquoise Caribbean Sea, Caribbean Islands are recognized for exhilarating water sports. If you are interested in surfing in the Caribbean, you should choose Cayman for this sport. Other popular choices are diving and jet skiing.
Additionally, you may opt for catamaran rides, Kayaking, and snorkelling at Cozumel. You may also go Kite surfing in the Dominican Republic. Paddle boarding, Boating, Parasailing, Yacht rides, fishing, and Banana boat rides can also be performed here. The Best season is December to mid-April.
You can also click on the button below for more information. Visit our blog and YouTube Channel for more details.
What is the most prevalent water sport in the world?
Swimming. One of the oldest activities linked to water known to man is swimming. Man's evolutionary origins are entrenched in man's capability to navigate lakes, rivers, and seas.
What is the fastest-developing water sport?
Stand-Up Paddle (SUP) between lakes, rivers, oceans, flat water, or waves, an accessible discipline of Surfing, is taking the water sport to new spots around the globe.
What is the simplest water sport to pick up?
Knee boarding is simple to learn and is an utter blast for anyone anticipating ripping around the water behind a boat. In comparison with water skiing and wakeboarding, it is undoubtedly the coolest water sport to learn.
What is the oldest water sport?
You may be astonished to know that on record snorkelling is one of the oldest water sports. Snorkelling is cited as an entertaining activity appreciated by Romans in the first Century AD. They employed hollow reeds to make these ancient snorkels.