While pointing out the middle east, UAE or United Arab Emirates is the country that comes to our mind first. For tourists and business hubs, UAE is one of the most well-known countries in the world. Cities like Dubai and Abu Dhabi in the UAE are among the world's most advanced and international cities. For a person willing to move to the UAE, the technological progress together with the hot weather and fervent Islamic institutions makes the country very fascinating. Owing to the ecological nature and commercial hubs, many people are moving to UAE. But living in the UAE is not as easy as it may seem. UAE is completely different from other countries. Many severe rules and regulations can make your life more difficult in UAE. If you are planning to move your family and business to UAE, you must consider the 5 things described below before moving to UAE.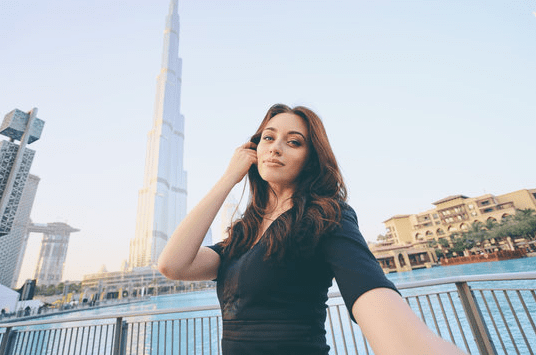 Importance of Getting a Job Before Moving to UAE
It is advised that you secure a job before preparing to move to the UAE. Keep back several months to research the market for your anticipated profile and salary prospects. Track down the right job search portals, get in touch with a local recruiter or take a crack at establishing contacts with references in Dubai.
Counting on the country you are going to migrate from, be pragmatic and calculate the living cost in Dubai. Your ultimate package should reveal your experience, and your industry benchmark, as well as relocation expenses. Most companies hold out flight tickets, annual flights back home, and expenses towards housing, schooling, and health insurance.
 It will be useful if you research earning requirements to live the lifestyle you want. Time and again, expatriates make the mistake of going in for any job with the thrilling opportunity of moving to UAE and ending up coming back home in 6 months.
Knowledge of Working in The UAE
If you are moving to UAE for work, you are in all probability going to Dubai or Abu Dhabi, where the bulk of the jobs is realized. Most of these positions will be occupied by men, who make up the great majority of the people and the workforce.
Whereas the country's economy is mainly dependent on oil, construction, and government agencies, tourism is flourishing, particularly in Dubai, which is the most popular tourist destination.
But expatriates in Dubai or Abu Dhabi usually come to the UAE to be successful in accounting, finance, or IT, if they are not working for a multinational company such as Microsoft, DHL, FedEx, Marriott, AstraZeneca, or Hilton Worldwide, all of which maintain offices in the country.
There are several bonus elements regarding working in the UAE. In addition to the tax-free income, a lot of companies also award their staff a housing allowance, medical insurance, offerings towards their children's school fees, and even free flight tickets back home.
However, there are different labor laws in the UAE. You should never imagine joining a trade union or opening a strike because it is a criminal offense with the possibility of being deported.
Renting a Place in The UAE
Dubai is stimulating for its tax-free income but the total living cost in the city can be hefty on your pocket. Contingent upon the region you choose, rent would be the major expense you experience here. Go for a locality with a lesser commute to work with nearness to your family requirements such as schools, hospitals, metro stations, etc.
Besides, you should have your tenancy contract ready. If you want to rent a property in Dubai, you need a residential visa and this requires a work visa along with a bank account. Typically, you pay your rent in UAE with 1 to 4 cheques, in addition to the deposit. Ensure that you only see agents registered with Real Estate Regulatory Authority.
Living in The UAE With a Family
After you have succeeded in arranging for your partner and children to join you in your new beginning, you may wish to get them established as fast as possible. Luckily, English is extensively spoken in the UAE, and this will make things easier for you.
In the UAE, family is highly valued similar to many cultures and this will help you get a stress-free way to get along with locals and other co-workers. Regarding the education of your children, you will locate a private or international school. You and your family will learn everything about Emirati culture.
Getting Ready For Various Laws
Even though you can locate licensed bars, restaurants, and clubs to drink in all places excluding Sharjah, you should be careful about other unfamiliar restrictions. You could be put in prison on account of gossiping and swearing, carrying food with poppy seeds, raising funds for charity without a license, or taking people's photos without their permission.
As a consequence of all these offenses, you can be deported and can be made to leave the country forcefully. Besides, you have to face a five-figure fine if photos of road accidents are taken by you.
Furthermore, it is banned to have sex outside of marriage, which implies that you and your partner will have to get married before moving to UAE or run the risk of spending at least one year in prison.
You can also click on the button below for more information. Visit our blog and YouTube Channel for more details.
Do you have to learn Arabic before moving to UAE?
If you learn some Arabic, it will be easier for you to get along with locals and colleagues. As is true for any other country, picking up some language reveals that you appreciate the place and its people. Nevertheless, English is commonly spoken, and the utter number of expatriates in Abu Dhabi and Dubai indicates that you will always have an available community if you need it.
What should you especially know before you move to UAE?
Though the UAE is a Muslim country, you will find incredible religious tolerance here. Of course, you can easily spot mosques, but you can also find places of worship in Dubai for Hindus, Sikhs, Jains, and Christians in the same way.
Is it extremely hot in the UAE?
Temperatures usually touch 45°C in the summer but can go down to 10°C in the winter, depending on your place of living. So, summers are tough, but luckily, there is air conditioning everywhere, including bus stops.