The United States of America is a popular destination for international students because of the quality of higher education and career opportunities after graduation and post-graduation. The F1 visa is a student visa to USA issued to foreign students who wish to attend educational institutions in the US. This article focuses on the F1 student visa application process to help you understand what is an F1 visa, F1 visa rules and F1 visa requirements.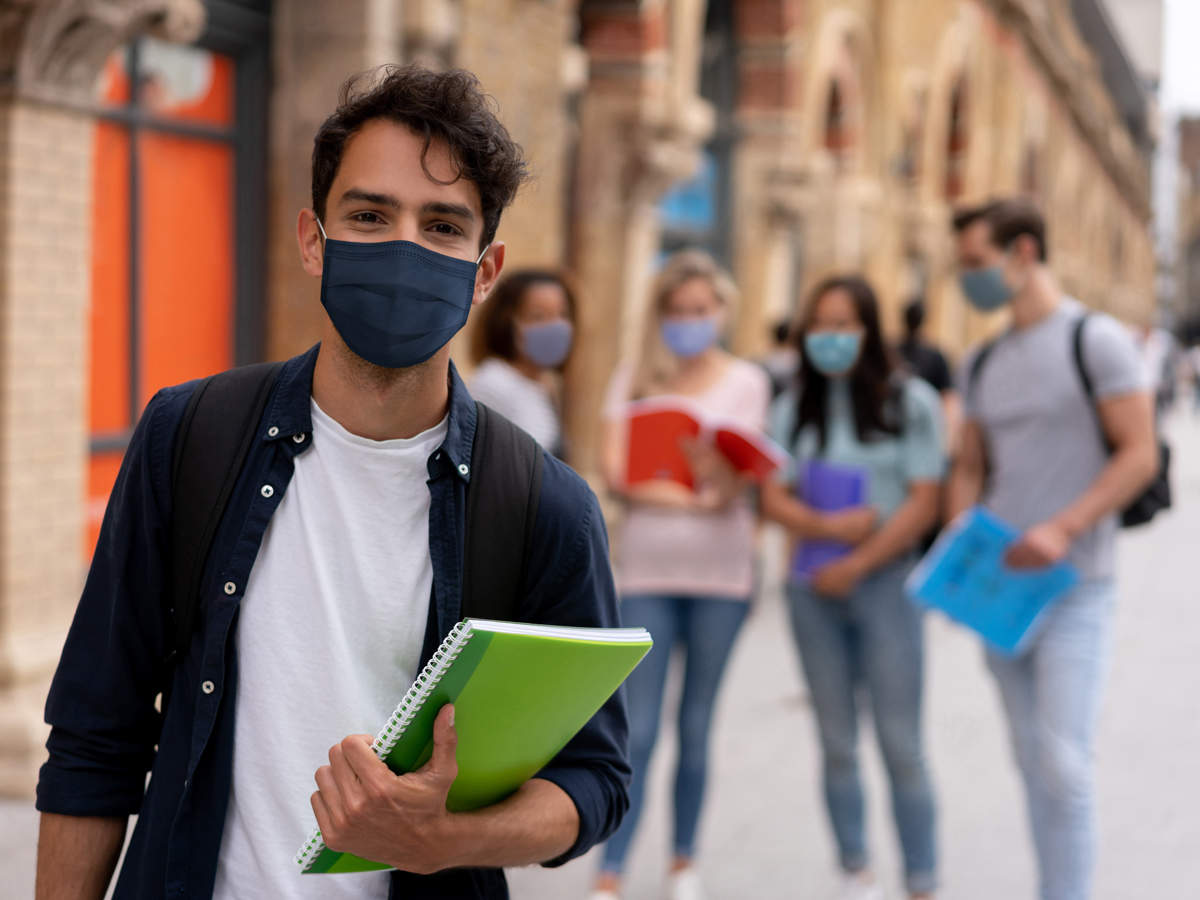 Also Read: Types of US visas for Indians
What is an F1 visa
An F1 visa is a non-immigrant US visa that allows foreign students to enter the US and pursue education in one of the US universities/ institutions certified by the Student and Exchange Visitor Program (SEVP). It's the most popular type of student visa to study at a US university or college. You need to get admission to an accredited US institution before you can apply for a US F1 visa. You must file an F1 visa application if you want to enter the US to attend:
University or college
High school
Private elementary school
Seminary
Conservatory
Other academic institutions, including a language training program
As a US F1 visa holder, the period of your stay will depend on the program in which you enroll. The I-20 form provided by the educational institution at which you got the admission will list the date on which your program expires and this will help you understand how long you can stay in the US. After your graduation, you will be eligible to apply for Optional Practical Training (OPT).
F1 visa requirements
When filing a US F1 visa application, you need to consider several F1 visa rules. An applicant must fulfill the following F1 student visa requirements to get his/ her application accepted:
Institution certification: The college or university in which you have secured admission must be approved by the Student and Exchange Visitor Program (SEVP).
Full-time enrollment: You must be enrolled as a full-time student at the university/ college.
Proficiency in English language: You must meet the required English proficiency level to get enrolled in an academic program. You can prove your English language proficiency by taking standardized English proficiency tests such as IELTS or TOEFL.
Sufficient funding: You need to prove that you have sufficient funds in your bank account to cover your studies and living expenses during your stay in the US.
Home country residency: You need to have a residence in your home country to return after completion of your education.
Documents checklist
Here is the checklist of basic documents that you need to submit for US F1 visa application:
Passport valid for US travel for at least six months after your program completion date
Recent passport size photographs that meet the US visa photo requirements
Non-immigrant visa application form DS-160
I-901 SEVIS payment confirmation pages
Form I-20
School mark sheets and standardized test scores required by the US school
Previous degree/ diploma
Bank statements that you used at the time of your college application you used to fill out your college application
How to apply for a student visa
Get your admissions documents from the SEVP institution.
Pay the application fee.
Pay the SEVIS I-901 fee.
Complete the DS-160 visa application
Schedule your F1 visa interview.
Attend the student visa interview.
F1 visa application
Complete the F1 visa application by completing the following steps:
Get your admission documents from SEVP institution
To process an F1 student visa application, you need to get accepted to a SEVP-certified US university. The university will provide you with Form I-20 once you are accepted. It is the most important document and consists of your study plans and supporting information about your stay.
Pay the application fee
The US student visa fee is $160. You need to pay the fee and get a receipt for your interview documents. Based on your country of origin and US Embassy, you may have to pay additional fees.
Pay the SEVIS fee for F1 Visa
The total F1 student visa cost is approximately $510, including the cost of the visa and SEVIS fee. 
Requirements: I-20
Fee: $350
Don't forget to collect the SEVIS fee receipt, which you will need for your visa interview.
Complete DS-160 visa application
Your DS-160 is your visa application. Indian or other international students must complete a DS-160 visa application to obtain an F1 visa.
Requirements: I-20, passport, travel itinerary, photographs for your visa application
Cost: $160
Once you submit your DS-160, you will receive a printed confirmation with a barcode on it. You will need the same for your visa interview.
Schedule your F1 visa interview
After filing the DS-160 form and fee payment, you can schedule your visa interview. The interview is a mandatory step before your student visa is issued. You can find the nearest US Embassy or Consulate to schedule your visa interview. After you schedule it, you will receive an interview appointment letter. Wait times vary depending on the country and can take months – so you should schedule your interview as soon as possible.
Attend the F1 visa interview
During the F1 visa interview questions, the visa consular will ask several questions to confirm you are coming to study in the US as a serious and legitimate student. Visa interview questions revolve around your reasons for going to the US and the educational institution you are going to.  
F1 visa processing time
The interview is the last step of the US F1 visa application process. In most cases, the interviewer will give the response immediately after the interview. He/she will congratulate you for getting the visa or will tell you the reason for visa denial. The F1 visa process time is the time taken before your interview.
In some cases, the response and processing of the F1 visa takes a few days. You need to wait for some time if it is the case.
You can check your F1 visa cases through CEAC Visa Status Check online portal, using the CEAC barcode on the DS-160 confirmation page.
F1 visa validity
Your visa might be valid for the full duration of your stay in school in the US, or for less time. For example, if your degree program takes 2 years, the F1 visa validity period would be 2 years. If you get a visa for only 1 year and your degree program is 2 years, later you can apply to renew it. The validity of your F1 visa will be for as long as stated on your I-20 Form and I-94 Form, which are given to you when you enter the US.
Also Read: Visa Status: Check Visa Status with Passport Number
NRI students and employees living in the US may have several India related queries. To ask any questions related to the rights of NRIs, PIOs, and OCIs, you can download SBNRI App from the Google Play Store or App Store. You can also use the SBNRI app for investment in stock market/ mutual funds, NRI account opening, tax filing, etc. To ask any questions, click on the button below. Also, visit our blog and YouTube channel for more details.
FAQs
Can I stay longer than the validity of my visa?
After your visa expires, you get a 60 days grace period to get ready to depart for your home country. You can apply for a visa renewal or extension if your visa is not valid for the whole time that you will be in school in the US. 
Can I work as a student in the United States?
Well, you can work as an international student but only for short periods of time as your visa is a student visa, not a work visa. During their academic terms, students are allowed to work on-campus for up to 20 hr per week or less and full-time during the academic break periods including the summertime.
When can I enter the US on a student visa?
Once your visa is approved, you can depart for the US 30 days before your program begins. You are not allowed to enter the US any earlier than that.