ICICI Direct offers a variety of NRI services to Non-resident Indians and overseas citizens of India. NRIs can open an ICICI Direct NRI Demat account to invest/ trade in the stock market in India. ICICI NRI Demat account is one of the 3 NRI accounts offered by ICICI Direct for NRIs to invest in India.
Key highlights of ICICI Direct NRI Demat account
ICICI Demat account for NRIs is the same as that for resident Indians.
NRIs can choose the account subtype – repatriable or non-repatriable – when opening an NRI Demat account.
Based on the subtype, you can link an NRE or NRO bank account with a Demat account.
The dividend, interest, bonus, etc. is credited to the linked NRI bank account.
ICICI NRI Demat account can be opened jointly with another NRI.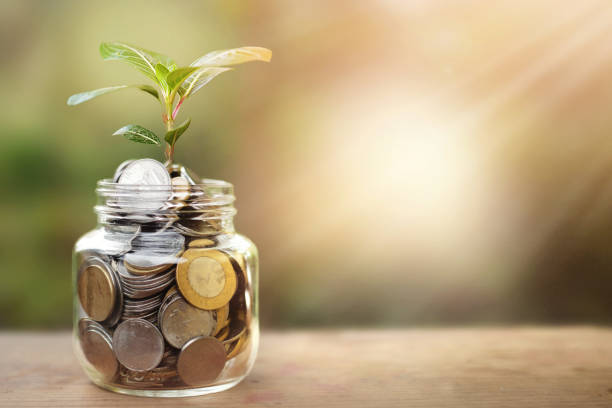 Types of ICICI NRI Demat account
You can open two types of NRI Demat accounts with ICICI Direct:
ICICI Direct NRE Demat account
ICICI NRE Demat account is a repatriable Demat account that allows an NRI investor to transfer the investment amount and interest earned to an overseas account without any restrictions. You can use the NRE Demat account to trade in equity, bonds, etc. 
Note: A Demat account is not mandatory for NRIs to invest in mutual funds in India. NRIs can download SBNRI App to choose from 3000+ mutual fund schemes in India or to ask any questions related to mutual fund investment.
To invest in the Indian capital market, NRIs need to route their investment through Portfolio Investment NRI Scheme (PINS).
ICICI Direct NRO Demat account
An NRO Demat account can be opened to trade in equity, bonds, MF, and futures and options. When you invest using an NRO Demat account, you don't need to route the investment through PINS. 
An NRO Demat account is a non-repatriable account that allows you to repatriate up to $1 million in a financial year. Interest can be repatriated after TDS deduction.
How to open NRI Demat account
Before you apply for an NRI Demat account, you need to keep your passport, visa and address proof handy. Here are simple steps to apply for ICICI NRI Demat account online:
Go to icicidirect.com to open an NRI account.
Fill up the fields as per the KYC document like your country of residence, name, date of birth, email ID and mobile number along with ISD code.
Submit the form.
Print the completed form and follow the checklist for signatures, photographs & documents.
Attach the self-attested and notarized documents, photos and signature.
You will receive acknowledgment from ICICIDirect.
ICICI Direct team will contact you to verify and confirm the given information, and guide you further.
Documents Required
Listed below are the documents required for opening an ICICI NRI Demat account:
For NRIs: Copies of visa and passport
For OCIs/ PIOs: OCI/ PIO card
Indian address proof
Overseas address proof
Latest photograph of the applicant(s) – signed across and affixed on the Demat account form
Canceled cheque leaf of NRE/ NRO bank account
Income proof (copy of ITR, salary slips, NRE/ NRO bank statement)
ICICI NRI Demat Account Charges
ICICI Direct NRI Demat account charges and fees are mentioned below:
Services
Charges
Demat account opening
Zero
Demat account annual maintenance charges (AMC)
– Rs. 700 (For the first year charges are waived for ICICIdirect customers)
– Rs. 300 for ICICIDirect Neo customers from first year onwards
Demat account transaction
– Buy: Zero charges for transactions done at ICICI direct platform
– Sell: 0.04% of the value of securities (Min: Rs. 30; Max: Rs.25,000)
Rejection of failure of transfer instruction for delivery (TFID)
Rs. 30
Mutual fund unit reconversion
Rs. 25 per instance
Demat account closure
Nil
ICICI Direct NRI Demat account charges
ICICI Direct NRI Demat Account – Customer Care Number
For any queries related to an NRI Demat account, you can contact ICICI Direct customer care team:
NRI customer care number: +91 – 22 – 39140422
Email ID: [email protected]
NRIs living in the following countries can call on the toll free numbers
USA: 18339651642
UAE: 80001830040
Singapore: 8001014621
UK: 08000291679
Australia: 1800976163
Living away from India, it is not easy for NRIs to open a NRI Trading account or Demat account and make the right decision about investment in India. At SBNRI, we understand that there are many obstacles faced by NRIs while investing in India. You can download SBNRI App to connect with our experts and get end-to-end assistance related to an NRI investment.
You can also click on the button below to ask any questions. Visit our blog and YouTube Channel for more details.
FAQs
Can NRI open a Demat account without PAN card?
No. PAN card is a mandatory document for opening a Demat account with a bank, broker or depository participant in India.
Do I need to submit a bank statement for opening a Demat account?
You need to submit proof of your income. As an NRI, you can submit any of the following documents – copy of ITR, salary slips, NRE/ NRO bank statement.
Can a US-based NRI trade in IPO in India?
Yes, US-based NRIs can invest in IPO in India using NRE/NRO non-PINS account.