An HDFC NRI Demat account is an online storage facility that holds securities in electronic format. HDFC Securities provides a comprehensive 3-in-1 NRI account that includes an NRI savings account, a trading account and a Demat account. An HDFC Bank NRI Demat account is helpful in investing in NRI mutual funds, IPOs, bonds, NCDs, ETF, stocks and equity derivatives.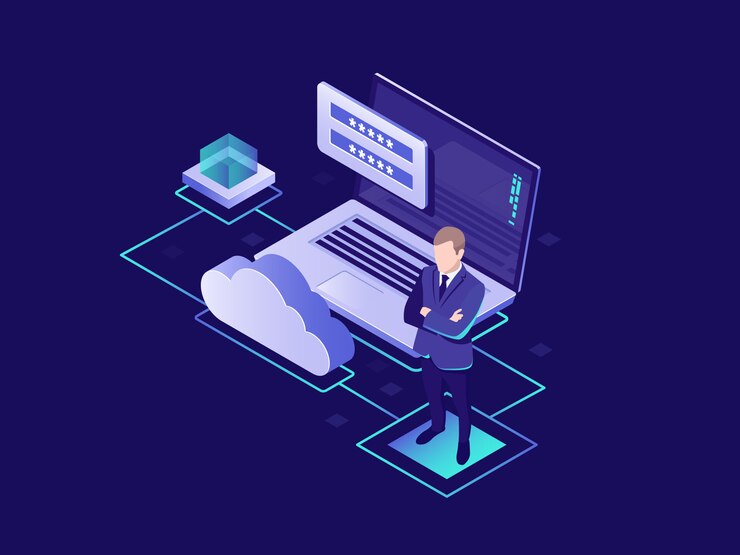 Features of HDFC NRI Demat Account
HDFC Bank Demat account offers NRIs a safe, seamless and online mode to keep track of their investments in India.
3-in-1 account for ease of trading
Zero NRI Demat Account charges
Waiver on the 1st year AMC
Preferential charges
Facility for dematerialization and rematerialization of securities, conversions, and redemption of mutual funds
Loan offers against shares and mutual funds
Online investment in stocks, IPOs, bonds, and NCDs
Lets you check the details of your holding and transaction online
Faster transfer of securities
Auto credit of bonus/ dividends/ public issues/ stock split, etc. in your Demat account through ECS
Note: A Demat account is not mandatory for NRIs to invest in mutual funds in India. NRIs can download SBNRI App to choose from 3000+ mutual fund schemes in India or to ask any questions related to mutual fund investment.
Types of NRI Demat Account
HDFC Securities offers two types of NRI Demat accounts, which are:
NRE (Non-Resident External) – Repatriable Demat account
NRO (Non-Resident Ordinary) – Non-Repatriable Demat account
HDFC Non-Resident External or NRE Demat Account
HDFC NRE Demat account is a fully repatriable Demat account that allows NRIs to buy and sell stock, bonds, NRI mutual funds in India. NRI investors who open an NRE Demat account need to route their investment through Portfolio Investment NRI Scheme (PINS). Moreover, you can only invest in the stock market. The investment amount and the profit earned in an NRE Demat account are 100% repatriable to an overseas account of the NRI.
HDFC Non-Resident Ordinary or NRO Demat Account
An HDFC NRO Demat account is a non-repatriable account. Non-resident customers can use this account to trade or invest in equity, stocks, mutual funds, options, bonds, etc. If you open an NRO Demat account, you don't have to invest through the PINS route. With an NRO Demat account, you can repatriate up to USD 1 million each financial year. In an NRO account, only the principal investment amount is repatriable, not the interest.
HDFC NRI Demat account charges
The HDFC NRI Demat account charges are waived off for the first year. From the next year, a charge of Rs. 750 will be applicable.
NRI brokerage charges
Listed below are the HDFC NRI brokerage charges:
Security type
Brokerage Rate
Equity delivery
0.75% or Rs. 25 (whichever is higher) or ceiling of 2.5% of the transaction value
Equity Futures
– Non-square off trade: 0.05% or Rs. 25 (whichever is higher) or ceiling of 2.5% of the transaction value
– Square off trade: 0.025% or Rs. 25 (whichever is higher) or ceiling of 2.5% of the transaction value
Equity Equity options
Higher of 1% of the premium amount or Rs 100 per lot
HDFC Securities NRI Demat charges
Documents required for NRI Demat Account Opening
Listed below are the documents required for opening an HDFC NRI Demat account:
Filled up NRI KYC application form
Photocopy of PAN card
Photocopy of Aadhaar card
OCI/ PIO card
Indian address proof
Overseas address proof
Latest photograph of applicant(s) – signed across and affixed on the the Demat account form
Canceled cheque leaf
Income proof
How to open HDFC NRI Demat account
To create an NRI HDFC Demat account, NRIs living in India can visit any of HDFC bank branches. If you are abroad, you can apply for a Demat account online by following the steps below:
NRIs who wish to open a Demat account in India should first compile all the necessary documents like your PAN card, NRI account details, and a PIS permission letter issued by the Reserve Bank of India.
Get all your documents verified by the local Indian Embassy or by a competent authority approved as per the SEBI guidelines.
Besides the Demat account, you can also open an online trading account for free.
Visit the HDFC Securities website to open an NRI Demat account.
Fill up the HDFC NRI account form to open your account. The form contains details like your name, international phone number, country of residence, city, email ID, OTP, etc.
Click the 'Open My Account' button to authorize the Agent from HDFC Securities to contact you.
You will receive acknowledgement once you have submitted the form. HDFC Securities Experts will reach you to verify and confirm the given information, and guide you further.
Living away from India, it is not easy for NRIs to open a NRI Trading account or Demat account and make the right decision about investment in India. At SBNRI, we understand that there are many obstacles faced by NRIs while investing in India. You can download SBNRI App to connect with our experts and get end-to-end assistance related to an NRI investment.
You can also click on the button below to ask any questions. Visit our blog and YouTube Channel for more details.
FAQs
How to close HDFC NRI 3-in-1 account?
You have to take the steps below to close your HDFC 3-in-1 account:
– Fill and sign an Investment Account Closure Form
– Attach a copy of your passport and ID
–  Send the form to an HDFC branch
Can NRIs based in the US and Canada open a HDFC NRI 3-in-1 account?
Yes, US and Canada based NRIs can also open a trading account provided they fulfill the below conditions:
1. US/Canada based NRIs can only open a face-to-face account. Hence they must be present in India for account opening.
2. Indian address proof is mandatory.
3. There is a special 3 in 1 trading form designed for NRIs based in USA and Canada.
4. Online trading services are not available to these NRIs. However, US and Canada based NRIs can place orders through HDFC Securities Relationship Manager.