What is a Green Card?
A Green Card, officially known as a Permanent Resident Card, is a permanent visa for the USA. Every year many foreigners apply for Green Cards and temporary US visas. A permanent resident card enables a non-US citizen to gain permanent residence in the United States. Anyone who obtains a green card can live and work lawfully anywhere in the United States and qualifies for US citizenship after a few years of staying in the USA.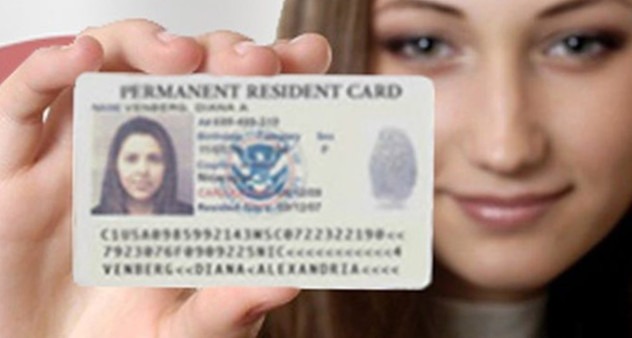 Also Read: 3 Best ways to Check USCIS Case Status Online
Benefits of Permanent Resident Card
A Green Card gives you permanent residence status, which enables you to enjoy the following benefits: 
Reside and work in the US
Purchase your house/ property in the US
Travel between the US and your home country without a visitor/ business visa
Study in the US
Apply for a job in the US without any other visa or work authorization
Register and run your own business in the US
Sponsor your family members for US immigrant visas
Apply for US citizenship after 5 years of stay in the US
A Permanent Card holder gets the same rights as an American citizen, including protection from the US Federal, State and Local Laws on par with a US citizen. At the same time, you don't lose your citizenship in your native country. 
Types of US Green cards
There are several different categories of Green Cards; here are the most common types.
Family-Based Green Card
Employment-Based Green Card
Humanitarian Green Cards
Diversity Lottery Green Card
Long-Time Resident Green Card
Other Green Cards
Family-Based Green Card
US citizens and current Green Card holders can sponsor a Green Card for their family members, including spouses, children, parents and siblings. Spouses and children of those adult children and siblings are also included.
Family-based cards are also issued to widows and widowers who were married to a US citizen at the time when the citizen died. Widows and widowers must prove their authentic marriage to receive a Green Card. 
Extended family members such as grandparents, uncles and aunts, and cousins are not eligible under this category of Green Card. They can apply for one of the other types of Green Cards.
Employment-Based Green Card
Workers from multiple subcategories can apply for permanent residence under the employment-based Green Card category. In some cases their spouses and children can also apply for a Green Card.
Listed below are the employment-based subcategories of immigrant visa and the types of jobs under them:
Immigrant visas
Types of jobs included
EB-1: Priority workers
– Positions in the arts/ sciences/ education/ business/ athletics that require special ability
– Extraordinary professors and researchers – Managers and executives of MNCs
EB-2: Professionals with advanced degrees and extraordinary abilities
– Positions that require at least master's degree
– Positions that require at least bachelor's degree + minimum 5-year's relevant experience
– Positions in the arts/ sciences/ education/ business that require special ability
– Positions in the national interest
EB-2 with a special waiver: Physicians
– Physicians who are ready to work full-time for a specific period and meet other eligibility criteria
EB-3: Skilled, unskilled and professional workers
– Skilled positions requiring at least 2 years' training or experience (not temporary or seasonal)
– Unskilled positions that require 2 years' training or experience
– Professional positions requiring at least a bachelor's degrees from a US university or college or its equivalent form a non-US college
EB-4: Special workers
– Media professionals
– Religious workers and politicians
– Afghans and Iraq nationals who have served the U.S. Government
– Certain other working employees, retired workers and their family members
EB-45: Investors
– Non-US nationals who have invested or are investing $1 million in a new U.S. business that has potential to create full time-time positions for at least 10 workers
Employment-Based Green Card
Humanitarian Green Cards
People fearing or experiencing persecution in their own country – because of their race, religion, political opinion, or nationality – can seek protection in the United States. They can apply for a visa from abroad to enter the country as refugees or from within the US to remain as asylees.
They can apply for a permanent resident card after one year of receiving refugee status or asylum and physically living in the US. Children and spouses of refugees and asylees can also seek protection in the United States and eventually apply for a green card.
For human-trafficking victims
Human trafficking victims living in the United States – lawfully or unlawfully – may stay in the US for up to four years by applying for a T visa. The adult victim will help to investigate and prosecure preperators of human trafficking.
To get a Green Card, the applicant must meet one of the following conditions:
He/she must have physically lived in the US for at least three years since receiving a T visa. Or
The duration of investigation or prosecution of human trafficking.
US Green Card Lottery
The US green card lottery (Officially known as the Diversity Visa Lottery Program) is a US Government visa program that allots Green cards (immigrant visas) to up to 50000 foreign nationals selected from a pool of entries it receives from six geographic regions, such as Africa, Asia and Oceania. Only nationals of underrepresented countries that have had little immigration to the US in the past can enter the lottery. The Green Card distribution share is capped at 7% to one country.
Green card timeline 2021
The Green Card application processing time ranges from 10 to 38 months, depending on the type of Green Card an applicant is applying for and where you are applying from.
Application from within the United States
The Green Card application for family members (spouses, parents and minor children) of US citizens from within the US through adjustment of status is generally processed in around 13 months. For spouses of a US Green Card holder, close relatives of a US citizen and employment-based green card, you may have to wait for a longer time, typically two years or more.
Application from outside the United States
The permanent resident card application for immediate family members (spouses, parents and minor children) of US citizens from outside the US through consular processing is generally processed quickly in 4 to 6 months. There might be severe delays due to Covid 19 pandemic. All other immigrant visa categories are subject to country caps, and wait times vary significantly.
NRI Green Card holders living in the United States may have India-related queries. To ask any questions related to the rights of NRIs, PIOs, and OCIs, you can download SBNRI App from the Google Play Store or App Store. You can also use the SBNRI app for investment in stock market/ mutual funds, NRI account opening, tax filing, etc. To ask any questions, click on the button below. Also, visit our blog and YouTube channel for more details.