US Immigration law allows nonimmigrant US visa holders to change their status from nonimmigrant to a permanent resident, provided they meet certain requirements. Non-US citizens lawfully living in the United States can obtain an immigrant visa (Green Card) to the United States through Adjustment of Status (AOS).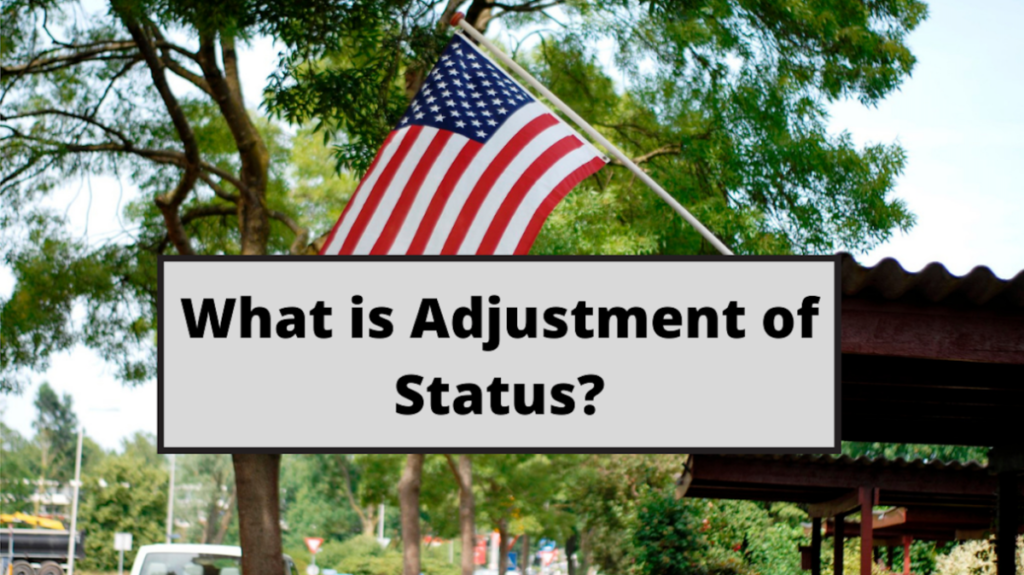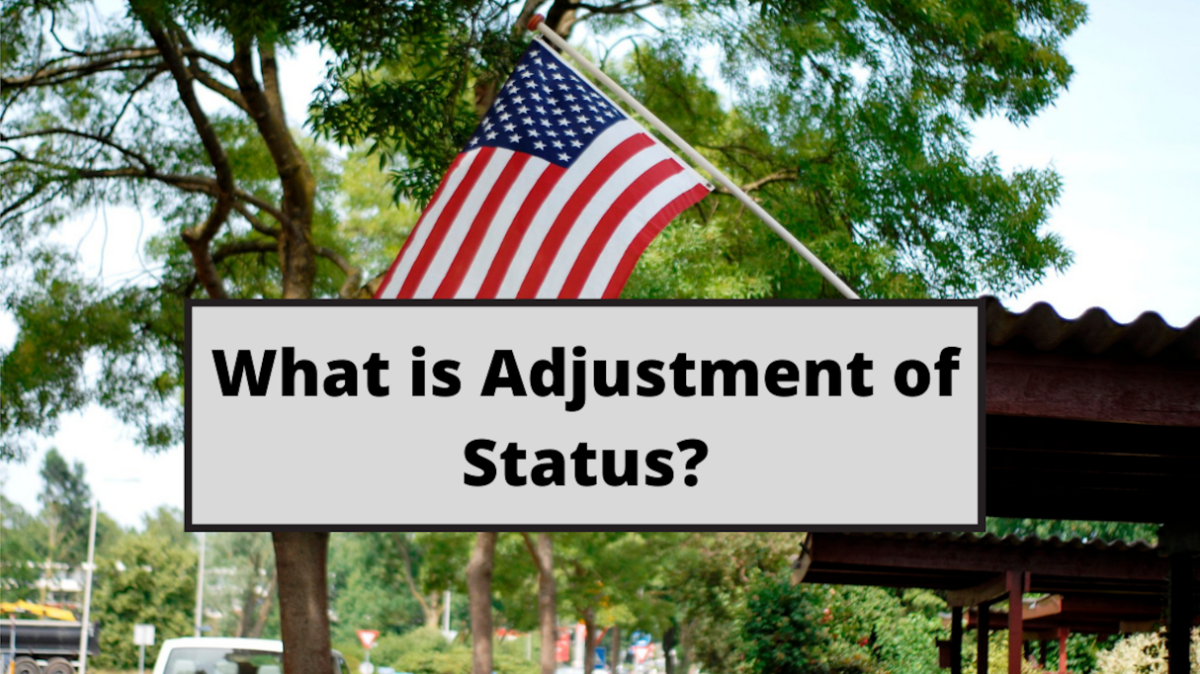 What is Adjustment of Status (AOS)?
Adjustment of Status (AOS) is the process for applying for a Green Card at USCIS by foreign nationals living in the United States. It is one of two ways for applying for an immigrant visa to the US. When you apply for a green card through AOS, you can stay in the United States while your application is processed, even if your visa is expiring before your green card approval.
Applicants applying for a green card from outside the United States can use consular processing. If you apply for a green card through consular processing, your green card will be processed by your nearest US consulate or embassy. You will stay outside the US until your green card is approved.
While the timelines, application forms, documentation and costs are different, green card eligibility requirements for both consular processing and AOS are the same as per the USCIS (U.S. Citizenship and Immigration Services) guidelines.
Adjustment of status timeline
Obtaining a green card through adjustment of status takes time, and the exact Adjustment of Status timeline will vary depending on your case. For example, AOS completion through marriage can take 10-13 months if the spouse of the applicant is a US citizen, and 29-38 months in case the spouse is a green card holder.
The timeline for the Adjustment of Status also depends on where you apply from in the US. You can check your nearest USCIS office's processing time online.
How to check USCIS AOS case processing times
Following are the steps to check the USCIS Adjustment of Status case processing time online.
Visit the USCIS's website to check I-485 (AOS) case processing time. 
Select the form number 'I-485 | Application to Register Permanent Residence or Adjust Status'. 
Select the nearest 'Field Office or Service Center'. 
Click on 'Get processing time' button. 
The processing time for Adjustment of Status will appear on your screen as above.
Adjustment of status fee
If you apply for a permanent visa, you will need to pay various types of Green Card fees, including Adjustment of Status fee. First you will need to pay fees associated with your initial petition. There are different types of fees based on the petition. For example, you will pay $535 to file an I-130 petition. 
After your petition has been approved, you will have to pay a separate fee to file your I-485 Green Card application. Typically, the fee is $1,140 plus $85 biometric fee. You can use the USCIS fee calculator to calculate your I-485 application fee. 
Adjustment of status requirements
For Adjustment of Status, you must be eligible for one of the following green card categories:
Family-based green card: Spouse, child, parents, or other close relatives of a US citizen or green card holder can qualify for a family-based green card.
Employment-based green card: This type of green card is issued to individuals who are sponsored by an employer in the US for a green card, or who are qualified to get a job in the US through their own accomplishment and abilities.
Other green cards: The USCIS also issues green cards to individuals on humanitarian grounds, through diversity lottery, or for other reasons.
For marriage visa types mentioned below, adjustment of status is the immigration process:
IR6/CR6 visa category: Spouse and accompanying child sponsored by a US citizen.
F2A category visa: (F26 spouse and F27 child) sponsored by green card holder (Permanent Resident).
CF1 (spouse) and CF2 (child) sponsored by a US citizen and when foreign spouse of a US citizen is changing status from a K fiancé visa.
To get a green card through AOS, you must have a valid visa or be eligible for visa waiver for your most recent visit to the United States. First time applicants of AOS must be residing lawfully in the US, even if their visa later expires before the process is completed.
However, applicants who are married to a US citizen can use the Adjustment of Status even if you overstayed on a visa, provided you entered the United States with a valid visa or visa waiver.
You must check the Green Card availability for you before you apply for AOS. The green card will automatically be available for the spouse or immediate relative of a US citizen. More distant relatives of a US citizen or applicants whose sponsor is a green card holder could face a long wait. Check your priority date to see when you might be able to apply.
When you apply for an employment-based green card or on other grounds, you may have to wait before the green card is available.
How to check the Green Card application status
You can check the current status of your Green Card application on the USCIS website. Enter your case number or receipt number in the search box. You will see the detailed information on your green card application, including date of green card approval.    
NRIs in the US can ask any questions related to the rights of NRIs, PIOs, and OCIs. Download SBNRI App from the Google Play Store or App Store. You can also use the SBNRI app for investment in stock market/ mutual funds, NRI account opening, tax filing, etc. To ask any questions, click on the button below. Also, visit our blog and YouTube channel for more details.