A US green card allows foreign nationals to live and work as lawful permanent residents in the United States, either through a family-based or employment-based sponsorship. The EB2 immigrant visa, also known as the EB2 green card, is the second preference employment-based green card category. The United States issues a fixed number of green cards for foreign workers to fill vacancies under the EB2 green card.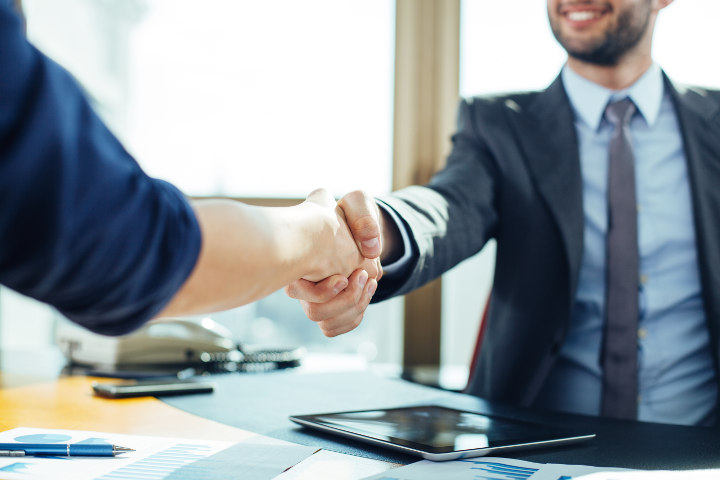 The USCIS says more employment-based green cards will be available under high priority categories in 2022.
What is an EB2 Green Card?
The EB2 green card is an employment-based visa granted to foreign nationals with advanced degrees or exceptional ability. The EB2 visa allows foreign nationals to live and work as a lawful permanent resident in the United States. A total of 129,316 EB2 visas were issued to immigrants from India between 2008 and 2014. EB2 visa has 3 subcategories, which are as follows:
EB2A – For Advanced Degree Professionals
EB2B Visa – Exceptional Ability
EB-2C Visa – National Interest Waiver
Eligibility Criteria for EB2 Visa
A foreign worker who is a member of the professions holding an advanced degree or its equivalent, or someone who has extraordinary ability are eligible for an employment-based, second preference visa. The basic eligibility criteria for each category are different.
EB2A – Advanced Degree
To apply for the EB2A visa, the foreign worker must have at least one advanced degree, bachelor's degree or its equivalent. The beneficiary also needs at least 5 years progressive work experience in the field. Your US employer must enroll you and get you the Program Electronic Management Review (PERM) certification.
Specific requirements for EB-2A visa are as follows:
The job applicant must have a master's degree or its equivalent, or bachelor's degree with a minimum of 5 years of progressive work experience.
The job the applicant will be doing under this visa subcategory must require an advanced degree or similar qualifications.
EB2B – Exceptional Ability
Foreigners showing extraordinary ability in arts, science, education, or business. The beneficiary should have a degree of expertise in the science, arts or business. You must have merits to add value to the US economy, educational or cultural interests, or welfare. The foreigner should have a job offer from an employer in the US.
EB2C – National Interest Waiver
You don't need a US job offer to apply for an employment-based immigrant visa under the EB2C subcategory. The requirement for PERM Labor Certification is waived and applicants can file a petition on their behalf. However, you must demonstrate your extraordinary ability to work in the nation's interest.   
These applications may be considered for:
Physicians are willing to work full-time as healthcare professionals to fill vacant positions.
Entrepreneurs that meet certain criteria.
Documents Required for EB2 Visa Filing
Here is the checklist of documents to apply for an EB2 US green card:
Proof of full-time employment offer unless you are qualified for National Interest Waiver
In case of National Interest Waiver, you need to show evidence proving benefit to the nation
Educational transcripts showing advanced degree from a recognized college/ university in the US or a foregn equivalent
Filed and approved labor certification
Letter of progressive work experience from employer
Government recognition of achievements in the respective field
Any other proof of extraordinary ability
EB2 Green Card Processing 
The applicant and their employers must follow a few compulsory steps to obtain an EB-2 green card.
The foreign worker must have a full time employment with a US-based firm. 
The employer who wishes to hire a foreign worker must enroll you in the Program Electronic Management Review (PERM) system.
Applicants eligible for a National Interest Waiver (NIW) may skip this step. 
The employer has to prove that a job opportunity is available in a specified professional field. 
The employer will need to carry out an extensive recruitment process and ensure that no qualified American citizen or permanent resident is available or willing to take the job.
After the successful filing, the Department of Labor will issue a PERM form, which is required to proceed to the next step.  
After receiving the PERM form, the employer sponsoring a foreign worker for an EB2 visa must complete and file Form I-140 petition for the EB-2 visa. 
EB2 Green Card Processing Time
Once the USCIS receives the petition, the applicant will have to wait for his or her EB2 green card priority date. The priority date will depend on when the application is received. The entire processing time varies greatly depending on the service center that processes your I-140 petition. The average time taken to process the petition ranges between 6 to 8 months.
H1B visa holders and Green Card holders of Indian origin may have several India-related queries. To get tailor-made answers/ solutions, you can download SBNRI App from the Google Play Store or App Store. You can also use the SBNRI app for investment in stock market/ mutual funds, NRI account opening, tax filing, etc. To ask any questions, click on the button below. Also, visit our blog and YouTube channel for more details.