A Green Card (officially known as a Permanent Resident Card) is a permanent visa for the United States. Every year many foreigners apply for either a US nonimmigrant visa or green card to live and work permanently in the United States. USCIS takes a long time to adjudicate green card applications and petitions. However, the US Department of Homeland Security allows applicants to check their USCIS case status online. You can check your USCIS case status online directly through uscis.gov.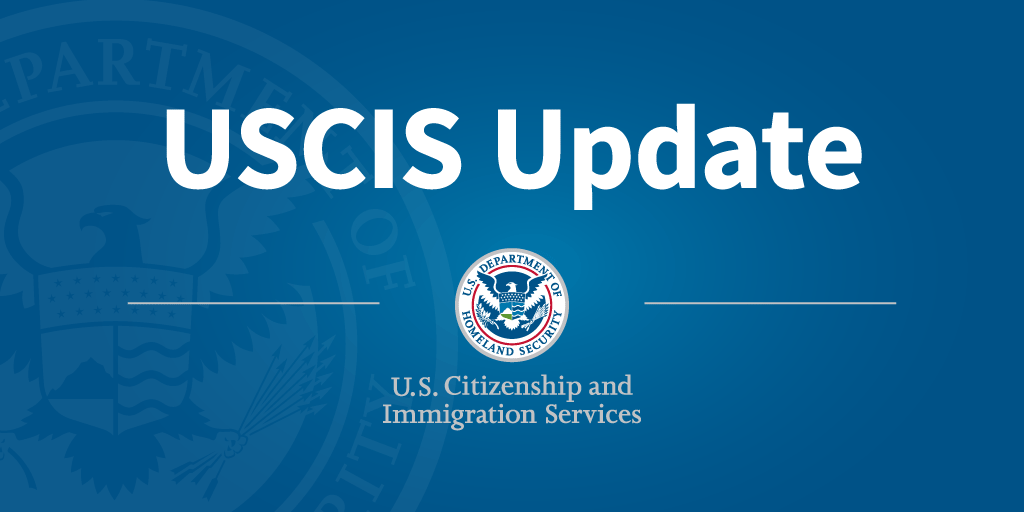 Also Read: Visa Status: Check Visa Status with Passport Number
There are other quick reference online tools on the Case Status online lending page of USCIS, such as How to Change Your Address Online, USCIS Case Status Processing Times Information, Submit a Case Inquiry, USCIS Office Locations, etc. To check your case status online, you need to have your case receipt number.
What is the USCIS receipt number?
After you submit your visa application with USCIS, you will receive a Form I-797, Notice of Action, acknowledging your petition was received and providing you with a case number. You can use the USCIS receipt number to check your USCIS case status online.
The receipt number is a unique 13-character identifier assigned by USCIS to each visa application or petition it receives. USCIS receipt number is made of three letters followed by 10 numbers. The first 3 characters of the receipt indicate the particular service center where the application is being processed, such as EAC, WAC, LIN, SRC, NBC, MSC or IOE. For example, applications submitted to the California center will have a receipt number starting with WAC. USCIS receipt number is used to identify and track its cases. You can see the receipt number on the notices of action USCIS has sent you.
How to check USCIS case status online
Here are the steps you need to follow to check your USCIS case status online:
Visit the Case Status Online landing page.
Type your 13-digit receipt number in the box below 'Enter a Receipt Number'.
Enter receipt number with all 13 letters as printed notice of action sent by USCIS, and make sure there are no spaces.
The field is not case-sensitive, so you can type letters in caps or small letters.
Click the 'Check Status' button.
Once the page refreshes, you will view the current status of your case.
Other options to check USCIS case status
1. Check USCIS case status via email
You can contact the concerned USCIS Service Center to find the status of your petition or application. Here are the center-specific email IDs. You can email the USCIS processing center where your application is being reviewed.
2. Check USCIS status via phone
You can also call USCIS at 1-800-375-5283 to find your USCIS case status. Keep your receipt number handy to get an update. You will get an electronically recorded message stating an approximate time frame for approval based on application submission. The number is usually very busy, so you need to have the patience to get connected.
3. USCIS e-Request portal
You can go on the USCIS e-Request portal for certain case inquiries and service requisitions including:
Case outside normal processing time
Couldn't receive a notice via mail
Couldn't receive card via mail
Request to change of address
Appointment accommodations
Typographical error
You can make an individual e-request for any of these inquiries on USCIS e-Request Portal. For which you need to have basic information such as case number, documentary evidence, date of filing, and other relevant case information. USCIS will reply to your request via email.
In-person appointment
You can book an appointment for updates on your visa or Green Card application status. You can schedule an appointment even if you are currently not in the US. Visit the USCIS appointment scheduling page, to book an appointment.
USCIS case status processing times
The USCIS case status processing times depend on the application form you submitted. You can find the detailed list of case processing times on the USCIS website. The following details are required to check your processing times.
Petition/Form type
Processing center
Classification or basis of filing
Processing times range from 1 month to years. For example, USCIS processing time for an H1B visa holder filing Form I-129 for change of status would be 2 months.
You can also check the status of your visa petitions (such as H1B visa petitions), visa transfers, and visa extension applications online.
Also Read: How to Check Visa Status Online in Real Time
To ask any questions related to the rights of NRIs, PIOs, and OCIs, you can download SBNRI App from the Google Play Store or App Store. You can also use the SBNRI app for investment in stock market/ mutual funds, NRI account opening, tax filing, etc. To ask any questions, click on the button below. Also, visit our blog and YouTube channel for more details.
FAQs
Who can check their USCIS case status?
Anyone who submitted a visa application (such as H-1B petition), visa extension application or visa transfer can check their USCIS case status. Individuals who submitted green card petitions (Form I-130) for family members or employees can also check their case status online for applications like I-140, I-458, I-765, AOS, EAD, Advance Parole, Citizenship, etc.   
When will my USCIS case status be approved?
The USCIS case processing time varies based on the form you submitted. It may range from a month to a year, depending on your case and the form type you submitted. Visit the USCIS website for more information about case processing time.