There has been a notable increase in the interest of NRIs to invest in real estate, particularly in India. Pune, when compared to other cities in the country, is becoming increasingly appealing for such investment. Factors such as a strategic location, developed social infrastructure, employment hubs with the presence of multinational companies, etc are significant determinants for an NRI when considering investing in a city. Pune is excelling in these areas, making it a perfect investment option for NRIs. Let us dive deep into this topic and understand in detail 5 reasons why NRIs should invest in Real Estate in Pune.
If you are an NRI who wants to invest in commercial real estate in India or ask any question related to the same can schedule a call right away.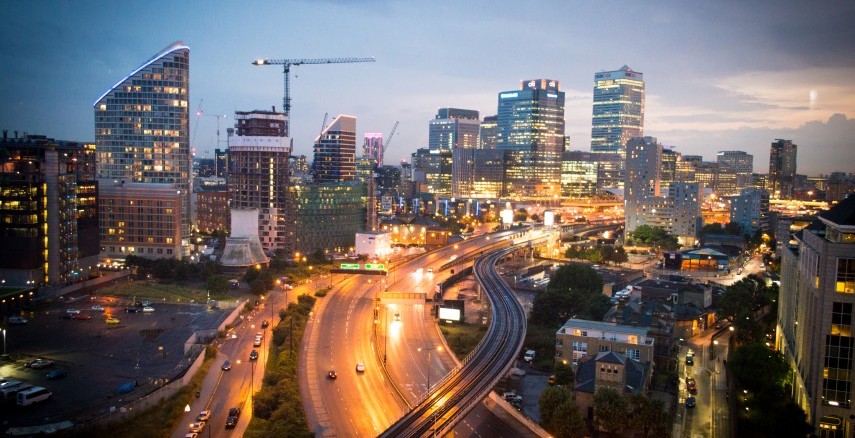 5 Reasons why NRIs Should Invest in Real Estate in Pune
Given below are the top 5 reasons why NRIs should invest in Real Estate in Pune:
1. Affordable Prices
Compared to other major cities in India, Pune offers relatively low property prices. This makes it an affordable option for NRIs looking to invest in real estate. Furthermore, the affordable living expenses and moderate lifestyle make it an attractive destination for young professionals and families. NRIs also have an advantage over the Indian rupee, making their business ventures in the city more profitable.
2. Liveability
Pune is known for its calm and peaceful climate. This makes it a desirable place for those seeking a break from the hustle and bustle of larger cities. The city is also known for its safety, with a relatively low crime rate, making it an ideal location for families and individuals looking for a peaceful and secure living environment. Its transportation system offers seamless connectivity to all parts of the city in a short period. These factors contribute to the city's charm and make it even more appealing to NRIs. 
3. Flourishing IT and Investment Hub
Pune is recognized as a significant cultural hub of Maharashtra and is one of India's major urban centers. With over 400 software companies, Pune's IT industry has flourished over time. It has drawn IT professionals from across the country to work in the city. The IT sector has been a major driver of Pune's economic growth, attracting a significant number of skilled professionals to the city. This, in turn, has increased demand for housing and commercial real estate, presenting a lucrative investment opportunity for NRIs. 
4. Future Prospects
Pune is proud to be home to some of the country's leading higher education institutions. This makes it an attractive destination for investors interested in investing in student housing or rental real estate for a stable return on investment. Pune's numerous tech parks and business centers located in the city and its surrounding areas have attracted leading Indian developers to these areas. With more than a thousand projects currently under construction, Pune presents a lucrative opportunity for investors with a long-term investment horizon. 
5. Attractive ROI
Pune's real estate market has seen the highest growth in value among all Indian cities, primarily due to ongoing development and population growth, driven by the expansion of the manufacturing and technology sectors. This indicates that investing in Pune will result in a higher return on property as the infrastructure continues to improve. Due to their strategic location and excellent connectivity, certain areas such as Hadapsar, Hinjewadi, and Pimpri-Chinchwad are expected to have high appreciation potential. These areas, in proximity to IT parks and business centers, offer a higher return on investment, making them an attractive investment opportunity.
If NRIs invest in commercial real estate in Pune, they can get rental yield ranging between 10% to 12% p.a. and an IRR (internal rate of return) of 16 to 20% over five years.
To Conclude
Overall, Pune's real estate market presents a unique opportunity for NRIs looking to invest in India's booming real estate sector. With affordable property prices, stable rental market, excellent infrastructure, growing IT sector, and peaceful environment, Pune has everything an investor could ask for. Therefore, NRIs should consider Pune as a prime investment destination for their real estate portfolios.
Contact SBNRI
We at SBNRI are here to help you out with everything related to residential/commercial property transactions in India and other financial and legal services as required by NRIs. We help NRIs find a commercial property in India that will offer them outperforming returns.
You can download SBNRI App to connect with our experts and get end-to-end assistance related to an NRI investment in India. You can also click on the button below to ask any questions. Visit our blog and YouTube Channel for more details.
FAQs
1. Why should NRIs invest in Commercial Real Estate in India?
NRIs should invest in Commercial Real Estate in India because of the following reasons:
a. Higher Rental Yields-
In India, Commercial Real Estate has the potential to generate higher rental yields, thus providing a stable source of income to NRIs who invest in commercial real estate.
b. Capital Appreciation-
Commercial properties in India that are located  in prime locations have the potential to appreciate in value over time, providing NRIs with capital appreciation on their investment.
c. Diversification-
NRIs can invest in commercial real estate to diversify your investment portfolio as CRE is not affected by volatility in the stock market. 
d. Fractional Ownership-
There are many commercial real estate investment companies that offer fractional ownership. In fractional ownership, multiple investors collectively own a fraction of a property. Instead of buying the entire real estate property, each owner buys a share of the property, which provides them with a proportional ownership stake.
2. What is the difference between commercial real estate and residential real estate?
Residential real estate refers to a property that is used exclusively for living. On the other hand, commercial real estate (CRE) refers to properties that are leased to tenants to conduct activities related to business. These properties include retail centers, offices, and industrial complexes.
3. What are some of the best commercial real estate companies in India for investment?
Some of the top commercial real estate investment companies in India that offer the best and reliable services in CRE investment are Strataprop, Assetmonk, h-Bits, Magic Bricks, Property, 99acres and RealestateIndia.