Individual investors can get partial ownership in Grade-A commercial real estate with a minimum of Rs. 25 lakh investment. Yes, now everyone can own a slice of Grade-A commercial real estate property in large cities and industrial hubs, including plush office spaces, large warehouses, and glitzy skyscrapers. The concept of fractional ownership of property in India allows individual investors to get partial ownership in physical assets with a minimum of Rs. 25 lakh.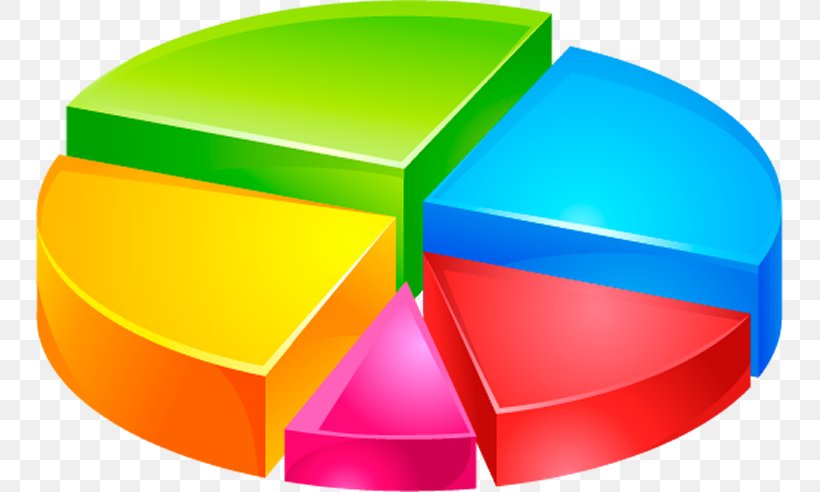 Any resident or NRI (Non-Resident Indian) can own shares in commercial properties in India. NRIs need to have an NRO (Non-Resident Ordinary) account to invest in commercial real estate in India.
NRIs who want to invest in commercial real estate in India or ask any question related to the same can schedule a call with the NRI investment expert right away.
What is Fractional Ownership?
Fractional ownership refers to a business model in which a real estate asset is split into chunks and groups of investors pool in funds to purchase a property. All of them share passive ownership of a high-value asset. This setup reduces the financial burden on an individual investor to own a slice of 'Grade-A' commercial real estate in large cities and industrial hubs.
Incomes and expenses are shared by all investors in proportion to their investment in the asset.
How Does Fractional Ownership Work?
Typically 'Grade-A' commercial properties are listed on online portals for investment, which already have tenants. An investor can start contributing from Rs. 25 lakh for a property worth somewhere around Rs. 50 crore.
For each commercial property, fractional ownership is executed through a Specific Purpose Vehicle (SPV). Funds pooled from each investor are routed through a trusteeship company or a limited liability partnership (LLP) within which the SPV operates. The property is purchased by the SPV and each fractional owner will own shares of the SPV holding the property, proportionate to his/ her contribution to the property.
The SPV is created only to hold the property on behalf of the customers. The investment platform is responsible for the SPV and the underlying property on behalf of the customers. Ownership is transferred to fractional owners through an SPV.
To be registered with the 'Registrar of Companies (RoC)' under the Ministry of Corporate Affairs, Investors have to sign SPV agreements. All the documents including lease/ rental agreement, property sale deed along with the SPV agreement copy are shared with the investors.
Who can invest in CRE through fractional ownership?
Any Indian citizen, including NRIs can invest in CRE properties in India, provided they submit valid KYC documents. NRIs can invest through their NRO accounts.
Return on Investment (ROI) from Commercial Real Estate
Commercial real estate offers comparatively better returns than most other stable investment options. The rental yield from commercial properties ranges from 8% to 10% i.e. Rs. 2 lakh to Rs. 2.5 lakh per year for an investment of Rs. 25 lakh and IRR (internal rate of return) of 16 to 20% over five years.
The CRE is not an avenue for quick gains. When committing funds, investors should have a long-term perspective of at least 3-5 years.
Tax Implications
There are no specific regulations for this asset class. As per the current income tax system, rent received from the CRE property is taxed as income from other sources under the applicable tax slab.
A home loan taken to buy a house property qualifies for tax exemptions under Section 24 and Section 80C of the Income Tax Act. NRI investors can get benefits under the Double Taxation Avoidance Agreement (DTAA) signed with the country of their current residence.
Are Investor's Interests Protected by Laws?
The business model of fractional ownership in commercial real estate is a relatively new concept. However, the trusteeship company/ LLP within which the SPV operates falls under the 'Registrar of Companies (RoC)' under the Ministry of Corporate Affairs. The investment portal where these services are offered needs to obtain a license from the Real Estate Regulatory Authority (RERA).
How to Exit
Lock-in and exit policy varies from investment portal to portal. Some portals have a lock-in of six months, others don't impose any such restrictions. Generally, there are three ways to exit – resale through the investor's dashboard, private sale where investors can sell their fractional ownership to anyone on their own subject to KYC and other regulatory guidelines, and complete asset sale when the entire property is sold.
Is fractional ownership the same as the stock market investment
Since the investors enjoy the freedom to select the asset, and shares which they want to own, fractional ownership of a commercial property is similar to investing in the stock market. But practically the setup doesn't correlate with the stock market.
Types of usages of fractional ownership
Each member may have their ideas of using the asset. Therefore, after purchasing the property, fractional owners need to reach a agreement on how to use the property.The investment portion doesn't affect the usage rights of investors. Primarily, there are two ways of allocating usage rights as under:
Pay-to-use Approach
Co-owners pay a usage fee on a daily or weekly basis to use the property.
The usage fee and the rental income is used to cover the expenses.
In case of surplus, the income is divided among the co-owners.
In case of shortage of funds, all co-owners contribute to pay for the expenses.
Usage Assignment Approach
Each owner will get exclusive rights to use the asset for a specified period.
This period can be fixed, variable, or a mixture of both.
During this period, the co-owner can use the property as per his/ her wish.
The purchase price and usage rights of each co-owner will be proportionate.
Commercial real estate is an appealing investment option primarily because it is a stable source of income, independent from other market factors and provides comparatively better returns than other stable investment options.
While the concept of fractional ownership of CRE properties is in its nascent phase, it's gaining popularity. Investors are viewing the fractional investment as an efficient way of diversifying their portfolio through such investment. The government is yet to come up with regulations on this business model.
So, have you started planning to invest in commercial real estate in India and make changes in your portfolio yet? Whether commercial real estate is a part of your portfolio?
If you are confused or reluctant about investing in India due to lack of understanding of the Indian market, SBNRI will help you build a stable portfolio in an easy way.
To ask any question related to NRI investment in India, you can download SBNRI App from the Google Play Store or App Store. You can also use the SBNRI app for investment in stock market/ mutual funds, Pre-IPO, Asset Finance, Commercial Real Estate, Indian Startups Funds, NRI account opening, etc. To ask any questions, click on the button below. Also, visit our blog and YouTube channel for more details.