Commercial real estate market analysis 2022: Commercial real estate has been a productive investment option even during the nation-wide lockdown. In 2021 residential as well as commercial real estate saw a very positive response. Stability and security of commercial real estate makes it one of the most resilient investment options. The year 2022 will see a rising demand for commercial office spaces, freehold commercial, residential properties, warehousing, etc. that will maximize returns for investors. This article is for NRIs who are looking to invest in Indian commercial estate for higher and stable returns.
NRIs can schedule a call for investment in commercial real estate in India or ask any questions related to investment in CRE.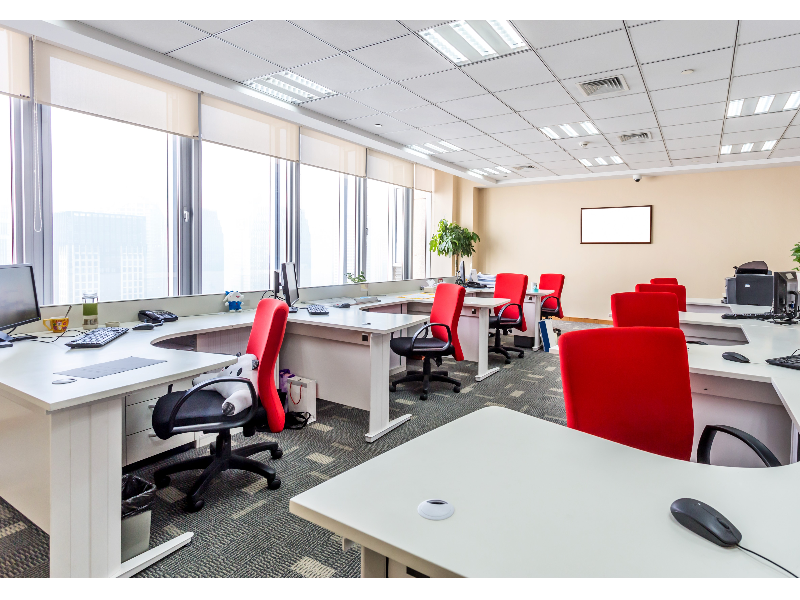 Commercial real estate market analysis 2022
The commercial real estate market was already gaining traction in India as the property witnessed a surge in demand as well as prices per square feet post nation-wide lockdown. In India, commercial real offices along with warehousing, special purpose, mixed use reality, are very attractive investment options. While the office market has been comparatively slow in 2020 and the early half of 2021, things have started to pick up speed. Let's get an outlook for the commercial real estate market in 2022.
As per the Knight Frank's 2022 Outlook Report, the residential and commercial real estate sector in India would have more stability than volatility of 2021 created by the second wave of Covid-19 pandemic. Here are some trends that real estate investors should consider:
Hike in demand for co-working spaces
The trend of office closure and rapid shift to remote working continued from 2020 to 2021. With the roll out of vaccination, people have gradually started to return to workplaces. The pandemic was a litmus test for companies as well as workplace owners due to employees working from home. Companies are using new working methods – keeping a flexible working environment to ensure employee well-being and corporate profitability balance. The growth of a hybrid workforce across a variety of workspace options, including flexible offices is the most noticeable development. Flexible workspace operators are expecting to increase their portfolio in the next 2-3 years.
In late 2021, commercial real estate was the first to stabilize and gain traction after the initial shock. As per JLL's report, the office space leasing is likely to hit 30-32 million sq ft, around the average of the last five years. The net absorption of workplaces declined in 2020 and 2021 from the numbers in 2019. However, a recent report by Colliers says that office spaces are making a gradual and steady comeback – indicated by renewals for office spaces accounting for 30% of total leasing over a 15-month period. The trends that will continue in 2022 are the following:
Hybrid work schedules: A survey by Prudential revealed that 68% of employees preferred a hybrid workplace model that offers the flexibility to work outside the office as well. This has many benefits including cost-savings and productivity. This trend is likely to continue in 2022.
Increasing number of co-working spaces: There will be a 20 – 30% increase in seat absorption in the co-working mode. To add to the numbers, flexible office spaces will also be explored by companies in Tier II and Tier III cities.
Increased tech-enabled ambiance: New office spaces that are being designed will have the architecture to support AI assisted job roles, sensor-based automation, and robotics.
Renovation and repurposing: After the Covid-19 outbreak and subsequent lockdowns, large corporates and startups are focusing on redesigning and repurposing the office spaces which they already occupied. This will free up some space and make available space more conducive to new tenants.
Increasing demand for data centers
The Covid-19 pandemic accelerated the tremendous digital push that has been profitable for data centers. Companies began to remodel their digital infrastructure to match the new office environment immediately after the country went into lockdown mode, leading to a 25 – 35% rise in data centers capacity consumption. The current Indian data center market provides an estimated 445 MW of critical IT capacity and an additional of 290 MW is expected in 2022, taking it to the tune of 735 MW by the end of year.
Work from home, online education, video conferencing, spike in e-commerce activities, and webinars are all driving up the demand for secured data centers. Data centers have a bright future and are gaining traction as an alternative real estate class with a huge potential.
Schop-cum-office space (SCO) – another avenue for monetisation
The revolutionary concept of Shop-cum-Office plot, under which developers can sell plots for constructions of up to 4 floors and use them for office or retail purposes. The SCO markets have become a phenomenal success, with the investment of early investors growing many folds in a short period of time. Regular cash flow, better income, longer lease, etc. are some of the benefits investors can enjoy.
Crowded offices of the past may not be seen in 2022, at least till the pandemic is over. But as per the industry experts who are observing the trends, the offices will pick up pace in the commercial real estate market once again, with a few varied parameters though. The last quarter of 2021 witnessed a steady rental growth and the same trend will continue in 2022.
So, have you started planning to invest in commercial real estate in India and make changes in your portfolio yet? Whether commercial real estate is a part of your portfolio?
If you are confused or reluctant about investing in India due to lack of understanding of the Indian market, SBNRI will help you build a stable portfolio in an easy way.
To ask any question related to NRI investment in India, you can download SBNRI App from the Google Play Store or App Store. You can also use the SBNRI app for investment in stock market/ mutual funds, Pre-IPO, Asset Finance, Commercial Real Estate, Indian Startups Funds, NRI account opening, etc. To ask any questions, click on the button below. Also, visit our blog and YouTube channel for more details.