The Indian real estate market has become a lucrative option for NRIs (Non-Resident Indians) to invest their money in. In this blog, we will explore the current trends in the behaviour and investment pattern of NRIs in Indian real estate and understand the factors that are shaping their decisions.
NRIs who want to invest in commercial real estate in India can schedule a call right away.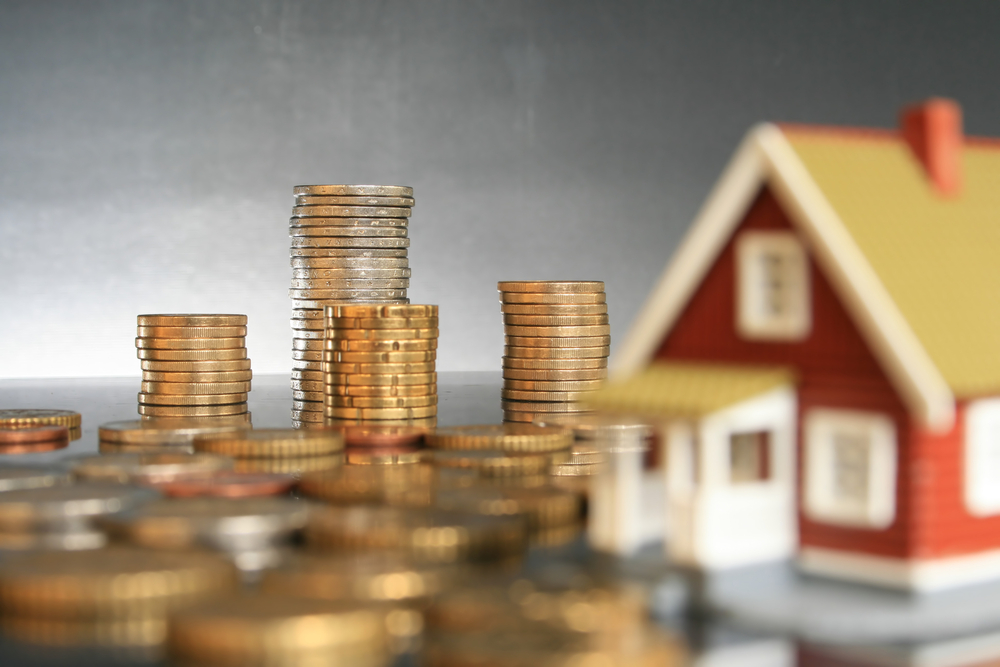 Behaviour and Investment Pattern of NRIs in Indian Real Estate
In the past, when an NRI wished to buy a property in India, they often had to depend on either a family member or brokers who were mainly motivated by personal interests. Relatives would usually recommend options based on convenience. And handling legal procedures such as power of attorney and paperwork were added challenges.
However, in recent years, the behaviour and investment patterns of NRIs in Indian real estate have undergone significant changes. This is because technology has streamlined the entire process, making it more convenient and effortless. Nowadays, all the necessary information regarding the best investment projects, along with a comprehensive understanding of their advantages and disadvantages, city-specific trends in capital appreciation, and emerging areas, can be accessed right at one's fingertips.
Reasons why NRIs are Investing in Indian Real Estate
Given below are the reasons why the Indian real estate market is attracting more investments from NRIs:
Many NRIs still have emotional ties with their homeland. Investing in property in India acts as a means of connecting with their roots.
The significant 11% drop in the value of Indian Rupee against the US dollar, has made NRI property purchase in India more affordable.
The digital transformation of the real estate sector in India has made it easier and more convenient for NRIs to discover, assess, and invest in properties from the comfort of their own homes. This has significantly reduced the complexities that were previously associated with NRI investments in Indian real estate.
NRIs can earn rental income by leasing out their properties in India. The rental yields in India are also higher compared to other countries, making it a lucrative investment option. In residential real estate, the gross rental yields are usually in the range of 3-5 percent p.a. Whereas for commercial properties, the gross rental yield lies between 6-10 percent. 
Fractional ownership of commercial property allows NRI investors to pool funds and get partial ownership in Grade-A commercial properties. There are many commercial real estate investment companies that offer fractional ownership and NRIs can start by investing as low as Rs. 10 lakh investment amount.
Diversification of Investment Portfolio
NRIs can diversify their investment portfolio by investing in real estate in India.
Commercial properties are a clear choice for NRIs investing from an ROI point of view as they deliver higher returns on investment compared to other investment avenues like stocks, bonds, and fixed deposits.
NRI buying property in India have traditionally shown a lot of interest in popular cities like Gurgaon, Bangalore, and Hyderabad, smaller tier-two cities such as Ahmedabad, Chandigarh, Thiruvananthapuram, and Kochi have also been identified as potential investment destinations with a high real estate investment potential.
The Impact of Technology in Driving NRI Property Purchase in India
The impact of technology on the Indian real estate industry has been significant, particularly in transforming the investment landscape for NRI buyers. The use of digital platforms has made investing in Indian real estate more accessible and transparent.
With digital solutions such as online launches, virtual property exhibitions, and digital transactions, NRI investment in real estate properties has become a unique and immersive experience.
Can NRI Buy Property in India?
Yes, an NRI can buy property in India. As per the Foreign Exchange Management Act (FEMA) of India, NRIs can purchase property in India other than agricultural land, plantation property or farm house.
Documents Required for NRI Buying Property in India
NRI can buy property in India provided he/she has the given below documents:
NRIs should have their Indian passport. In case one holds a foreign passport, he/she must have a PIO or OCI card.
A PAN card is mandatory for NRIs to buy property in India.
NRIs must provide a Power of Attorney (PoA) in case they are not present in India to execute the transaction. This is done by a special power of attorney and not a general power of attorney.
NRIs will also need to provide their current address proof and passport size photographs for the sale deed registration in addition to the above mentioned documents.
Tax Implications for NRI Buying Property in India
Given below are the tax implications for NRIs buying property in india:
When an NRI buys an immovable property in India from a resident, TDS is deducted at a rate of 1%, if the sale consideration value is greater than Rs. 50 lakh.
In case NRI buys property from another NRI, TDS is deducted at a rate of 20% for long-term capital gains and for short-term capital gains, TDS rate will be as per income tax slab rate of NRI seller.
TDS should be deposited within 30 days. Failure to deposit the tax will lead to a penalty of 1% per month on the outstanding amount.
Contact SBNRI
Commercial real estate is a fast and gradually developing market in India. So, have you started planning to invest in commercial real estate in India and make changes in your portfolio yet?
If you are confused or reluctant about investing in India due to lack of understanding of the Indian market, SBNRI will help you build a stable portfolio in an easy way.
To ask any question related to NRI investment in India, you can download SBNRI App from the Google Play Store or App Store. You can also use the SBNRI app for investment in stock market/ mutual funds, Pre-IPO, Asset Finance, Commercial Real Estate, Indian Startups Funds, NRI account opening, etc. To ask any questions, click on the button below. Also, visit our blog and YouTube channel for more details. 
FAQs
What type of properties can NRIs buy in India?
NRIs can invest in residential as well as commercial properties in India, provided the property they want to purchase is not agricultural land, plantation property or a farmhouse.
Can one take a joint home loan as an NRI?
Yes, one can opt for a joint home loan. The applicant's spouse, parents or children can serve as co-applicants on the loan.
What is the difference between commercial real estate and residential real estate?
The primary difference between commercial real estate and residential real estate is that Commercial real estate is used for business or commercial activities, while residential real estate is used for housing purposes.