Real estate has been traditionally one of the most preferred NRI investment options in India. NRI investment in real estate in India is expected to have grown by 12% in 2022, as per a report by 360 Realtors. For example, large-scale investments in Indian property by UAE and GCC-based non-residents were seen after a major drop in INR value against Dirham recently.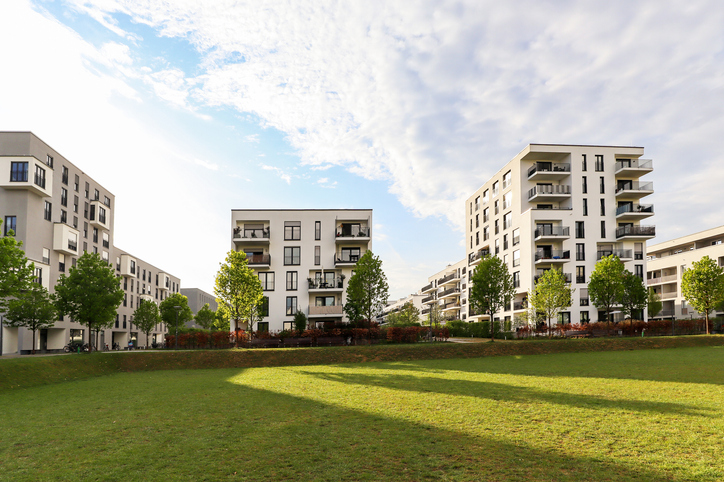 The current spike in NRI investment in the Indian property market comes on top of a rise of 10 – 15 percent in demand by NRIs in the initial five months of this year over the same year-ago period.   
How Strong Dirham is Driving Gulf-based NRI Investment in Indian Real Estate
The Indian Rupee has depreciated against the UAE Dirham by more than 10 percent in recent months (INR 22.16 per Dirham) as against around Rs. 20 a few months ago. With this rise in Dirham against INR, the Indian property market is seeing rising demand from Indian expats living in UAE and GCC region.
Real estate industry insiders say there has been an exponential growth in the demand of properties from expat Indians, following the post-pandemic recovery in the Indian economy. They say that NRIs, especially from the Middle East, are interested in purchasing properties for investment purposes, rather than personal use. 
"NRIs are increasingly getting confident about the Indian markets, as they have stood strong compared to its peers in many countries, including developed countries," said a senior executive with a Bangalore-based developer.
Sajai Jacob, CEO-GCC, Anarock Group, said the Indian economy looks more resilient and stable than its western or even other Asian counterparts, and the trend for investment is the focus area.
"Initially, the real estate is bought as an investment and eventually when the expats [from the Gulf region] move back, it may be for end use or as an additional income provider through rental yields," he said.
Significantly, the surge in NRI property buying in India is despite the rising interest rates.
"Until the home loans are below 9 percent interest rate, there seems to be no reason for a slowdown in the Indian real estate market," Jacob said.
What Industry Insiders Think?
Overseas Indians continue to invest in the Indian market as the expectations of growth in the real estate market are outweighing the concerns over interest rate hikes. The current investments are largely coming from overseas Indian techies, who prefer the residential market.
Preferred Properties
Expat Indian buyers are predominantly investing in ready to move in or about to be delivered premium properties by reputed developers with proven construction records. Some of the prime preference areas for investments by expats include micro markets like central and western suburbs in Mumbai, Yelahanka and Whitefield in Bangalore and New Gurgaon (Delhi-NCR).
While metro cities like Mumbai, Delhi and Bangalore traditionally have been the hotspots for investments, recently NRI investors have been showing interest in the upcoming smart cities like Ahmedabad, Lucknow, Chandigarh, Kochi, and Indore.
Final Words
NRIs living in the UAE and Gulf region constitute a large portion of NRI real estate investors in India because they have long-term job prospects in these countries. Today NRIs from western countries are also investing in real estate, especially commercial properties, in India to grow their wealth.
We at SBNRI are here to help you out with everything related to residential/ commercial property transactions in India and other financial and legal services as required by NRIs. We help NRIs find a commercial and residential property in India that will offer them outperforming returns.
You can download SBNRI App to connect with our experts and get end-to-end assistance related to an NRI investment in India.
You can also click on the button below to ask any questions. Visit our blog and YouTube Channel for more details.