If you want an office space for your business or want to lease out a commercial property, you need to brush up your commercial real estate basics. This blog will help you understand the meaning of commercial real estate, its types and commercial real estate developers in India.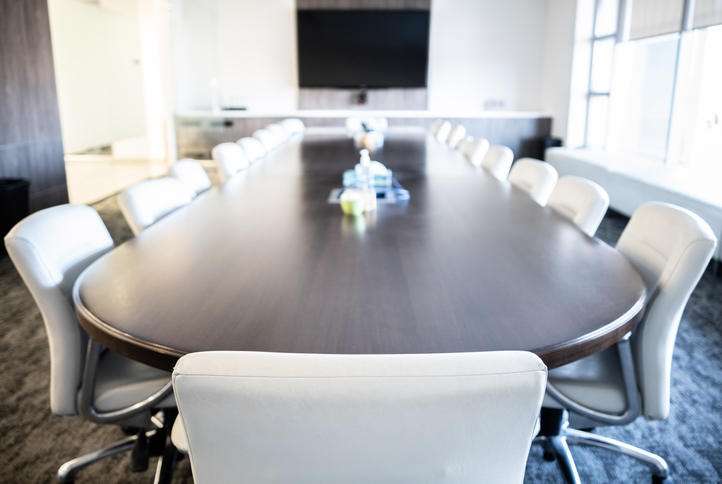 What is the Meaning of Commercial Real Estate?
Commercial Real Estate is a non-residential property on which a business can be operated for revenue purposes. Commercial real estate can range from an office building to a duplex home, a restaurant, or even a warehouse. One can make money by leasing or renting such properties. The owners of these commercial units need to pay additional taxes as per the policies and laws set by the government. 
If you are an NRI who wants to invest in commercial real estate in India or ask any question related to the same can schedule a call right away.
Types of Commercial Properties
In India, commercial property is becoming increasingly popular to invest in. There are various forms of commercial real estate leased to tenants to carry out business activities. Here are some types of commercial properties:
Office Space- From suburban office parks to metropolitan skyscrapers, office buildings come in all shapes and sizes. For a startup, renting office space may include renting a single room, while for a larger company, renting a full floor or an entire building may be necessary.
Industrial Unit- Distribution hubs, manufacturing plants, and warehouses all fall under this category of commercial real estate.
Retail- Shopping malls, eateries, hotels, salons etc, where you shop and pay for goods come under retail.
Multi-family- These are homes that are primarily built for monetary gain. Duplexes, condos, and apartment buildings that are rented to a variety of different tenants can be included.
The above mentioned are the most typical sorts of commercial buildings, although there are many more, including hotels, medical centers, and land.
You will also come across office buildings and multi-family units listed according to the quality of their building. You can give a quick glance to these classifications-
Class A Real Estate- Class A properties are manufactured with high-quality materials and are maintained meticulously. The property is renovated regularly with cutting-edge building systems created for the health and safety of its residents. This is the most sought-after kind of commercial property, and it is usually found in the most prestigious areas of a city. Such properties are often bought and sold by national and international investors, as well as life insurance companies who are willing to pay a premium for quality assets.
Class B Real Estate-Class B properties are decent but not as good as Class A properties. The properties have ordinary structural design with average interior finishes and are mostly located in less desirable areas. Less established tenants with poorer credit who are unable to sign long-term leases prefer to rent space in class B buildings. The rents these renters pay are typically lower than those of class A property.
Class C Real Estate- Class C properties have lower rents as compared to Class A or B, but they are typically old with a few or no modern amenities. They are usually smaller in size and located in less desirable areas.
Commercial Real Estate Developers in India
Here are the top commercial real estate investment developers in India-
Ansal Properties and Infrastructure Ltd.
DLF Ltd.
Godrej Properties Ltd.
Assetmonk
L&T Realty Ltd.
SuperTech
Investing in Commercial Real Estate in India
Investing in commercial real estate can be profitable and act as insurance against stock market volatility. The investors may directly or indirectly invest in the market. Both residents as well as NRIs (Non-Resident Indians) can invest in commercial real estate in India.
Direct Investment- Direct investments give investors the opportunity to buy real estate and start renting it out. For people with great knowledge of industry, direct investment in commercial real estate is the best option. Commercial properties are among the real estate assets with the highest risk/reward ratios. Due to the high capital requirements for investing in commercial properties, the investor should have large capital.
Indirect Investment- Through the ownership of market securities like real estate investment trusts (REIT) and exchange-traded funds (ETFs), investors can also make indirect investments in the market. These entities invest in real estate-related stocks or businesses that serve the commercial real estate sector, such banks or realtors.
To ask any question related to NRI investment in India, you can download SBNRI App from the Google Play Store or App Store. You can also use the SBNRI app for investment in stock market/ mutual funds, Pre-IPO, Asset Finance, Commercial Real Estate, Indian Startups Funds, NRI account opening, etc. To ask any questions, click on the button below. Also, visit our blog and YouTube channel for more details.
FAQ
Is commercial real estate a good investment?


Yes, commercial real estate can be a good investment. Real estate is not affected by market fluctuations. As a long-term investment option, it is stable and offers a consistent rate of return.
A commercial real estate property can offer much higher returns because it is rented by a niche segment of tenants, which also assures that renewal of investment keeps giving returns as a passive income. Commercial real estate does, however, carry risks, just like any other investment.
What is the difference between commercial and residential real estate?

A property used exclusively for living is called Residential real estate whereas commercial real estate (CRE) refers to properties that are leased to tenants to conduct business related activities. Commercial properties include retail centers, offices, and industrial complexes.
What is the difference between real estate investment trusts (REIT) and exchange-traded funds (ETFs)?


Real estate investment trusts are companies that own and operate income-producing real estate. Investors can purchase shares in REITs, which represent ownership of an individual real estate company. Exchange-traded funds on the other hand, are like mutual funds that offer investors invest their assets primarily in equity REIT securities and other derivatives.
What are some best commercial real estate companies for investment?

Strataprop, Assetmonk, h-Bits, Magic Bricks, Property, 99acres and RealestateIndia are some of the top commercial real estate investment companies that offer the best and credible services in commercial real estate investment.