Coco Chanel once said, "Luxury must be comfortable otherwise it is not luxury." Kaftans embody this philosophy. They are always in fashion and designed for utmost comfort. Kaftans are a type of outfit that alter the mindset of the wearer. The kaftan is different from other day-to-day wear. It is designed for comfort but not purely for practicality. Its design and proportions give an artistic and glamorous look. The wearer feels elegant and beautiful at once. Today we are going to talk about the different styles of kaftans.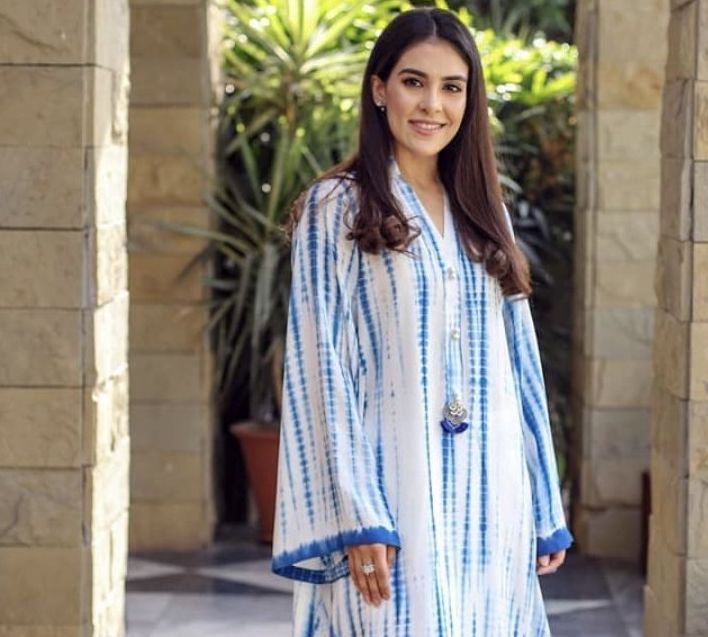 Flowing
This is the quintessential kaftan look that comes into everyone's mind. This outfit has a long flowing skirt and flowing sleeves. It may have embellishments around the neck and on the sleeves. This is the most dressy form of the kaftan. It has plenty of excess cloth and is meant for more luxurious occasions as opposed to practical ones.
If you want a more flamboyant and glamorous look that makes a statement, this style is for you. This style can come in more simple fabrics that can be worn for stylish daily wear. The style can also come in heavily ornate designs that are appropriate for special occasions.
Collared
The collared kaftan is a combination of different style elements. We have the flowing and open aspect of the kaftan along with the structure and form of the collar. For many who are not especially comfortable wearing a loose and flowing kaftan, this style can be just perfect. Upon wearing this style of kaftan the wearer feels like their outfit has increased definition. This allows the wearer to look polished, sharp, and stylish all at the same time.
Straight
This refers to the style of kaftan that falls squarely at the bottom. This is in sharp contrast to kaftans which are flowing and significantly wider at the bottom. The look that arises from the lack of excess cloth at the bottom is radically different. This more fitted style of kaftan makes more optimal use of cloth and lends more definition and structure to the wearer. This style is also great for more practical usage. The wearer is free of all the extra effort invested in managing the excess flowing cloth. In the end, it all boils down to the wearer's sense of aesthetics. Some are instantaneously drawn to this more fitted design.
Kaftan-Trouser Ensemble
Nowadays kaftan-trouser sets are all the rage. These sets usually contain a kaftan and trousers made from the same fabric. If you like a coordinated look and feel the need for trousers with your kaftan these ensembles are for you. These sets save the time of finding matching trousers for your kaftan. It can be much more practical to have a trouser ready with your kaftan. There are many occasions when an outfit without a trouser will not be comfortable.
Short Kaftan
Short kaftans are a perfect blend of luxury wear and practical wear. Short kaftan shirts can easily be worn to the office or as evening wear. These tops are very comfortable and fashionable. They can be worn with various kinds of trousers. Trousers can be flared or straight. Capris will also work.
Short kaftan shirts can be a refreshing kind of top. Nobody wants to wear the exact same kind of shirts and trousers every day. A change in design and proportion changes things up for both the wearer and the people around. This is a sure way to stand out in a crowd.
If you have been curious about kaftans but have never actually tried them, here is your opportunity. It is likely that kaftans have their origins in Ancient Mesopotamia. Kaftan is a Persian word. They are not only beautiful and comfortable but also immerse you in history and culture. They can be made of cotton, silk, or wool among other fabrics. Kaftans are worn all over the middle east.
Whatever your personal style may be one of the above kaftans is sure to match it. This is the fascinating aspect of the kaftan. Your personal style can be revealed within it. You can try on several different types. You will know the one that suits you the best the moment you see it. Kaftans are also great for the beach or at the pool. They can be worn over your bathing suit and look elegant and attractive. Try it out!
To ask any questions related to the rights of NRIs, PIOs, and OCIs, you can download SBNRI App from the Google Play Store or App Store. You can also use the SBNRI app for investment in stock market/ mutual funds, NRI account opening, tax filing, etc. To ask any questions, click on the button below. Also, visit our blog for more details. 
Related Articles:
Latest Neck Designs for Patiala Suits
Desi Party Wear for Women in New York
The Best Winter Footwear for Women in Canada
The Best Places to Shop for Chikankari Kurtis
FAQs
Where did kaftans most likely originate?
Kaftans most likely originated in Ancient Mesopotamia.
Which fabrics are kaftans usually made out of?
Kaftans are usually made out of cotton, silk, or wool.
Where are kaftans worn the most?
Kaftans are worn the most in the Middle East.

Can kaftans be worn on top of bathing suits?
Yes, they certainly can be worn on top of bathing suits.