The intense and harsh freezing temperatures in Canada, also known as "The Great White North," are well-known. In this weather, it's crucial to dress accordingly. In frigid, unpleasant weather, there is nothing more satisfying than having warm, dry feet. For the chilly Canadian winters, footwear that can withstand the elements is essential in addition to a heavy coat. The ideal pair of winter footwear should be well-made, cosy, water-resistant (to reduce wear from snow and slush), insulated or lined, and have a sole with some traction for ice conditions. Bonus points if they feature a coating that resists salt stains in addition to being simple to put on and take off.
This article will guide you on the proper winter footwear to wear to stay warm and look attractive.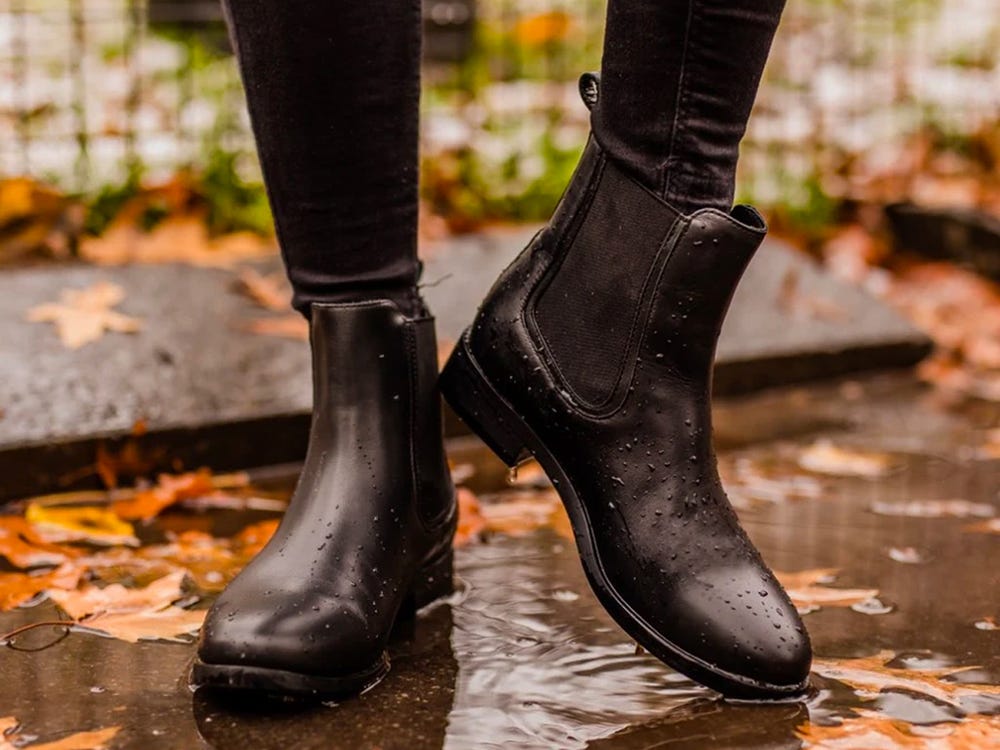 Ankle Boots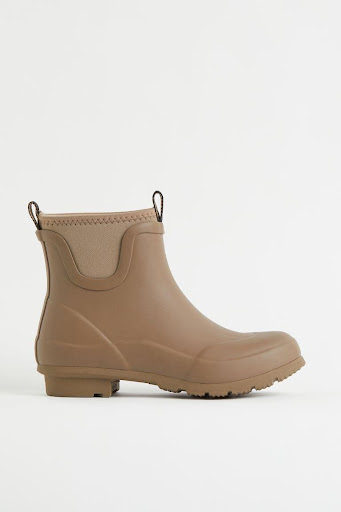 The shaft and heel heights of boots vary widely. The amount of the foot and leg they cover is reflected in the names of numerous types of women's boots. Ankle boots fit this description; they are a type of boot that extends a few inches above the ankle.
They go well with jeans, skirts or winter dresses. In ankle boots, you can easily find zip-up boots that are designed without laces and minimally adorned. The material used is either water resistant or completely water-proof and comes lined with a shearling material to keep you warm.
Knee-high boots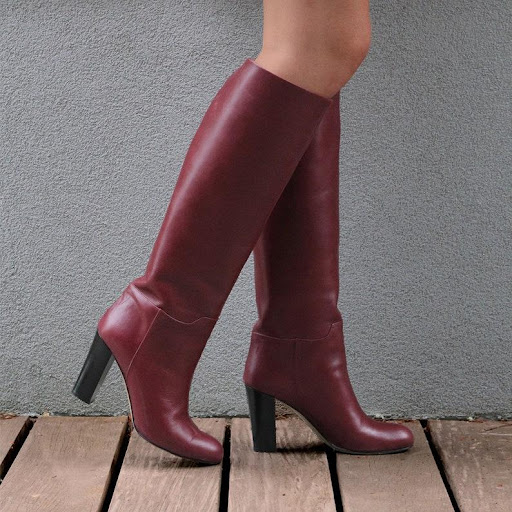 You may prefer knee-high boots if ankle coverage is not your style. They can be made of many different materials, including leather, suede, or fabric, and they come to a point just below the knee or at the knee. With all different types of attire, knee boots look great. Numerous designs and hues are available for these knee-high boots. These types of boots are not suitable for snow. So, if you are going out on dry land then these boots will definitely amp up your style.
Tall Boots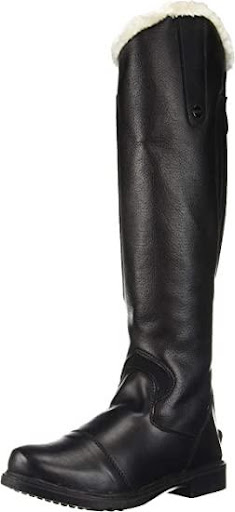 Tall boots are a good choice if you want to give your look a little extra punch. They look really stylish with flowy maxi dresses, sweater dresses, and miniskirts paired with big sweaters. They are suitable for keeping you warm and ideal for riding in the winter.
Hiking Boots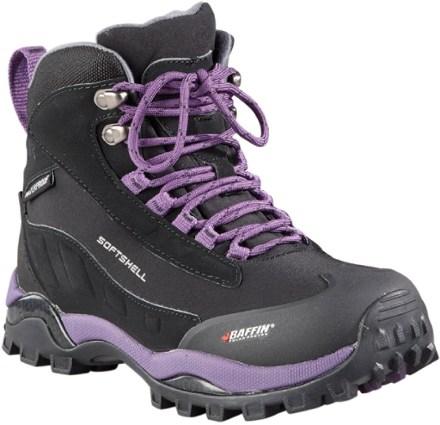 People who enjoy the outdoors should use hiking boots since they are comfortable on rocky terrain and work well for long distances. Hiking boots must find a place in your display case if you enjoy engaging in outdoor activities during the bitterly cold winter.
Snow Boots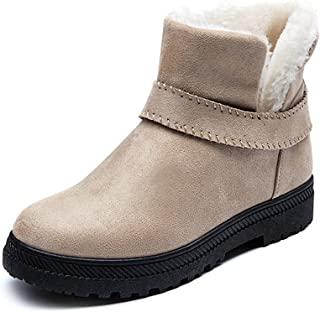 The best boots for walking in snow are winterized boots or snow boots. They are warm and water-resistant. Some boot types even list the lowest temperature at which they can be worn. Snow boots have a great outsole for added traction on ice and snow. For further support in abrasive environments, some shoes even incorporate sole grips and spikes. Everybody who lives in a colder climate needs a pair of snow boots, which come in many different styles. The majority of city fashions are ankle length, but a lot of them reach heights that are a few inches below the knees.
Sneaker Boots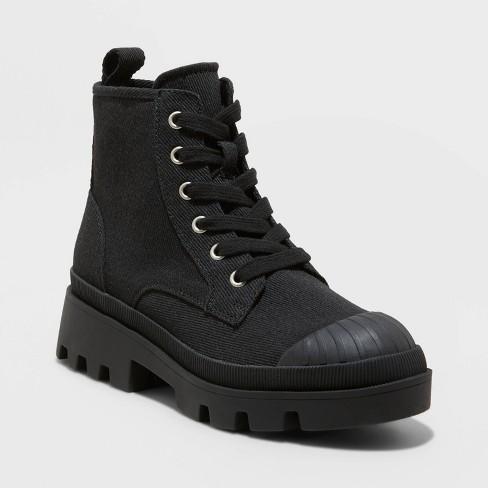 Without Sneakers, your collection of winter footwear would fall short. They resemble a combination between a boot and a high-top shoe and frequently have a thicker sole.
Many of them can serve as winter boots and are insulated. Some sneaker boots have side zippers, bungee cord laces, a slip-on style, or classic laces. They are an excellent substitute for heavier winter boots.
Winter Rain Boots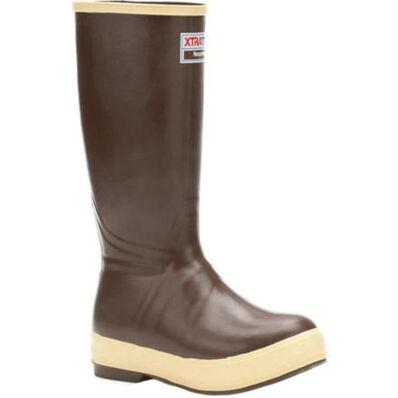 If you frequently walk through water, you might want to consider rubber boots or winter rain boots. Make sure that these rubber boots are high-quality and quickly air out. In the snow, avoid wearing these shoes.
Keep the following in mind while selecting winter-appropriate footwear:
1. You should use waterproof shoes with a woven membrane to keep moisture out. Be on the lookout for leather shoes with a few seams and stitches. However, most winter boots just have a durable water-repellent (DWR) covering, which is sometimes sufficient for milder climates.
2. Seek out shoes with an inside insulating substance to avoid blisters.
3. Traction becomes more crucial if you frequently drive on snow or ice. Consider wearing laced boots with a tighter, more precise grip if you want greater control and flexibility to prevent slippage.
4. Steer clear of heels because they are ineffective at keeping your feet warm in the winter and offer no traction. Injury is highly likely.
5. Stay away from white, suede shoes because they are sensitive and not the best choice for snow.
To ask any questions related to the rights of NRIs, PIOs, and OCIs, you can download SBNRI App from the Google Play Store or App Store. You can also use the SBNRI app for investment in stock market/ mutual funds, NRI account opening, tax filing, etc. To ask any questions, click on the button below. Also, visit our blog and YouTube channel for more details.
FAQs
Which shoes are most suitable for winter in Canada?
To keep warm, search for boots that are waterproof, made of leather, or have a lot of insulation.
On the ice, which boots are the safest?
The highest protection against water comes from footwear consisting of Gore-Tex, neoprene, leather, PU, PVC, or rubber.
Can you use rain boots in the winter?
In the cold, rain boots won't keep you warm enough. While being waterproof and keeping your feet dry, these boots are insufficiently warm.