Rajasthan is one of the most vibrant and breathtaking places in the world. The camels, deserts, forts and palaces make it a magnificent place that captures the imagination. Each destination on our list, shows a different side of Rajasthan. The grandiosity, the impeccable architecture, the spirit and the colors, all transport you to a different land and a different way of life. Tradition is upheld here with a passion. We would like to present the top 10 places to visit in Rajasthan.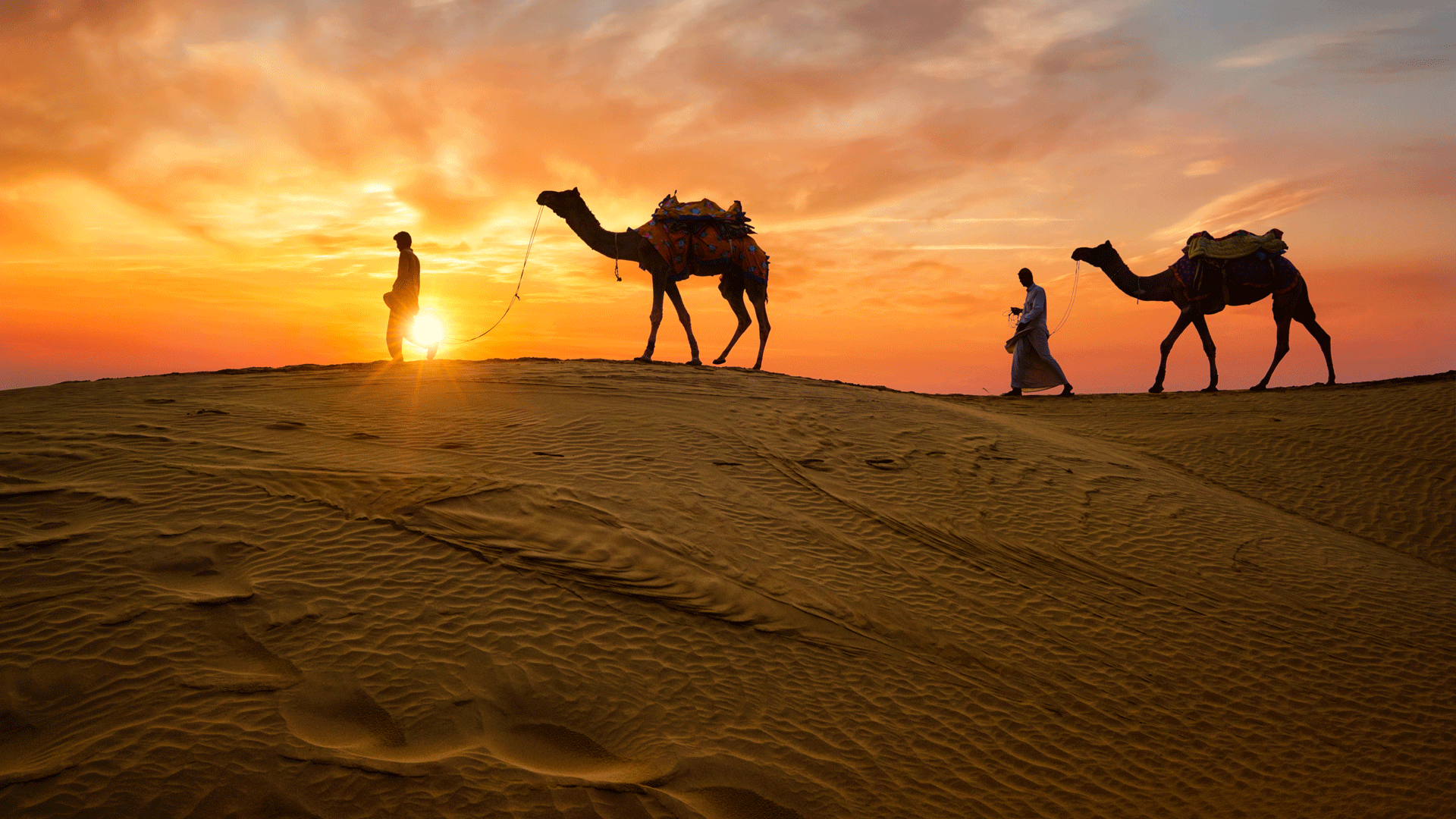 History is very realistically a part of everyday life in Rajasthan. All the forts and palaces and their stories are known and told by everyone you ask. Some of these stories of royalty and the course of their lives are dramatic and moving. The heat which is common for most of the year also influences the experience here. The spicy food, the vegetation and the colorful clothing all invigorate the senses. The monsoon is also welcomed with many songs and tributes, here in this desert land.
The spirit and vibrant terrain influence one's way of seeing things. Sometimes these memories stay with people for a lifetime. It can be eye opening to see the zest, enthusiasm and joy so rampant all over Rajasthan. Welcome to the magical land of Rajasthan.
Top 10 Places to Visit in Rajasthan
Jaipur
Jaipur is known as the "Pink City". Hawa Mehel, Samode Palace, Amber Palace, City Palace and Nahargarh fort are some of the highlights of this city. Jaipur also has wonderful markets with unique and colorful clothing, bedsheets and shoes amongst innumerable other items. Camels and camel rides are very easy to find here.
Jodhpur
Jodhpur is known as the "Blue City". Mehrangarh Fort, Khejarla Fort, Umaid Bhawan Palace, Moti Mahal and Sheesh Mahal are a must see in Jodhpur. The bazaars here have leather goods, lacquerware, antiques, carpets, puppets and figurines.
Udaipur
The highlight of Udaipur is the luxurious Lake Palace. As the name suggests it is located on an island in the midst of lake Pichola. It has several restaurants and splendid interiors. It is a particularly glamorous palace and was even featured in a James Bond movie.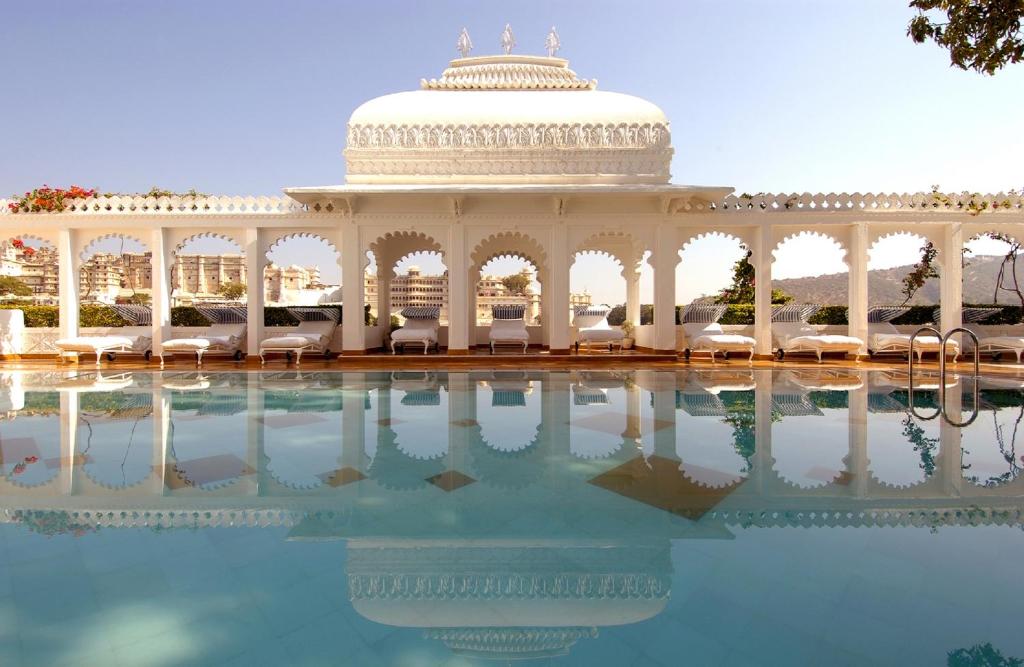 Jaisalmer
Jaisalmer Fort, Nathmal Ji Ki haveli, Salim Singh Ki Haveli, Patwon ki Haveli are some of the main attractions in Jaisalmer. The Jaisalmer fort is still a living fort with people and shops inhabiting it.The highlight of Jaisalmer is its camel festival. This usually takes place between January and February. The festival has puppeteers, acrobats, camel races, camel polo and folk dances.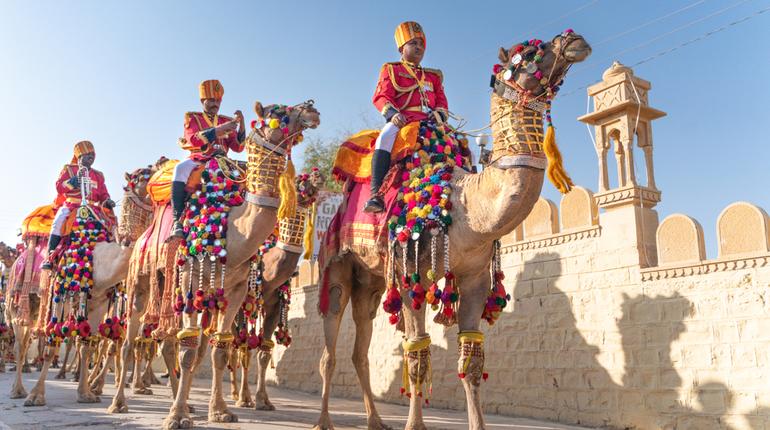 Laxmangarh
Laxmangarh is a town in the Sikar district of Rajasthan. This is a little known, vibrant, unique and truly eye opening spot in Rajasthan. There are many old havelis with beautiful art work, tiny shops and very traditionally clad men and women. There is a buzz of energy all over and everything seems to tangibly come alive.
Alwar
Alwar is a hidden gem of Rajasthan. Bala Kila, Alwar City Palace, Moosi Maharani Chatri and Bhangarh are a must see here. Alwar is one of the lesser known and spoken about locations on this list, but it has much to offer. Beautiful architecture, unexpected motifs and elaborate heart wrenching tales of the royal families. The vegetation of the area is also unique and memorable, especially when it rains.
Ranthambore
Ranthambore is famous for having the largest number of tigers in India. It is fairly common for people to see tigers here on safaris. Ranthambore has several places to stay, in all price ranges. They all arrange for safaris that can give you a shot at spotting tigers. Some tourists take multiple safaris a day in order to increase their chances of spotting a tiger.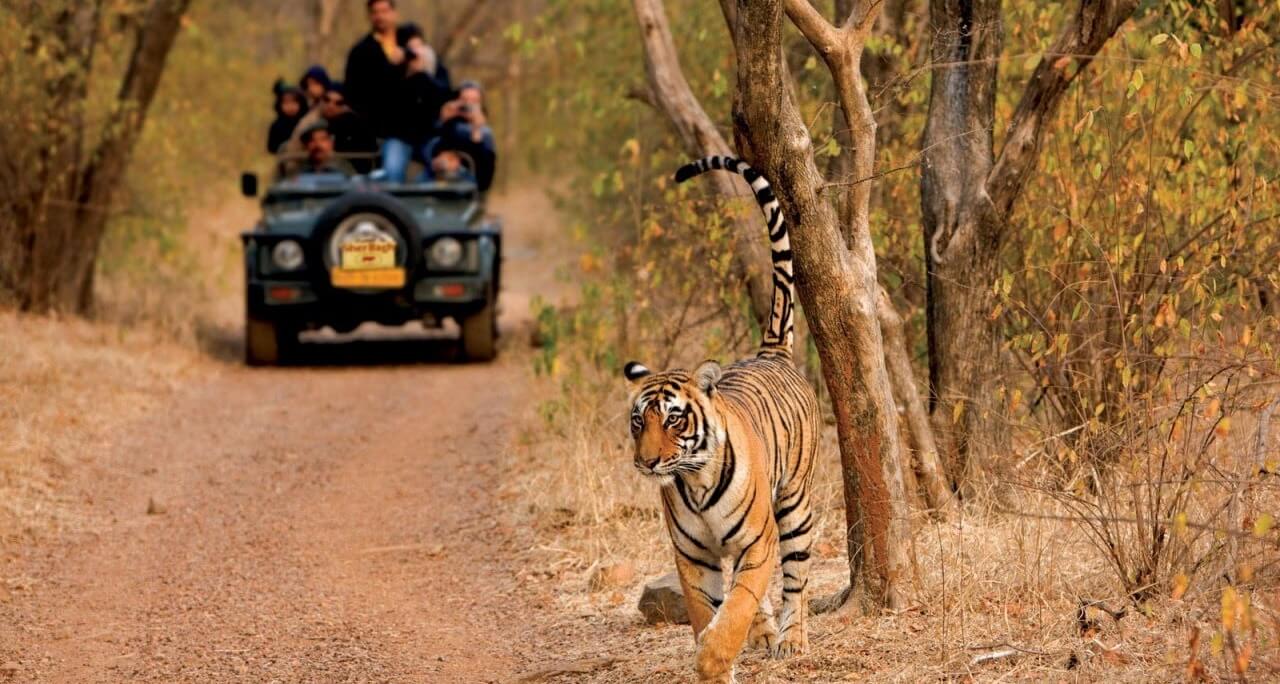 Bharatpur
Bharatpur is known for the exotic birds that gather here during far ranging migratory paths. There is a large population of extraordinary local birds as well. Known to have one of the largest bird congregations all over Asia, it is the perfect bird lover destination and astounds with the rare varieties that come from very far away, through very difficult terrains. Himalayan Geese and Siberian Cranes are some of the notable ones that come here.
Mandawa
Mandawa is a particularly artistic town in the Shekhawati region of Rajasthan. It is known for its intricate paintings on and inside havelis. The town is quaint and cheerful and has a distinctly different vibe from the other parts of Rajasthan. They have excellent food here and it is an art lover's paradise.
Bikaner
Bikaner is home to the sprawling Laxmi Niwas Palace. It is one of the finest palaces in Rajasthan, if not all of India. This palace has been featured in popular serials such as Bandish Bandits. It has an impressive collection of tiger skins from the earlier days when hunting was very common. Bikaner also has several exquisite museums that are informative, inspiring and maintained extremely well. The Junagarh fort and museum are a very memorable experience. One is taken aback by the magnificence of the collections and how well everything has been preserved.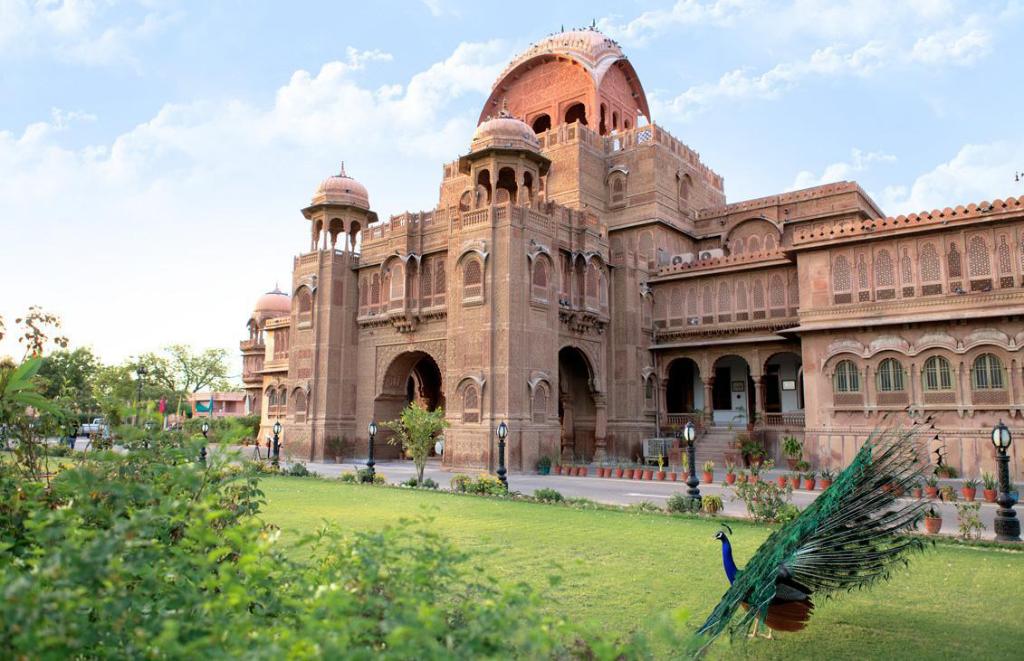 We certainly hope this list of the 10 best places to visit in Rajasthan is useful for you. We also hope that the cuisine, the people, the music, the dances and the unforgettable architecture leave you with the memories and experiences of a lifetime. Rajasthan is truly one of the most exciting areas of India. Both Indians and foreign tourists agree on this.
To ask any questions related to the rights of NRIs, PIOs, and OCIs, you can download SBNRI App from the Google Play Store or App Store. You can also use the SBNRI app for investment in stock market/ mutual funds, NRI account opening, tax filing, etc. To ask any questions, click on the button below. Also, visit our blog and YouTube channel for more details.
FAQs
What is the weather like in Rajasthan ?
It is very hot for a large part of the year and significantly cold in the winter.
What is the capital of Rajasthan ?
Jaipur.
What are the best things to purchase in Rajasthan?
Clothing, shoes, bedsheets, paintings, jewelry, carpets, pottery, puppets and spices are some examples.
When is the best time to visit Rajasthan ?
November to February is the best time to visit Rajasthan.