What is the full form of IRDA?
Insurance Regulatory and Development Authority is the full form of IRDA. It was constituted under the Insurance Regulatory and Development Authority Act, 1999 by the government of India to protect the interest of policyholders and work for the growth of the insurance industry.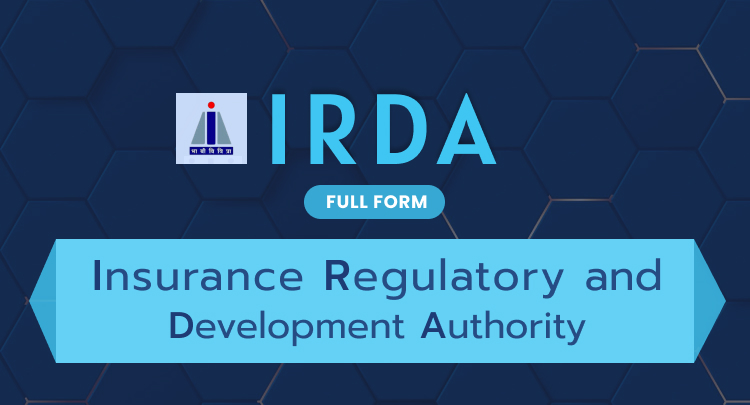 Also Read: NRI Health Insurance: The Ultimate Guide 2021 | NRI Life Insurance Policy: Which one to opt?
Organization structure
The composition of Authority is specified as per Section 4 of IRDA Act, 1999 Insurance Regulatory and Development Authority of India.
IRDA is a ten-member team consisting of:
A Chairman
Five whole-time members
Four part-time members
All of them are appointed by the Government of India. Subhash C Khuntia is the current chairman of IRDA.
Functions and duties of IRDA
As per Section 14 of the IRDA Act, 1999, functions and duties of IRDA as under:
Register and regulate insurance companies
Protect policyholders' interests
Issue license and establish norms for insurance intermediaries
Promote professional organizations in insurance
Regulate and supervise premium rates and terms of non-life insurance covers
Specify financial reporting norms of insurance companies
Regulate investment of funds of policyholders by insurance companies
Regulate a margin of solvency
Ensure insurance coverage of vulnerable sections of society and in rural areas
Supervise the Tariff Advisory Committee
Specify how books should be kept
Adjudicate disputes between insurers and intermediaries or insurance intermediaries
Other entities regulated by IRDA
IRDA also regulates the following entities other than insurance companies:
Insurance brokers
Individuals agents
Corporate agents
Third party administrators
Referral providers
Web aggregators
Insurance repositories
Insurance marketing firms
Surveyors & loss assessors
Also Read: SEBI Full Form | IFSC Full Form | ATM Full Form
There are several financial abbreviations and acronyms used in daily life. If you have difficulty in comprehending these terms, we at SBNRI, are here to help you out. You can get in touch with our expert directly on WhatsApp using the button below to resolve your doubts and queries. Also visit our blog and YouTube Channel for more details.