There has been a perennial doubt amongst NRIs considering the NRI Health Insurance. Should an NRI buy health insurance in India or not? What are the benefits/disadvantages of such an investment? When should an NRI opt for health insurance and most importantly, Why should they get their health insured? NRI Health Insurance encompasses various elements that need to be discussed. In this ultimate guide, we will take up these very elements and understand them one by one.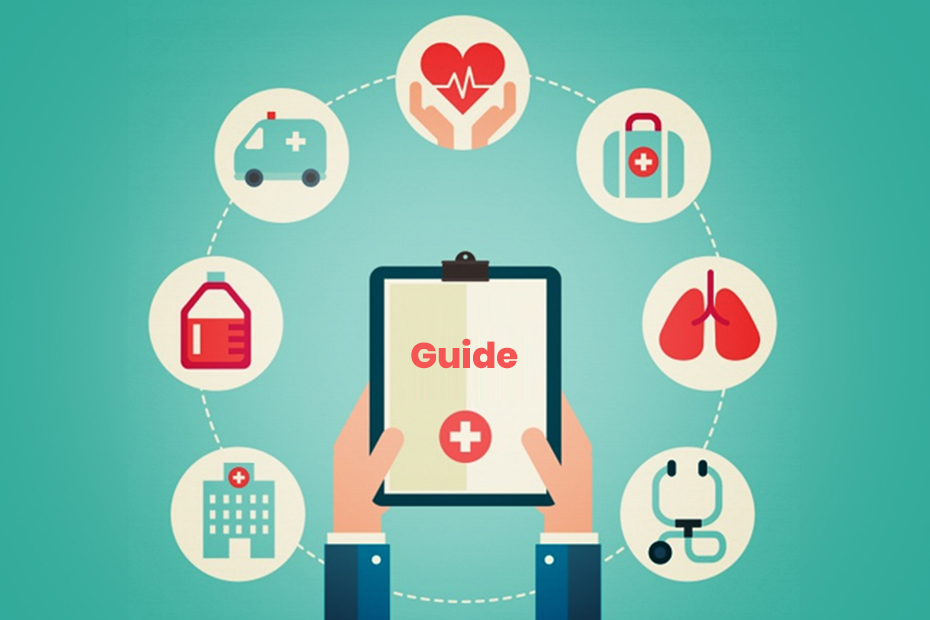 Also Read: NRI Life Insurance Policy: Which one to opt?
NRI Health Insurance: The Need
Before we move ahead into the details of how to get an NRI Health Insurance, the process, documentation and other related aspects, it becomes essential to understand why NRIs need a health insurance cover in India. Let's take a look. NRIs need to have a health insurance for the following reasons:
Retirement Planning/ Financial Independence: As an NRI, you might plan your retirement in India and you will need health insurance as a part of your financial planning. Apart from that, it's better to take care of yourself than depending on someone else for aid.


Medical Emergencies: Hospitals in India can drain your wealth. Treatment costs are rising way faster than the rate of inflation and with time you would need more money for less health issues. The graph isn't good. Therefore, it becomes essential that you invest today for a better tomorrow.


Safeguarding at the right time: Getting health insurance is one thing. Getting it at the right time is far more essential. Many of the NRIs don't opt for personal health insurance as they are most;y covered by their employers. However, as the job ends so does the coverage. You need to invest in an individual health insurance before the age of 45 and also make sure that your parents are insured too. With growing age, the probability of getting health insurance decreases and the premium rates go higher too. So, investing when the time is right is important for safety in the coming years.
Understanding the need for an NRI Health Insurance has led us to the part where we dig a little bit deeper and understand more about how these Health Insurances can be availed, what features do they have and the works So, let's begin.
NRI Health Insurance: An Overview
Particulars
Details
Eligibility
NRIs, PIOs and OCIs are eligible for Health Insurance in India
Types
Individual, parents or entire family
Operating Currency
INR
Documents Required
– Duly filled proposal form
– Passport
– PAN Card
– Details of NRI Bank Account
– Additional information (if any) sought by the insurer
When should an NRI buy Health Insurance in India?
Having said that one must opt for an individual health insurance before the age of 45. There are certain other aspects that help in deciding if one should opt for health insurance in India or not. Let's take a look:
Buy an NRI Health Insurance if:
You are planning to return to India in the next 2-3 years
You have a family that lives in India
You are an NRI by profession (merchant navy, sailors etc.)
You have a full-fledged business in India
You want to avail tax benefits under Section 80D
You wish to avail medical tourism benefits
Don't buy an NRI Health Insurance if:
You aren't planning to return to India in the next 2-3 years
You don't visit India that frequently
You have an insurance coverage in your resident country
Now, you know why you need Health Insurance for NRI and when should you opt for one depending on certain factors that we have listed above. In the next segment, we will take a look at some of the most important elements of NRI Health Insurance.
Factors to be Considered by NRI Before Buying Health Insurance in India
Before you buy health insurance in India, there are certain factors that you need to check and understand. These elements involve the regulatory aspects of NRI Health Insurance. Let's take them up one by one:
Duration of stay and family status: Clarity with respect to your stay and your family's stay is essential in deciding when to buy the insurance. If you are going abroad for 2-3 years only and return is certain then investing in Health Insurance is a no-brainer. Also, having a family back in India gives you the option to go for family floater insurance plans. If you as well as your family have a plan to stay abroad for 5-6 years or even more, then it will be better to take insurance in your resident country.


Frequency of Travel to India: NRIs in Merchant Navy, Pilots etc. who are non residents just because of their jobs or NRIs who travel to India a lot must opt for health insurance in India. The quality and standard of medical treatment in India is far better than many countries and is cost effective as well.


Online Purchase of Insurance: It is good if you buy health insurance while you are in India as certain medical tests that happen at the time of taking the insurance are covered under the insurance cost. It is a benefit for NRIs who frequently visit India. However, being abroad doesn't stop you from purchasing the insurance online. The process is very seamless and you can also get end to end assistance with the entire process by experts at SBNRI. Just click on the button at the end of the article to get in touch with our expert on WhatsApp now.


Geographical Coverage: Take a firm look at this section while the papers are handed over to you. Most of the insurance providers will not cover you outside India. There are only a few insurance providers who will cover you outside India too and that will involve its own list of conditions. Therefore, understanding the geographical coverages for NRI Health Insurance is essential.


Underwriting Restrictions: The underwriting guidelines of the insurance providers along with their logistical concerns make the Health Insurance availing process stricter. Since insurance providers operate on risk management, NRIs are considered a riskier lot when compared to Resident Indians for obvious reasons. As a result, many providers avoid NRI cases and the ones that accept them generally put a cap on the sum assured.


FEMA Regulations: The insurance policies in India are governed by the Foreign Exchange Management Act (FEMA). FEMA says that a Resident Indian can continue to hold any insurance policy issued by a foreign insurance company given that (s)he has obtained prior permission from the concerned Indian authority. The claim settlements can be done in the foreign bank account or the RFC Account in India.


Tax Benefits: Availing tax benefits is one of the most profound reasons for many investments that NRI do in India. Concerning NRI Health Insurance, the same deductions are allowed to NRIs that are available for Resident Indians under Section 80D of the Income Tax Act. Deduction of Rs. 25,000 is available for individual, spouse and dependent children policy. Rs. 25,000 for policies covering parents under 60 years and Rs. 50,000 for senior citizen parents. And lastly, Rs. 50,000 if the age of the main proposer is above 60 years.
Additional Points to Consider:
Opt for a health insurance abroad if you have no plans of returning to India for the next 4-5 years
Try to buy your health insurance when you are in India
If you hold health insurance and are going abroad for 2-3 years, you can keep continuing the insurance. But if the stay is longer, then there's no benefit of keeping the insurance active as you won't be able to avail any benefits
NRI Health Insurance involves strict claim processes
Keep a track of the geographical coverage of the policy
As per FEMA, the repatriated claim amount mustn't exceed the premium paid in the foreign currency.
Take into account the policy coverage, tax laws, residency and location of treatment before buying the policy
NRIs should pay for their Health Insurance from their NRE Account so that the claim amount can be repatriated
NRI Health Insurance: Get Expert Assistance
By the end of the guide, it becomes clear when and why NRIs need Health Insurance for themselves but what matters more is how seamlessly and conveniently the processes can be carried out. How effective are the online platforms for buying health insurance policies for NRIs and their claim settlements.
At SBNRI, we understand that there are many obstructions that NRIs face while trying to secure Health Insurance for themselves. You can connect with our expert directly on WhatsApp using the button below and get end to end assistance along with hand holding throughout the execution of the various processes. Also visit our blog and Youtube Channel for more details.
FAQs
Can NRI apply for LIC policy?
Yes. NRIs, PIOs and OCIs are allowed to buy life insurance in India.
Is LIC maturity amount taxable for NRI?
The Maturity amount received under most of the LIC Saving Plans is 100% Tax Exempted, only maturity from the single premium plans is taxable. This rule applies to everyone whether it is NRIs or domestic residents.
Is Indian life insurance valid if you move abroad?
Yes. The term insurance is valid outside India, but subject to certain terms and conditions of coverage . If a term policy holder dies outside India during the policy term, the nominee is entitled to receive the death benefit compensation as per policy guidelines.
Can NRI buy term life insurance in India?
Yes an NRI can buy a term life insurance plan in India.