Foreign professionals who wish to enter the US for jobs need to obtain an H-B visa. The interview is the final step of the application before the visa is issued. Through the H-1B visa interview, the official determines whether an applicant is eligible to get the H-1B visa. You must be prepared to answer the H1B visa interview questions asked by the immigration officer.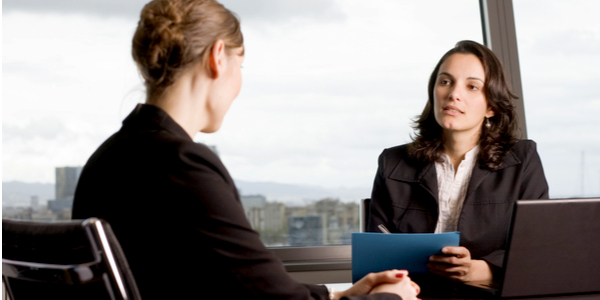 You can also download a compiled H1B visa interview questions and answers PDF.
What are the most common H1B visa interview questions for Indians?
The sections of H1B visa interview questions the visa officer will ask are listed below. Do remember that this is not a comprehensive list of questions, there would be some variation in these questions during your interview.
General questions
Education and experience
H1B company background questions
General Questions
The general questions are generally introductory questions through which the official will try to find out whether the applicant knows why he/she is going to the United States and how long they are going to stay there. They want to determine whether you want to return to India. You must convince the immigration officer that you intend to return.
Here are some of the general US H1B visa interview questions and answers:
What is the purpose of your visit to the United States of America?
Have you been to any other country before?
Have you ever been to the US before?
Do you have any family or friends living in the US?
Why do you want to work in the US?
Which US state are you going to?
When are you moving to the US?
Do you have an idea about living costs in the US, especially in the area where you are going?
Have you applied for a visa for any other country?
Do you plan on returning to India after your work contract in the US ends?
When will you come back to India?
Why would you want to return to India?
Is it your first H1B visa application or visa revalidation?
Can I see your approved Form I-129?
What are you going to do after the issuance of your visa?
Education and Experience
The interviewer will ask questions about your education and previous work experience. Since the H1B visa is issued for professionals in specialty occupations, you must prove your skills and experience. Explain your educational background, where you completed it and your previous job experiences.
Are you currently studying?
When did you obtain your degree?
What was your major?
Where did you complete your education?
Did you do internships during your education?
Did you conduct any research projects during your studies?
What are your skills?
Could I get your degrees/ diplomas/ certificates?
Do you plan on continuing your education in the United States?
How long have you been working in this industry/ field?
What was the last job you worked in?
Which company did you work for?
For how long did you work there?
What were your roles and responsibilities there?
What was your last salary company?
How is your current experience related to what you are going to do in the US?
Could you share letters from your current/ previous employers?
US Sponsoring Employer
This is the final section of the H1B visa interview, which will be based on the background of your US sponsoring company. You must do enough research about the company you will be working in the US. The visa official will confirm if the company really exists and is legitimate. You will have to provide a full description of the company background, including the name of the company leaders, your roles, your reporting manager, etc.
What is the name of your sponsoring company?
How did you find out about this company?
How long did it take you to find this job?
What is the location of your sponsoring employer in the US?
How was the interview conducted/ how many rounds of interviews and tests did you go through?
What kind of business does your sponsoring company do?
When did your sponsoring employer start operations?
How did you get to know about your sponsoring company?
What will be your position in the company?
Who is the Chief Executive Officer (CEO) of the company sponsoring your HB visa?
Who is the president of your company?
How many people work for your sponsoring company?
Who is your reporting officer?
What roles and responsibilities will you be expected to do during your stay/ can you describe your job?
What skills do you have that make you a good fit for this position?
What will be your salary?
How will you be compensated by the company?
Are you sure the employer/ organization you will work for engages in legitimate
business?
Do you have any images of your sponsoring company? If yes, could you please show us?
Do you have any idea about the company's financial information?
Can you share the company's tax documents?
The interviewer may also ask questions related to H1B visa fees and the responsible person to pay it.
Interview Tips
Listed below are some tips you should keep in mind when preparing for US H1B visa interview questions.
You should be straightforward and answer each H1B visa interview question honestly. If you are caught lying it will not only result in a denial of your H1B visa, but you will be banned from entering the US for a long term under any visa or Green Card.
You must conduct some research and prepare for the interview. If you are not sure about the answer to a question, you can say you don't know the answer.
Keep your answers short and crisp and avoid lengthy explanations or anecdotes.
Dress professionally as it will go a long way toward helping your case because the immigration official will consider everything when evaluating your eligibility for an H1B visa. Avoid wearing casual wear like shorts, shirts with large brand logos on them, see-through clothing, open-toed shoes, etc.
Make the visa interview center an hour early. Being late may not result in visa denial but you will have to reschedule your interview.
Carry all required documents in a single professional folder or binder.
How to Check my Visa Status
If the interviewer doesn't tell you about the visa approval immediately, you can check US H1B visa status online through CEAC Visa Status Check portal, using the case number or CEAC barcode on the DS-160 confirmation page.
Also Read: Visa Status: Check Visa Status with Passport Number
NRI students or employees living in the US may have several India related queries. To ask any questions related to the rights of NRIs, PIOs, and OCIs, you can download SBNRI App from the Google Play Store or App Store. You can also use the SBNRI app for investment in stock market/ mutual funds, NRI account opening, tax filing, etc. To ask any questions, click on the button below. Also, visit our blog and YouTube channel for more details.