The H1B visa is the most popular US work visa obtained by individuals who are qualified to work in a specialty occupation in the United State of America. Indians account for a majority of the beneficiaries of the H1B visa. Individuals applying for an H1B visa are required to pay the fees associated with it. If you are applying for an H1B visa in 2021-22, this post will help you understand all aspects of the H1B visa fees.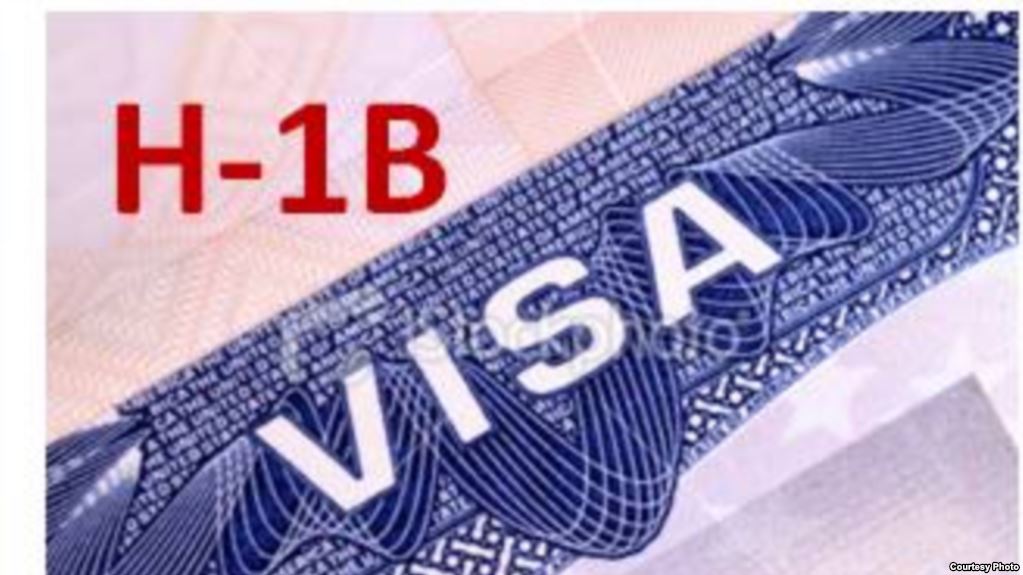 H1B visa fees for Indians
The H1B visa has several fees, such as registration fee, premium processing fee, Public Law 114-113 Fee, USCIS Anti-Fraud Fee, Attorney Fee, etc. As an applicant, it is essential that you know these types of fees, who is responsible for them and how they should be paid to avoid simple errors that can result in the rejection or denial of your registration or petition.
How much does it cost to apply for H1B visa?
The H1B visa cost can range from $1,720 to $6,470, even more depending on attorney fees, optional fees and employer criteria. Listed below are the different types of H1B visa fees and who is responsible for them:
Fee type
Amount
To be paid by
Registration fee
$10
Employer
Visa application processing fee
$460
Employer
Public Law 114-113 fee
$4000
Employer
USCIS Fraud prevention and detection
$500
Employer
ACWIA-related fee
– $750 (less than 25 employees)
– $1500 (more than 25 employees)
Employer
Premium processing service fee
$2500
Employer or employee
Attorney fee
Variable
Employer
US H1B visa fees
H1B visa fee types
Registration fee: $10
Standard (Basic Filing) fee: The standaard H-1B filing fee for the I-129 petition is $460. The fee is also applicable to H1B transfer costs, refiling, amendments, and renewals. This H1B fee becomes due when you file an I-129 petition.
American Competitiveness and Workforce Improvement Act (ACWIA) training fee: For employers who have less than 25 full-time employees, the ACWIA training fee is $750. If the full-time employees are 26 or more, the ACWIA fee is $1500. Some non-profits organizations with affiliations to educational institutions, primary/ secondary educational institutions and governmental research organizations are exempt from this training fee.
There are certain conditions under which the ACWIA fee is waived for a petitioner as under:
If the employer is applying for a second or further extension in the stay permit for the worker so that the worker can continue his/ her employment with the same employer.
If the employer files a petition to make amendments to not make a request for an extension in the validity of the petition.
If the petition is filed for correcting an error made by USCIS.
USCIS Anti-Fraud Fee: This H1B visa fee is applicable to new H1B petitioners or workers who are changing employers. The fee is collected to help USCIS detect individuals who plan to use the H1B visa fraudulently. This fee is not required for extension with the same sponsoring employer.
Public Law 114-113 fee: This fee applies to petitioners (employers) with more than 50 employees – over half on H1B or L1 status. The additional fee for these petitioners is $4,000.
Optional fees: Employers or employees, depending on the situation, who want to expedite the H1B visa process can opt for the premium processing. This service is provided by the Department of Homeland Security and guarantees a 15-day processing time frame. You must complete form I-907 and pay the $2,500 fee to avail this facility. It is one of the optional visa fees. If family members apply to be H4 dependents of the applicant by filling out Form DS-160, they need to pay another optional fee.
H1B visa extension fees and transfer cost
For an H1B visa extension and transfer, you will be required to pay the filing fee for another I-129 petition and the optional premium processing fee. The Public Law and Anti-Fraud fees are only applicable once per beneficiary with the same sponsoring employer. The ACWIA fee is applicable for the first extension through the same employer and is not applicable for the second or subsequent extension. H1B visa transfer to a new employer incurs Public Law and Anti-Fraud fees. Another registration fee is not applicable.
As a result, the H1B extension fee will be only $460 for another I-129 petition. The H1B visa transfer cost ranges from $1,710 to $6,460, depending on the ACWIA fee and Public Law fee.
Who pays for fees?
All H1B visa fees must be paid by employers. The beneficiary can pay for premium processing fees (optional) and fees for going through consular processing.
Employer responsible for
Registration fee
Public law fee
Basic filing fee
USCIS anti-fraud fee
ACWIA fee ($750 – $1500 depending on the company size)
Employer/ Employee responsible for
Premium processing fee (optional)
Also Read: Visa Status: Check Visa Status with Passport Number
NRI employees living in the US may have several India related queries. To ask any questions related to the rights of NRIs, PIOs, and OCIs, you can download SBNRI App from the Google Play Store or App Store. You can also use the SBNRI app for investment in stock market/ mutual funds, NRI account opening, tax filing, etc. To ask any questions, click on the button below. Also, visit our blog and YouTube channel for more details.