Non-Resident Indians or NRIs can now use Bharat Bill Payment System to pay utility bills, such as electricity, gas, water, telecom, etc. bills and education fees for their relatives living in India. As per a Reserve Bank of India circular, Bharat Bill Payment System can accept cross-border inward payments.
This step taken by the Reserve Bank of India will enable NRIs who don't have access to bill collector platforms in India or may not have an NRE account to undertake utility bill payments in India. NRIs can directly pay utility bills, municipal tax and insurance-related payments without remitting money to a resident Indian bank account. The Reserve Bank of India will introduce necessary guidelines on this shortly.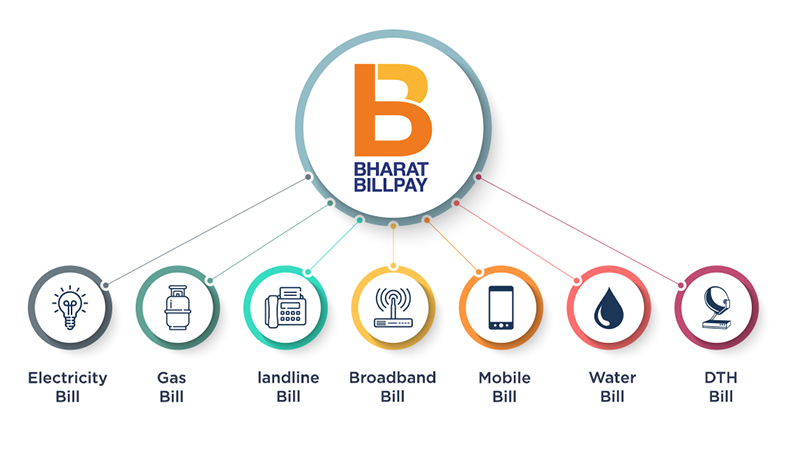 RBI Deputy Governor, T Rabi Sankar said "This is essentially a measure of convenience for NRIs and for their relatives staying here. The whole idea is that they will be able to pay any bill – insurance, electricity, and other utilities – through a system and interface that will be provided by exchange houses or banks."
Bharat Bill Payment System (BBPS) is an interoperable platform offering accessible bill payment services to customers in India. Owned by the NPCI (National Payment Corporation of India), BBPS simplifies the payment of bills and improves the security and speed of payments. More than 20,000 billers are registered on the system and over 80 million transactions are processed every month.
Bharat Bill Payment System extends a whole host of bill collection categories, including electricity, water, gas, and telecom bill payments, as well as, repetitive payments like credit card, insurance premium, school fees, mutual fund, local taxes, housing society payments, etc. at one single window.
As per the statement released by the RBI, foreign inward remittance received under the Rupee Drawing Arrangement (RDA) to be transferred to the KYC compliant bank account of the biller (beneficiary) via BBPS.
Currently, only electronic modes, such as NEFT and IMPS, are used to transfer foreign inward remittances received under Rupee Drawing Arrangement to the KYC compliant beneficiary bank accounts. 
The objective behind this is to ease payment for many individuals, especially senior citizens who struggle to make their payments and whose children are abroad, instead of targeting more inward remittance.
NRIs can get preferential rates on currency conversion and a host of benefits when remitting from overseas to India, or other way around. At SBNRI, we keep an eye on the exchange rate on a regular basis to help NRIs with their remittances and investment. You can download SBNRI App to connect with our experts. They will help you evaluate the optimal time for remitting money to India from Australia.
You can also click on the button below to ask any questions. Visit our blog and YouTube Channel for more details.