The 4-in-1 NRI investment account offers NRIs (Non-Resident Indians) a powerful solution for a hassle-free stock market investment. In this blog, we will explore the concept of a 4-in-1 investment account specifically tailored for NRIs. 
Schedule a call with an NRI investment expert to get complete help regarding investment in India.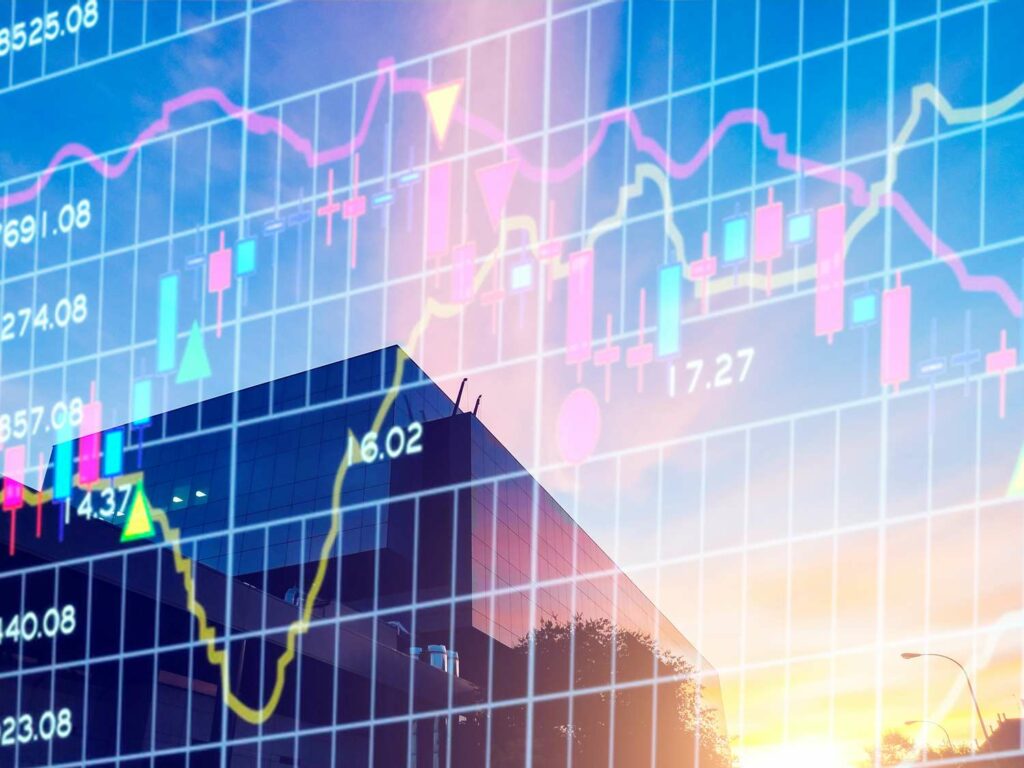 What is a 4-in-1 NRI Investment Account?
A 4-in-1 NRI account comprises a PIS Bank account, Non-PIS bank account, NRI demat account, and trading account, providing NRIs with a convenient and streamlined approach to invest in the Indian stock market. Within this account, NRIs have the opportunity to invest in a wide range of financial instruments, including stocks, bonds, NCDs, IPOs, and ETFs. Moreover, NRIs can trade in equity and currency derivatives, both on a repatriation and non-repatriation basis.
Composition of 4-in-1 NRI Investment Account
Given below are the NRI bank accounts in 4-in-1 NRI investment account:
PIS NRE account or PIS NRO account for investment on repatriation basis
Non-PIS NRO account for investment on non-repatriation basis
NRI Demat account
NRI Trading account
Let us discuss in detail about the accounts in the 4-in-1 NRI investment account.
About the Accounts in 4-in-1 Investment Account in India
PIS NRE Bank Account
An NRE PIS account is a combination of an NRE savings bank account and the PIS permission granted by the RBI (Reserve Bank of India). This account empowers NRIs to engage in stock market trading in India on a repatriation basis. The NRE PIS bank account is mandatory for NRIs seeking to trade or invest in Indian stocks using their foreign-earned income.
Features of NRE PIS Bank Account
Leading banks such as SBI, ICICI, HDFC, Axis Bank, and Yes Bank provide NRE PIS account services.
With an NRE PIS account, NRIs can engage in stock market trading in India using their overseas earnings.
The bank reports all transactions conducted through an NRE PIS account to the Reserve Bank of India.
To commence trading, it is necessary to transfer funds to the NRE PIS account.
NRIs have the option to authorise a resident Power of Attorney (POA) holder to manage this account.
Note: If NRIs wish to repatriate their principal investments and profits to their overseas account, they will require an NRE PIS Account. But if NRIs do not wish to repatriate the profit arising from investment to their foreign account, they can also open a Non-Resident Ordinary PIS Account.
Non- PIS NRO Bank Account
NRIs who wish to invest their earnings from India in Indian stock markets can opt for an NRO Non-PIS account. This type of account is considered the most convenient option for NRI investments in India and complies with the regulations applicable to resident accounts. It is the sole account that permits NRIs to engage in intraday trading and F&O trading activities.
Features of Non- PIS NRO Bank Account
NRIs can trade or invest using this account without acquiring a PIS permission letter, and the transactions conducted through this account are not reported to the RBI.
Banks do not levy any reporting or additional charges.
The trading process for this account follows the similar approach as that of a standard resident account.
There are no restrictions on NRI investments through the NRO Non-PIS route.
NRI Demat Account
An NRI Demat account serves as an online repository for storing financial securities electronically. This type of account is assigned a unique sixteen-digit number and is managed by depository institutions such as NSDL and CDSL in India. NRIs are required to have a Demat account if they intend to invest in shares, bonds, IPOs, and various other asset classes.
Benefits of NRI Demat Account
NRIs can enjoy the convenience of seamless investment in the Indian stock market from anywhere in the world.
NRIs' transactions are quickly recorded in their demat accounts, eliminating the necessity for tedious physical documentation procedures.
The NRI demat account ensures swift and efficient transactions while mitigating risks associated with forgery, loss of physical documents, delayed delivery, and other potential issues.
The NRI demat account allows the holding of a single share, offering flexibility in investment choices.
NRIs have the opportunity to invest in a diverse range of financial instruments including shares, convertible debentures, ETFs, mutual funds, and more.
NRI Trading Account
The NRI trading account is essential for the purchase and sale of securities. During online trading, the trading application verifies the availability of funds in the NRI bank account and shares in the Demat account before executing the trade on the exchange.
Benefits of NRI Trading Account
NRIs can explore investment opportunities in India through an NRI trading account. They can invest in mutual funds, stocks, equities, bonds, and more.
NRIs can retain their foreign earnings in their original currency by having an offline or online trading account. There is no requirement to convert foreign earnings into INR, allowing NRIs to avoid the impact of foreign currency exchange rate fluctuations.
NRIs can conveniently manage their investments from anywhere in the world through online trading platforms. They can monitor market trends, place orders, and track their portfolio's performance at their convenience.
Major banks offer NRI trading accounts such as HDFC trading account, SBI NRI trading account, etc.
Benefits of 4-in-1 Account for NRIs
The integrated 4-in-1 account offers NRI investors a convenient investment experience.
The investment process is entirely online, streamlined with a single user ID.
A wide range of investment options is available, including shares, ETFs, debentures, mutual funds, F&O, and more.
Having a consolidated account reduces the burden of managing multiple accounts.
It saves time by streamlining investment-related tasks and minimises transaction costs associated with transferring funds between different accounts.
Many 4-in-1 accounts can be managed online through mobile apps, enabling NRIs to conveniently access and manage their accounts anytime, anywhere.
How to Open a 4-in-1 NRI Account?
Opening a 4-in-1 account is a straightforward process:
Visit the website of the bank or a third-party provider that offers the 4-in-1 account facility.
Provide your details and download the application form from the respective platform.
Complete the form by filling in the required information and sign it.
Attach the necessary documents as mentioned in the application form.
Send the completed application form along with the supporting documents to the designated address provided by the bank or third-party provider.
Once the application is processed, the bank will provide you with the account details, including your user ID, password, and any other necessary login credentials.
With the provided login credentials, you can access the 4-in-1 NRI investment account.
It's important to note that specific instructions and requirements may vary depending on the chosen provider. Therefore, it is advisable to visit their website or contact their customer service for precise guidelines and any additional information needed.
Documents Required to Open a 4-in-1 Account
Given below are the documents required for 4-in-1 investment account for NRIs:
Copy of a valid passport, including pages showing your name, address, date of birth, date and place of issue, expiry date, photograph, address, and signature.
Proof of NRI status, which can be provided by submitting a valid copy of your Employment/Residence Visa or Work/Residence Permit.
A copy of your Indian PAN card.
Proof of your overseas and Indian address.
A recent passport-size colour photograph.
Contact SBNRI
Living away from India, it is not easy for NRIs to open a NRI Trading account or Demat account and make the right decision about investment in India. At SBNRI, we understand that there are many obstacles faced by NRIs while investing in India. You can download SBNRI App to connect with our experts and get end-to-end assistance related to an NRI investment.
You can also click on the button below to ask any questions. Visit our blog and YouTube Channel for more details.
FAQs
Can NRIs invest in the Indian stock market?
NRIs have the opportunity to directly invest in the Indian stock market through the RBI's Portfolio Investment Scheme (PIS). To participate in the Indian stock market, NRIs are required to have an NRE/NRO bank account, a Demat account, and a trading account. These three accounts are essential for NRIs to engage in stock market investments in India.
Can NRIs have two PIS accounts?
As per the guidelines set by the RBI, NRIs can obtain a single PIS approval from a designated bank. The PIS approval can be linked to either an NRE or NRO account, depending on the individual's repatriation needs. Therefore, NRIs are limited to having only one NRE PIS account and one NRO PIS account. However, it is important to note that for NRO transactions, PIS approval is not mandatory.