The turbulence in markets due to the back-to-back global calamities of Covid-19 pandemic and the Russia-Ukraine war has forced each country in the world to rethink its economic policy. Last week, State Bank India proposed that RBI should make conscious efforts to make Indian Rupee (INR) international currency. The Reserve Bank of India has announced a policy to allow international trade settlement in Indian Rupees to promote growth of global trade and to support the increasing interest of the global trading community in INR.
Also Read: UPI for overseas Indians for hassle-free and cheaper remittance
"In order to promote growth of global trade with emphasis on exports from India and to support the increasing interest of the global trading community in INR, it has been decided to put in place an additional arrangement for invoicing, payment, and settlement of exports/imports in INR," the RBI said in a statement.
The pressure on India's foreign exchange reserve and rupee's decline against the US dollar pushed the RBI to put in place a mechanism for international trade settlement in rupees. Moreover, US, EU and UK had imposed sanctions on major Russian banks from accessing the SWIFT (Society for Worldwide Interbank Financial Telecommunication), which has caused disruption to payments. This is a good opportunity for India to insist on export settlement in rupee.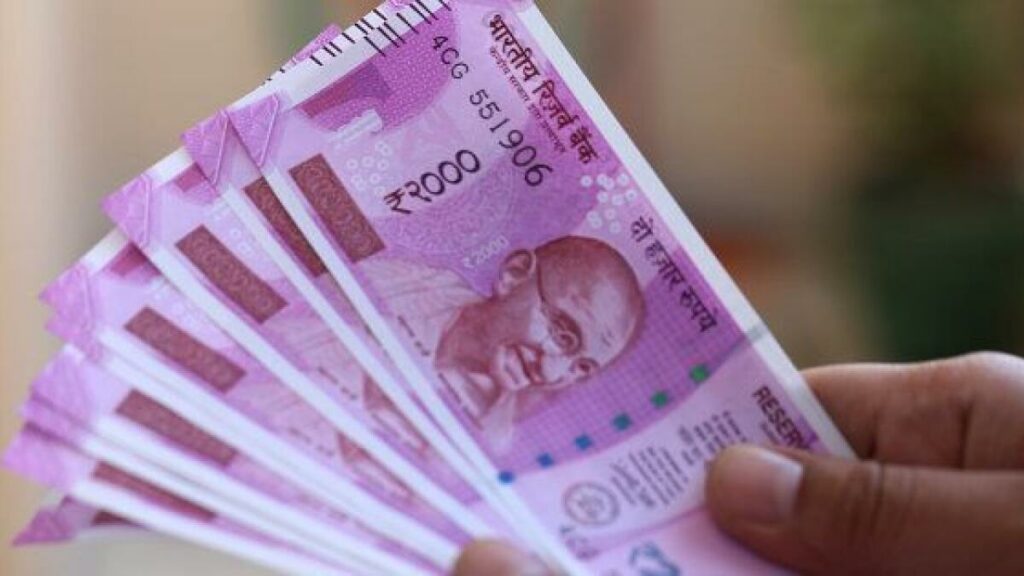 Rupee as International Currency: What does it mean?
A currency that is widely accepted across the world as a way of exchange for trade is generally termed as international currency.
The US dollar is the most traded currency in the world, followed by the Euro, Japanese yen and sterling.
Indian rupee was accepted in gulf countries, including UAE, Qatar, Kuwait and Oman in 1960.
In 1960, the Rupee was also used as a unit of account in India's payment agreements with eastern Europe. But these agreements were canceled in the mid-1960s.
What does international trade settlement in rupee mean?
The Reserve Bank of India has issued a set of guidelines for cross-border trade settlements in Indian rupee under the Foreign Exchange Management Act (FEMA), 1999.
1. Authorised dealers can open rupee Vostro accounts after prior approval from the RBI.
2. All exports and imports through this mechanism may be invoiced and paid in rupees.
3. Exchange rates between the currencies of both trading partner countries will be determined by supply and demand.
4. Trade transactions under this agreement must be settled in rupees.
Its significance for imports and exports
Indian traders importing goods or services under the arrangement need to make payments in rupees which must be transferred to a Vostro account of the correspondent bank of the partner country, against the invoices raised by the overseas seller or supplier.
Similarly, Indian traders exporting goods and services under this arrangement must receive the export proceeds in INR from the balance in a designated Vostro account of the correspondent bank from the partner country.
Rupee as international currency – challenges
The step to start the Vostro account to facilitate global trade transactions in rupee is an initiative by the RBI to make INR international currency in the long run while easing bilateral trade with Russia in the short run.
The rupee can be transformed into an international currency provided it is a stable currency to enable international trade. If rupee is used for international trade transactions by many countries around the world, it may reduce India's trade deficit and will be strengthened in the world market. Consequently, more countries may start adopting the rupee as their trade currency.
The objective of FEMA is to ease foreign trade and payments and promote the sustainable development and management of foreign exchange market. FEMA requires a great deal of compliance. SBNRI has a team of experts to help NRIs comply with FEMA for investment in India, tax filing, NRE account opening, etc. You can download SBNRI App from the Google Play Store or App Store to ask any questions related to investment in stock market/ mutual funds, NRI account opening online and tax filing in India. To ask any questions, click on the button below. Also visit our blog and YouTube channel for more details.