Axis Bank is one of the leading private sector banks in India that offers a wide range of banking and investment products and services to its NRI customers. Some of the popular Axis Bank NRI investment plans include Axis Bank 3-in-1 account, PIS account, mutual funds, etc. Let's understand them in more detail.
Schedule a call with an NRI investment expert to get complete help regarding investment in India.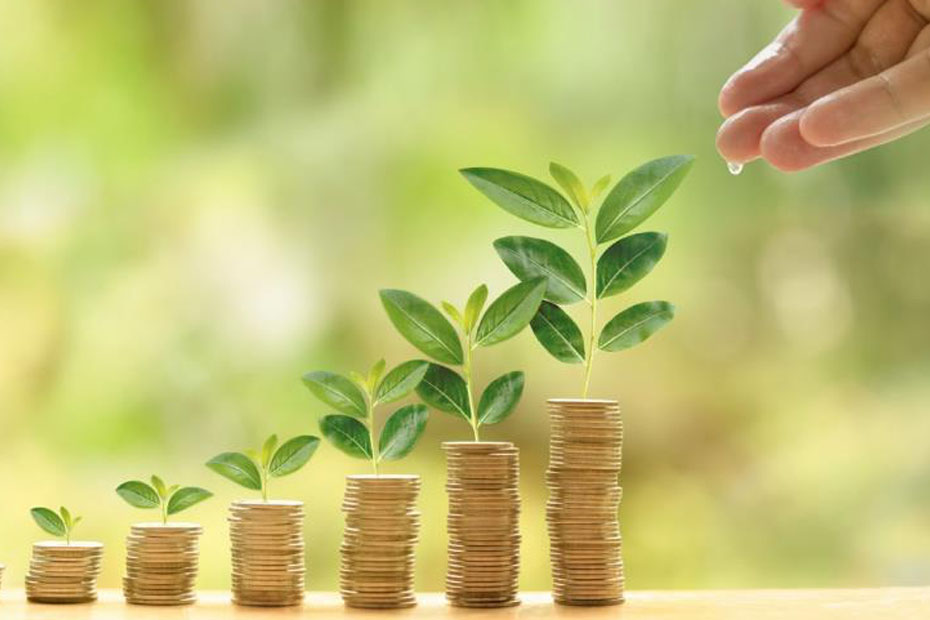 Axis Bank NRI Investment Plans for NRIs
There are a variety of Axis bank NRI investment plans to choose from, such as:
Axis Mutual Funds for NRIs
Its subsidiary Axis Asset Management Company Limited offers hundreds of Mutual Fund schemes for NRIs. These funds can be particularly helpful for NRIs in their long-term financial planning due to a range of features and benefits. By investing in Mutual Funds, NRIs can access a diverse range of benefits at a relatively low cost.
Benefits of Investing in Axis Bank Mutual Funds:
Given below are some of the benefits of investing in mutual funds with Axis Bank:
You will receive assistance from a dedicated and professional relationship manager.
Enjoy multiple benefits at an affordable cost.
You can choose to invest through Axis Bank branch or online.
Axis Bank provides a "One Page Portfolio Snapshot" report that can be accessed through its internet banking module.
Professional fund management that can lead to higher returns on your investment.
Enjoy effortless liquidity when investing in mutual funds.
Take advantage of tax benefits associated with your mutual fund investments.
Mutual fund schemes offer transparency and flexibility for investors.
You can select a scheme based on your risk tolerance, whether you prefer higher or lower risk-taking.
How can NRIs invest in Axis Asset Management Company Limited?
NRIs and OCIs can download the SBNRI app to invest in mutual funds from the country of their residence. They just need to complete few simple steps:
Complete your NRI KYC:
Type in basic details and attach the required documents, like:
Overseas address proof (Any one of the following: Water/electricity bill, postpaid mobile/internet bill, rent agreement, driving license, etc)
Passport (front and back both)
Passport size coloured photograph
Signature
Your KYC will be approved within 7 to 8 business days if all your details are correct.
After KYC, you need to share the given below details to complete onboarding process and start investing:
City and country of your birth
NRE/NRO bank account statement or a canceled cheque for the latest 3 months
Nominee details
Portfolio Investment Scheme (PIS) Account
The Portfolio Investment Scheme (PIS) account enables you to buy and sell shares and debentures of Indian companies on a recognized stock exchange either under repatriation or non-repatriation basis. Moreover, you can conveniently access this account online at any time. To know more about features and benefits of Axis Bank's PIS account, kindly refer to the detailed points mentioned below.
Benefits of Investing in Axis Bank Portfolio Investment Scheme:
Given below are some of the benefits of a PIS account with Axis Bank:
Enjoy seamless transactions.
Purchase, sell and repatriate investments on a recognized Indian stock exchange.
Enjoy reduced costs and compliance with RBI regulations.
Access your account 24/7 through Axis bank's secure iConnect and internet banking services.
Utilize the latest Enhanced Set-off feature at the portfolio level.
Authorize a friend or relative to operate your account on your behalf.
Remain compliant with relevant tax laws.
Eligibility for Investing in Axis Bank PIS Account
Only NRIs and OCIs can open a PIS account with Axis Bank. The following individuals are not eligible to open a PIS account with Axis Bank:
Residents who are traveling abroad for medical check-ups or health-related purposes.
Residents who are traveling abroad for a brief duration on an excursion or for business promotion.
People living in Bangladesh or Pakistan without prior approval from RBI.
Seafarers who are employed by Indian shipping companies.
Documents Required to Apply for a PIS Account at Axis Bank
Given below is the list of documents required by NRIs to apply for a PIS account at Axis Bank:
Valid copy of passport (it should include details such as name, address, date of birth, date, and place of issue, expiry date, photograph, address, signature, and observation page, if any)
NRI status proof. This can include documents such as valid Employment/Residence Visa copy or Work/Residence Permit.
Copy of Indian PAN card.
Overseas and Indian Address proof.
Recent passport size color photograph.
4-in-1 NRI Investment Account

Axis Bank provides the 4-in-1 Investment Account, which helps NRIs invest in multiple asset classes, such as equities, derivatives, IPOs, mutual funds, and ETFs, to NRIs. This investment scheme allows for seamless transfer of funds and investments, as well as online investing without the need to fill out forms or write cheques. Additionally, Axis Bank has made it possible to make investments through a phone call.
The 4 in 1 Investment Account comes with numerous features and benefits. Read further to know more.
Benefits of Axis Bank 4-in-1 Investment Account
Carry out transactions seamlessly with an integrated account.
Invest online from anywhere in the world.
Use your smartphone to trade in the stock market.
Choose from a wide range of products.
NRI Fixed Deposit Plus
If you are an NRI living abroad and searching for a suitable option to invest your savings, NRI Fixed Deposit Plus offered by Axis Bank could be a great choice.
Benefits of Axis Bank NRI Fixed Deposit Plus
Opt for various interest pay-out options
Select the preferred method for interest calculation
Invest without any upper limit restriction
Enjoy tax-free interest
Eligibility Criteria
Indian citizens residing abroad can apply for a PIS account if they are:
employed, studying, conducting business, or engaged in a profession outside India.
working for a UN organization or have been officially deputed abroad by the Government of India or public sector undertakings.
Indian mariners or employed with registered foreign airlines, and so on.
PIO (Person of Indian Origin) and OCI (Overseas Citizens of India) can apply for a PIS account if they:
hold a foreign passport, except Pakistani and Bangladeshi passports.
have held an Indian passport at any point in time.
are spouses of Indian citizens or PIOs.
have parents or grandparents who are considered Indian citizens under the Indian Constitution or the Indian Citizenship Act, 1955.
Documents Required to Invest in NRI Fixed Deposit Plus
Given below are mandatory documents required for Axis Bank NRI FIxed Deposit Plus:
Copy of Valid Indian Passport

Proof of NRI status

PIO /OCI status proof
Systematic Investment Plan
Systematic Investment Plan (SIP) is a method where you can make regular investments of a fixed amount into a mutual fund. This approach aids in accumulating a significant corpus over the long term of your investment.
Benefits of Investing in SIP for NRIs
Aids in building future wealth.
Easy on the pocket, as you can begin with as little as Rs 500.
Helps in goal planning.
Ensures convenience.
Benefits that Axis Bank Provides to NRIs
Axis Bank offers the following advantages to NRI investors if they invest in different plans offered by Axis Bank.
Multiple banking facilities to fulfill the banking needs of NRIs.
24/7 assistance to address your concerns.
24/7 access to your account via a mobile application and internet banking.
A dedicated relationship manager committed to assisting you with your banking requirements.
Multiple dining, shopping, and travel offers available on your debit card.
It has 10 international branches/representative offices worldwide.
How Can NRIs Invest in Plans provided by Axis Bank?
To invest with multiple plans offered by Axis bank, one needs to have an NRI account with Axis bank. Given below are the steps to apply for an NRI account at Axis bank.
Visit the official website of Axis Bank and open the NRI account page.
Once you open that page, there will be an NRI Account link in the page. As you click on that link, a New user Registration form will open.
Fill in the Axis Bank NRI account opening form with your details.
Get a print of the filled application form and sign in the relevant spaces.
Upload the application form with required documents.
The bank will verify the documents and arrange for document pick-up after the verification.
Through SBNRI
SBNRI is a business partner of Axis Bank. An NRI can apply for an NRE/ NRO account with Axis with SBNRI in a few simple steps.
Simply download the SBNRI App.
Log in using your Gmail or Apple ID.
Next, choose a bank from the options available and click on "Apply".
From here, SBNRI takes care of the entire process, including bank communication, documentation, account opening, and activation.
With SBNRI, opening an NRI account has never been easier. This one-stop platform for NRIs in India also provides assistance with banking, investment, taxation, real estate and more. Trust SBNRI to simplify your transition to India.
In Conclusion
In conclusion, Axis Bank's NRI investment plans are an excellent choice for NRIs who want to invest in India. With a range of investment options, dedicated services, and a strong presence in India and overseas, Axis Bank makes it easy for NRIs to invest in India. Whether you are looking for short-term or long-term investment options, Axis Bank has all solution to suit your needs.
Contact SBNRI
To ask any question related to NRI investment in India, you can schedule a call by clicking the button below or download SBNRI App from the Google Play Store or App Store. You can also use the SBNRI app for investment in stock market/ mutual funds, NPS, Fixed Deposit, Pre-IPO, Asset Finance, Commercial Real Estate, Indian Startups Funds, NRI account opening, etc. To ask any questions, click on the button below. Also, visit our blog and YouTube channel for more details.
FAQs
What are different types of bank accounts available for NRIs at Axis bank?
Axis bank provides 6 different types of bank accounts to NRIs: 
1. NRE Savings Account
2. NRO Savings Account
3. NRI Prime Savings Account 
4. Resident Foreign Currency Account 
5. NRE Salary Account
6. Mariner's Account
Can OCIs have an NRI account?
Yes, OCIs can also open NRI accounts. They can apply for different NRI accounts such as NRE, NRO and FCNR accounts.