SBI offers a host of NRI investment options, including NRI fixed deposits, mutual funds, portfolio investment services, equity trading, insurance, NPS, etc. As per your risk tolerance and financial goals, you can choose from SBI NRI investment plans. Let's explore different types of SBI investment plans for NRIs.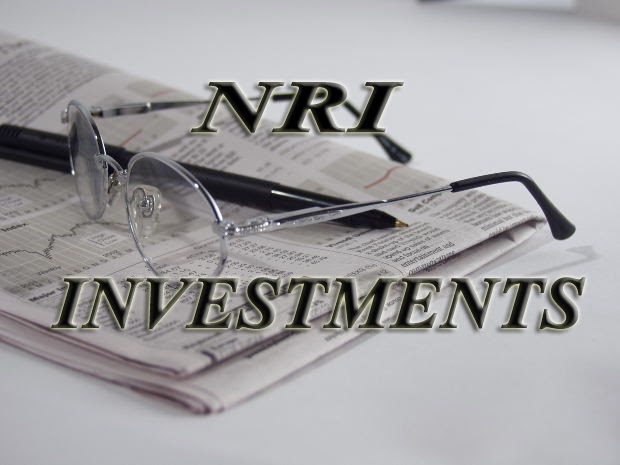 SBI NRI Investment Plans
Following are some of the safe and reliable investment options available for Non-Resident Indians:
SBI NRI Mutual Funds
SBI NRI Equity Trading
SBI Portfolio Investment Services
SBI Life Insurance
Schedule a call with NRI investment experts to invest in India or know more about the process.
SBI NRI Mutual Funds
NRIs can invest in SBI Mutual Fund schemes to diversify their portfolio and build capital over time. Some of the top SBI NRI mutual fund schemes are SBI Small Cap Fund, SBI Magnum Midcap Fund, SBI Contra Fund, Technology Fund, etc.
Listed below are some of the best SBI NRI Mutual fund schemes in 2023:
SBI Small Cap Fund
SBI Bluechip Fund
SBI Flexicap Fund
SBI Gold Fund
SBI Consumption Opportunities Fund
SBI NRI Mutual Fund Investment Requirements
NRE/ NRO bank account
Duly filled and attested KYC form
Identity proof
Address proof
Canceled cheque of the NRE/ NRO account
Note: Mutual fund investment is subject to market risks; real all scheme related documents carefully.
SBI NRI Equity Trading
NRIs can invest in equities, IPOs, and mutual funds through SBI 4-in-1 account consisting of:
SBI NRE PIS account
Trading account
SBI NRI Equity Trading Requirements
Photocopy of your PAN Card
Photocopy of your passport
Photocopy of your visa/ resident permit/ work permit/ PIO/OCI card
Latest bank statement for NRE/NRO accounts
Bank letter or canceled cheque
Indian address proof
Overseas address proof
Tax payment proof
Passport-size photographs
Letter of permission by RBI
SBI Portfolio Investment Services for NRIs
SBI portfolio investment Scheme (PIS) enables NRIs to trade in shares, debentures of Indian companies on the Indian Stock Market. Selected branches of State Bank of India offer portfolio investment services to NRIs. You can get permission from a branch to invest in the stock market, all transactions of sale and purchase will be routed through that branch. NRIs will also get the added convenience of holding and trading in shares online through SBI NRI Demat account.
Features of SBI NRE PIS Account
Permissible credits:
Inward remittances in NRE/ FCNR accounts
Credits from other NRE/ FCNR accounts
Sale proceeds of shares and convertible debentures acquired on repatriation basis under PIS and sold on stock exchange through registered broker
Dividend or income earned on investment under PIS
Permissible debits
Transfers of dividend or any other income earned
Amounts paid on account of purchase of shares and convertible debentures on repatriation basis on stock exchange under PIS
Any charges because of sale/ purchase of shares or convertible debentures under PIS
Requirements for SBI NRI Portfolio Investment Services
Filled SBI NRE account opening application form
Filled NRE PIS account opening application form
A duly filled Demat and Trading Account opening application form
SBI Life Insurance Plans
Non-Resident Indians can also buy SBI Life insurance plans for NRIs. For NRIs, SBI Life offers a wide range of life insurance plans to choose from, including savings, protection, child, investment and retirement plans. Investing in these insurance schemes enables NRIs to claim tax benefits.
SBI Life Insurance Plans for NRIs:
SBI Life NRI Savings Plans
SBI Life NRI Protection Plans
SBI Life NRI Child Plans
SBI Life NRI Investment Plans
SBI Life NRI Retirement Plans
Requirements for SBI Life Insurance
Filled proposal form
Income proof and age proof
Recent passport-size photograph
An initial deposit as per the plan of you chose
NRE bank account statement
Attested copy of your passport
Permanent Indian address proof
PAN Card/ Form 60
FATCA form for NRIs
PIO ( Person of Indian Origin)/OCI (Overseas Citizen of India) for PIO/ OCI
Medical tests as applicable
How to Invest in SBI NRI Investment Plans
Living away from India, NRIs may come across some hurdles, but with proper planning and guidelines they can benefit from India's future potential.
At SBNRI, we understand that there are many obstacles faced by NRIs while investing in India. You can download SBNRI App to connect with our experts to know about the best NRI investment plans that suit your requirements. You will get end-to-end assistance throughout the process.
You can also click on the button below to ask any questions. Visit our blog and YouTube Channel for more details.