NRI investment in India has increased significantly over the past decade. HDFC Bank along with its financial services intermediary and a subsidiary HDFC Securities offers many investment opportunities for global NRIs to generate wealth. NRIs can invest their foreign earnings as well income earned in India in any of the HDFC NRI investment plans.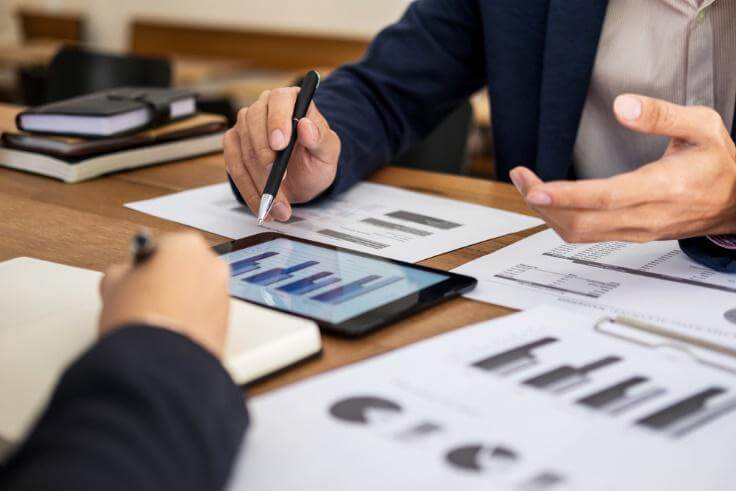 HDFC NRI Banking & Investment
The NRI investment in India is regulated by the Reserve Bank of India which requires investors and financial institutions to comply with statutory regulations and reporting. HDFC Bank is one of the leading private sector banks in India. The bank provides almost all solutions required for NRI investment in India.
First of all, you can open an HDFC Bank NRE or NRO savings account to deposit your income sourced abroad or in India. To invest in the capital market in India, your NRI funds must be routed through the RBI-approved Portfolio Investment Scheme (PIS). In other words, you need to have a PIS-enabled NRE account to trade in the equity market in India.
Schedule a call with NRI investment experts to invest in India or know more about the process.
HDFC 3-in-1 Account for NRI Investment in India
HDFC Securities NRI trading account or HDFC 3-in-1 account is a combination of an NRI bank account, Demat account and trading account. It enables Non-Resident Indians to trade in the Indian capital market.
Here are the benefits of HDFC Securities 3-in-1 account for NRIs:
HDFC Securities is a subsidiary of HDFC Bank, a premium private sector Indian bank.
Helps in statutory compliance and reporting of your share trading transactions to the RBI on your behalf.
You can get AMO and GRC order facilities.
End-to-end assistance from relationship managers.
Securities held in HDFC NRI Demat account allows NRIs to get a loan against them.
HDFC Investment Plans for NRI
Some of the HDFC NRI investment plans are described below. Some plans require RBI-approved PIS permission while others don't. You can channel your investment based on your risk tolerance and financial goals.
Direct Equity
NRIs can trade in the stock market in India through an intermediary like HDFC Securities. Equity investment is the best option for capital appreciation opportunities. NRI can invest in stocks on a repatriable basis through a PIS account using their foreign funds. Alternatively, they can use their Indian funds in an NRO account to invest in stocks in India.
NRI investors can only route all their transactions through the registered stock exchanges, secondary markets and registered brokers.
HDFC Mutual Funds for NRIs
With HDFC Mutual Funds for NRIs, you can enjoy the benefits of diversification, liquidity, professional advisory services, etc. NRIs and OCIs can invest in different types of mutual funds, such as growth funds, retirement funds, etc. to achieve their financial goals, save tax, etc.
However, there are different rules for mutual funds for NRIs from USA and Canada.  
Note: A Demat account is not mandatory for NRIs to invest in mutual funds in India. NRIs can download SBNRI App to choose from 3000+ mutual fund schemes in India or to ask any questions related to mutual fund investment.
Equities and Derivatives
NRIs can open a 4-in-1 account (Linked Savings + Demat + PIS + Trading account) to seamlessly trade and invest in Indian equities. HDFC Securities has been rated A1+ by ICRA. With HDFC Securities, you can trade in an array of financial products, including equity and IPOs. NRI investors can enjoy the convenience of applying for IPOs with just a few clicks or a phone call.
Initial Public Offering (IPO)
HDFC Securities provides the important inputs about IPO investment based on its research to guide NRIs to reap the rich benefits of investing in IPOs.
Convertible bonds are relatively safe investment options that guarantee returns till maturity. NRIs can invest in selected convertible bonds to own company stocks after the maturity period.
Note: It is available only to NRIs residing in jurisdictions permitting Investment in and Trading of Indian Securities on Indian Stock Exchanges.
NRI PIS (Portfolio Investment Scheme)
HDFC Bank is an Authorised Dealer (AD) to issue permission for Portfolio Investment Scheme (PIS) and offers the facility of NREPIS account and NRO securities account for NRIs who wish to trade in shares/ convertible debentures of an Indian company through a registered broker on a recognized stock exchange in India.
You can trade on recognized Indian stock exchanges under the PIS through designated branches of HDFC Bank from any part of the world. The following branches of HDFC Bank have been authorized by the RBI to issue permission for Portfolio Investment Scheme:
Tulsiani Branch-Mumbai
ITC-Chennai
Ashram Road-Ahmedabad
M G Road-Bangalore
Ravipuram-Cochin
Lakdikapul-Hyderabad
Stephen House-Kolkata
Calicut
Bhandarkar Road – Pune
Banjara Hills
K G Marg-Delhi
Offshore Investment
HDFC Bank has partnered with best-in-class Indian and Global Asset Management Companies or B2B WealthTech platforms like All Funds International, which connects fund houses and distributors to offer a variety of funds to choose from including equity, fixed income bonds and commodities. With HDFC Bank, NRIs can invest in multi currency offshore bonds, mutual funds, structured product and life settlement funds across different geographies. You can get access to these funds through HDFC Bahrain branch. The bank offers diversified range of investment products with its global partners like:
Franklin Templeton
Goldman Sachs
Nippon Life India Asset Management (Singapore) Pte. Ltd.
Kotak Mahindra UK Ltd
Varanium Asset Manager
Silverdale Capital Pte. Ltd.
Documents Required to Open HDFC PIS-Enabled Account
As mentioned above, NRIs need to open a PIS-enabled NRE account to invest in India. The account enables you to trade in the capital market in India. You need to submit the following documents to open HDFC PIS-Enabled Account:
PIS account opening form
RPI form duly filled and signed
PIS application form
PIS tariff sheet
Demat holding statement
HDFC NRI Investment Customer Care Help Line
NRI investors can reach out to HDFC NRI investment customer care on +91 22 28346685 or via email on [email protected]
Living away from India, NRIs may come across some hurdles, but with proper planning and guidelines they can benefit from India's future potential. At SBNRI, we understand that there are many obstacles faced by NRIs while investing in India. You can download SBNRI App to connect with our experts to know about the best NRI investment plans that suit your requirements. You will get end-to-end assistance throughout the process.
You can also click on the button below to ask any questions. Visit our blog and YouTube Channel for more details.
FAQs
Is PIS permission mandatory for an NRI to purchase shares in primary market (IPOs)?
No. An NRI can purchase shares in the primary market on a repatriable basis through a regular NRE savings account or through inward remittance. To purchase shares in the primary market on a non-repatriable basis, the application money can be paid through regular NRE/ NRO savings account or inward remittance. 
Do NRIs need PIS permission to sell shares purchased in the primary market on a repatriable/ non-repatriable basis?
No. PIS permission is not required. 
Is PIS permission mandatory to sell shares allotted as rights/ bonus basis, on the shares which were originally purchased in the primary market?
No. Not required. 
Can NRIs receive shares in inheritance?
Yes, they can without obtaining RBI permission. However, the shares will be held on a non-repatriable basis. 
What happens to my shares purchased in the primary or secondary market when I become a Non-Resident?
The shares purchased in the primary/ secondary market as a resident are held on a non-repatriable basis. Once your status changes to an NRI, these shares can be transferred to your NRO Demat account. You can sell them in the secondary market without PIS permission and the sale proceeds can be credited to your NRO savings account after the payment of capital gain taxes.