What is the full form of LIC?
Life Insurance Corporation of India is the full form of LIC. Established in 1965 under LIC Act 1956, LIC is a government-owned insurance and investment corporation. Headquartered in Mumbai, India, LIC operates through its 8 zonal offices, 113 divisional offices and 2048 branch offices to provide people from all classes insurance and adequate financial coverage.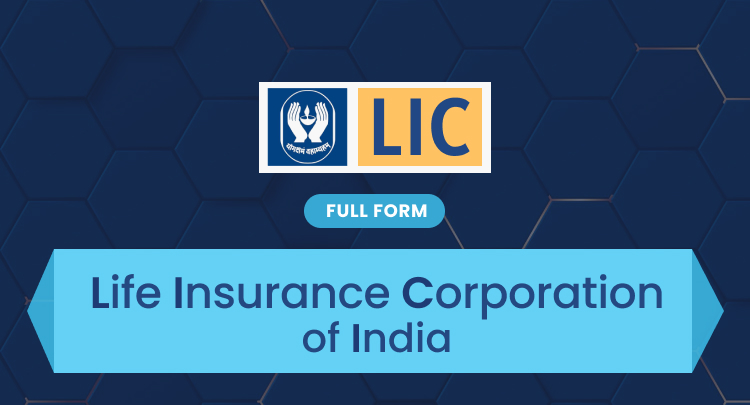 Also Read: NRI Life Insurance Policy: Which one to opt? | NRI Health Insurance: The Ultimate Guide 2021
Key objectives of LIC
Life Insurance Corporation of India operates in India with the following objectives:
Make life insurance widely available, especially in the rural areas and to the socially and economically backward classes and provide them adequate financial cover against death at a reasonable cost.
Parking the funds to the best advantage of the investors as well as the community as a whole while keeping in mind national priorities and obligations of attractive return.
Run business with the utmost economy while being fully aware that the money belongs to the policyholders.
Act as trustees of the policyholders in their personal and collective capacities.
Cater to the various life insurance needs of the people, arising from the changing social and economic environment.
Encourage employees of the corporation to work in the interest of the insured public by providing efficient service with courtesy.
Products offered by LIC
LIC offers a wide range of insurance products as under:
Insurance plan
Pension plan
Unit linked plans
Micro insurance plans
Health plans
Withdrawn plans
Also Read: ESI Full Form | SEBI Full Form
There are several BFSI (Banking, Financial Services and Insurance) abbreviations and acronyms used in daily life. If you have difficulty in comprehending these terms, we at SBNRI, are here to help you out. You can get in touch with our expert directly on WhatsApp using the button below to resolve your doubts and queries. Also visit our blog and YouTube Channel for more details.