Life insurance is important for everyone to provide their family with financial stability and protection in case of unfortunate events. Living far away from their families, Non-Resident Indians (NRIs) should essentially buy a life insurance policy to safeguard their dependents at many stages in life in their absence. There are several low-cost life insurance policies for NRIs. Here is why NRIs need life insurance in India and other important details about NRI life insurance policy.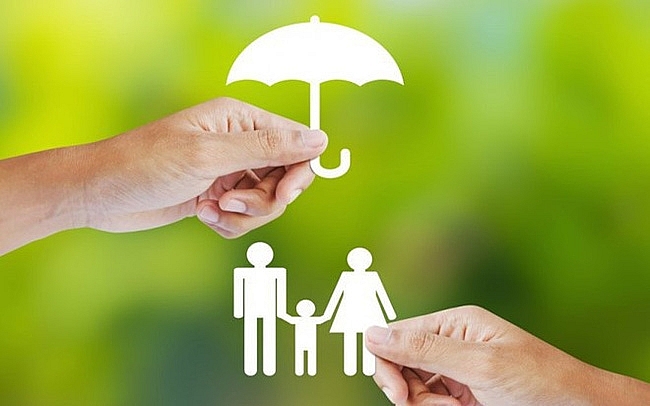 Also Read: SBI Life Insurance for NRIs: Features & Benefits
Why NRIs need life insurance
An ideal life insurance policy for NRIs whose loved ones including parents, spouse and children live in India should cover the following requirements:
Regular guaranteed income for dependents
Growth in your and your spouse's wealth
Income to cover children's education
If you are thinking of buying a policy, you need to understand the benefits different policies provide to you, given your life situation. Before making your choice, don't forget to compare different life insurance policies for NRIs offered by Indian insurance companies.
For example, life insurance is often complemented by a child plan for the uninterrupted education of your children. The dependents get the lump sum in case of the unfortunate death of the policy holder and the insurance company will pay the future premiums of the policy on behalf of the policy holder. For example, ICICI Life Insurance provides a Pru Smart Life Plan for your kids.
What is the right time to buy insurance?
The right time to purchase a life insurance plan is when you have a steady source of income and dependents who would get the benefits of the policy in case of your demise. However, if you buy the policy late in life, age and diseases will make your policy more expensive. A life insurance policy has to cover a person till he/she turns 65. A short-term policy may not cover the risky years of a policyholder. 
Should NRIs get insurance in India?
This question is in every NRI's mind whether he/she should get insurance in India or in the country of residence? While making a choice, you should keep the following points in mind.
Overall cost of the insurance varies from country to country. Whether you will get insurance at a cheaper cost in your country of residence than in India depends on the insurance company.
Whether as a result of death or maturity, income earned from life insurance is tax free in India. The law may not be the same in other countries. For example, in the US, the principal is tax free but interest earned is taxable.
Everything from the cost of the insurance, age, general health, occupational hazard, etc. are the same for NRIs as resident Indians.
Also Read: Term Insurance for NRIs in India: Features & Benefits
NRI life insurance policy: Mode of payment
All NRIs (Non-Resident Indians) and Persons of Indian Origin (PIOs) can get a life insurance policy in India. They can apply for insurance from outside India. Hence they may have to pay additional costs in that case, for example the cost of a medical test and sending the report to the insurance company. However, this type of expense is not considered in the policy. You can pay the premiums through:
Remittance in a foreign currency 
NRE/ FCNR bank account (for foreign currency denominated policies offered to NRIs)
Or NRO bank account (for INR-denominated policies offered to NRIs)
If insurance premiums are paid in a foreign currency through an NRE/ FCNR account, the proceeds will be fully repatriable, but if the premium is paid from an NRO account, it will be considered Indian income and is not fully repatriable.
Living away from India, it is not easy for NRIs to make a decision related to life insurance. At SBNRI, we understand that there are many obstructions faced by NRIs while trying to buy life insurance in India. You can download SBNRI App to connect with our experts and get end-to-end assistance related to an NRI life insurance policy.
You can also click on the button below to ask any questions. Visit our blog and YouTube Channel for more details.
FAQs
Can an NRI take LIC policy?
Yes, Non-Resident Indians and Persons of Indian Origin (as defined by FEMA) are allowed to get life insurance in India. Hence, all NRIs and PIOs can take a life insurance policy in India. 
Do NRI accounts need to pay tax?
Interest earned on NRE and FCNR is not subject to tax in India. However, interest earned in the NRO account is fully taxable. 
Is life insurance only for accidental death?
Apart from accidental death, here are other reasons to buy NRI life insurance policy:
– Wealth creation
– Tax savings 
– Financial planning for different life stages
What factors influence your life insurance premiums?
The amount of premium payable depends upon the following factors:
– Age of the applicant
– Gender
– Medical examination
– Family history
– Use of tobacco