A large number of NRIs and OCIs living in the US can sponsor their parents, spouse, relatives and friends in India to visit the United States. The sponsor has to submit certain documents to invite their parents or relatives to the United States. Here are the US visitor visa sponsor documents: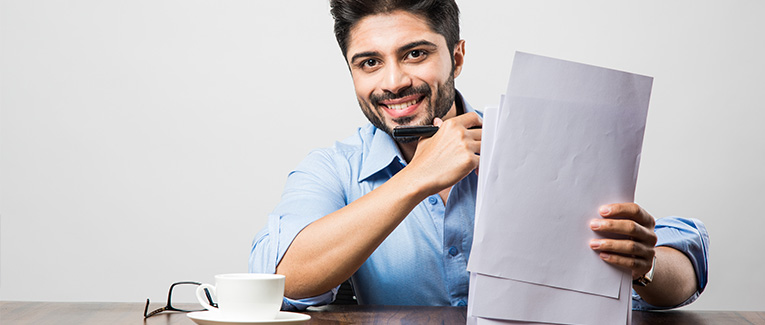 US visitor visa sponsor documents
Here is the checklist of US visitor visa sponsor documents:
Letter of invitation addressed to visa applicants
Letter to US consulate, requesting to grant a visitor visa to the person you are sponsoring.
Financial documents
Below are the financial documents required to demonstrate your financial position as a sponsor:
Bank statements: Bank statements for the last two months.
Bank account verification letter as evidence of your bank account and bank balance.
1 or 2 recent pay stub copies.
Copy of recent income tax returns or last few W2 forms.
Copy of your personal tax return for self-employed or business owners.
Documents of residency status in USA
Copy of passport
If the sponsor is employed in USA, letter of employment
If the visa has expired and you have applied for renewal, a photocopy of the renewed petition
In the case of a green card holder, a copy of green card front and back.
In case of a US citizen: Copy of certificate of citizenship
If parents are visiting their children in the USA, sponsoring children must submit the following documents:
Birth certificate of the sponsoring child
If the birth certificate is not readily available, get an affidavit
Copy of passport of the sponsoring child
Note: If you are sponsoring your in-laws, your spouse will have to submit her/his birth certificate and passport copies.
H1B visa holders of Indian origin may have several India-related queries. To get tailor-made answers/ solutions, you can download SBNRI App from the Google Play Store or App Store. You can also use the SBNRI app for investment in stock market/ mutual funds, NRI account opening, tax filing, etc. To ask any questions, click on the button below. Also, visit our blog and YouTube channel for more details.
FAQs
Where should I send US visitor visa documents as a sponsor? Or do I have to carry the document to the consulate at the time of interview? 
A sponsor should send the documents to the applicant and the applicant will carry those documents to the consulate for the interview.
Is a separate I-134 Form required for each visitor?
If you are sponsoring your parents or in-laws, you don't need to send a separate I-134 Form. One form is enough and the same form will have space to provide details.   
What is the minimum balance that I should have in my bank account as a US visitor visa sponsor?
There is no predefined limit or set of rules for a minimum balance requirement in your bank account. Your account balance should justify the overall cost involved to support the expenses related to the trip of your dependents. Any amount over $5k to $10k is believed to be sufficient.