The importance and intricacies of H1B visa policies in the United States cannot be overstated. It is the state's most extensive foreign worker visa program and a critical pathway for high-skilled immigration. A long-running dispute has raged about how businesses use the H1B visa extension and how it impacts American workers. The debate centers on whether companies use the system to hire immigrants for lower salaries, displacing Americans from such positions.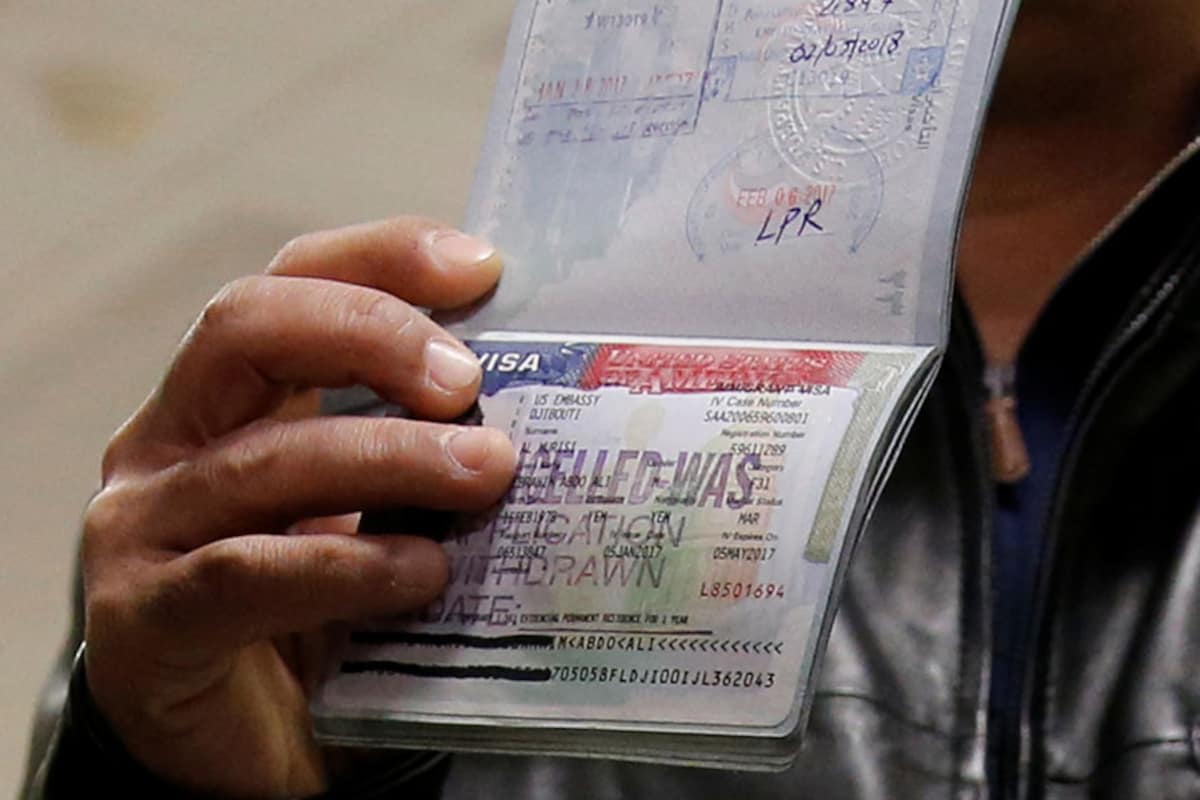 Also Read: Frequently Asked H1B Visa Interview Questions to Indians
However, it is critical for people that want to live and collaborate in America to recognize the debate's underlying elements: one level is based on outsourcing companies' heavy use of H1B visas. Another is based on whether the program increases companies' direct exposure to skill sets or merely helps them cut costs.
It enables businesses to hire foreign labor for specialized positions that can be difficult to fill. It has greatly assisted the computer industry and covered worker gaps in other sectors such as health care, research, and finance.
Below, we bring you a complete guide to understand H1B visa extension policies.
H1B Extension is a recent development in the respective area
The Federal Register published a final regulation on January 17, 2017, that significantly impacts several work permits, including the H1B. It affected visa holders attempting to file for an H1B extension while working towards lawful permanent residence status in particular (Green Card).
Your sponsored company must submit an I-140 petition when you apply for a job-based Green Card.
The laws required the I-140 to be filed 365 days before the 6-year assessment period expired before the final rule. The Federal Register has strategized that petition must be submitted at a minimum of 365 days before the start of your exemption period.
H1B visa extension requirements after 6 years
Certain H1B visa holders could be able to extend their H1B visa further than the 6-year limit in 1-year increments if their Labor Certification Application has been pending for more than 365 days. It can continue until the ongoing permanent residence case receives a final determination.
Unfortunately, this 7-year extension is only accessible to people seeking green cards under the employment-based classification; it is not applicable for people who have family-based petitions pending.
Another feature of the present law allows an H1B visa holder to extend their status beyond the sixth year if they have submitted an employment-based preferences petition but cannot modify the position to permanent residency due to a backlog in priority dates.
An H-4 spouse and progeny are eligible for work authorization and get an EAD if you have submitted an employment-based immigration petition (I-140) with the USCIS and approved but are waiting for your deadline to be current (Employment Authorization Document). It will enable employees to work for any employer in the United States without restriction.
Your H-4 visa holders will be eligible to extend their work permits if you have an authorized I-140. The EADs would be effective until their expiry date if you changed positions or your employer withdrew your I-140, but they will be unable to be extended unless you got another I-140 authorized by that time.
H1B renewal procedure
Extension requests are comparable to the H1B petition package. However, in an extension request packet, only one duplicate of each documentation is necessary. The demand for an extension can be made up to six months before the H1B license is set to expire.
Your employer will be required to file a Form I-129 on your account and submit it along with all required documentation. Along with the I-129, your employer must also resubmit Labor Condition Application (LCA) for extensions beyond the initial three-year period. Take into account that the prior rule allowing an employer to file an H1B application request while an LCA was ongoing is no longer in effect. When submitting an I-129 on an employee's account, your employer must first wait for the Department of Labor to authorize the LCA.
By law, timely filing of a request for an extension "locks in" the foreign national's legal standing and capacity to work for the sponsoring employer for 240 days after the H1B status expires.
H1B visa extension options
After three years, you can apply for an H1B extension in one of several ways:
Extension Of H1B status for one year
The international professional may request an H1B extension in one-year increments beyond the first six-year period. If the PERM petition or I-140 was filed within 365 days of the 6-year expiration date, it could happen.
Extension Of H1B status for three years
Suppose the applicant has an authorized I-140 application for the EB-1, EB-2, or EB-3 workforce green card categories and the immigration status number is unavailable. In that case, the foreign professional can petition for an H1B visa extension position for up to three years.
It is typically provided so that recipients do not have to return home while their priority dates are updated. Because some people have to wait more than a decade to obtain an EB-3 immigrant visa, this H1B extension could be highly beneficial.
Saving Time with H1B Extension Policies
Many H1B visa holders choose to travel abroad for long periods. One approach to get an H1B visa extension is to "recapture" that period spent overseas. If the foreign professional traveled internationally within the visa's validity, they might seek an H1B extension. The applicant must provide U.S. arrival and return dates, as well as copies of I-94s and relevant stamps.
H1B extension documents checklist
To apply for an H1B visa extension or renewal, a foreign professional must provide the following extension documents:
For Employees:
1: Original H1B visa and a copy of your passport (if any)
2: The USCIS has issued an approval notice for Form I-797. I-94
3: Form of arrival/departure with a date of departure that has not yet passed.
3: Your curriculum vitae or resume (CV)
5: One of the below can be used to demonstrate employment:
three previous paychecks
a letter requesting a leave
a statement from the employer
6: Bachelor's or master's degree from a university
7: Academic appraisal of a university transcript
8: Recommendation letters from previous employers
For Employers:
1: A copy of the employment offer letter, signed by both the company and the H1B employee, contains details such as salary, job title, and responsibilities.
2: Job description brochure or other marketing materials from the company
3: If available, a copy of the most existing fiscal statement, business model, or annual report.
4: If available, a copy of the Certificate of Association
Fees and Costs for H1B Extension
Your organization will be charged the same fees as they were for the original visa to receive your H1B visa renewal. These are some of them:
1: The cost of submitting a new I-129 petition is $460.
2: If applicable, the modified Public Law 114-113 charge is $4,000
3: The ACWIA charge is either $750 or $1,500, based on whether your company has more than 25 employees or not.
4: The fee for preventing and detecting fraud is $500.
5: Any additional charges, such as:
$1,440 for premium processing
Attorney fees
It's vital to remember that usually, all required payments are paid by your company. On the other hand, the premium processing cost can be paid by either you or your employer. Your employer must establish that you elected to invest the insurance processing fee in your benefit rather than for the employer's use in this circumstance.
When should an H1B extension be filed?
You should file for a renewal/extension of your H1B visa before your present status expires, just like any other U.S. visa. It must be completed six months before the visa's expiration date.
But it's never a wise option to apply for an extension till your H1B visa is ready to expire. If you have to use it after your visa has elapsed, you face the danger of having significant problems, which could affect your extension approval. If the visa has ended and you are now considered "out of status," you must provide proof of the following:
That you have kept your non-immigrant status legally:
The postponement was unavoidable or beyond your control.
The duration of the delay was reasonable, and that you will not have breached your H1B visa status.
The individuals are not being deported from the United States.
Final words
In the U.S. the H1B visa is a non-immigrant visa that allows employers to recruit graduates in specialist occupations. Because getting a non-immigrant visa requires less time than seeking a Green Card in the United States, the H1B visa is popular among companies that hire staff for long-term contracts in the country.
Also Read: Visa Status: Check Visa Status with Passport Number
NRI students employees living in the US may have several India related queries. To ask any questions related to the rights of NRIs, PIOs, and OCIs, you can download SBNRI App from the Google Play Store or App Store. You can also use the SBNRI app for investment in stock market/ mutual funds, NRI account opening, tax filing, etc. To ask any questions, click on the button below. Also, visit our blog and YouTube channel for more details.