Indian students can study in a US institution/ university with an F1 student visa to complete their academic program. However, if you need more time to complete your academic program than the date noted on item 5 on Form I-20, you can apply for an F1 visa renewal. For F1 visa renewal from India or another country, you need to get in touch with a US embassy or consulate in your country of residence and re-apply for the visa. In this article, you will learn about F1 visa renewal and also how to request an extended I-20 before your current I-20 expires by filing Form I-539 with the USCIS.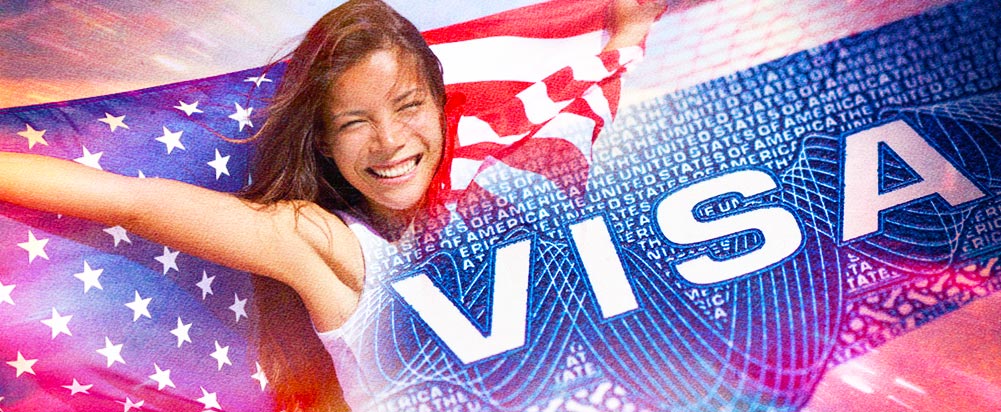 How to renew F1 visa
You need to follow the same steps to renewing your F1 visa as you did when you applied for the visa:
Fill in your visa application: Just like a new visa application, you have to fill in the visa Form DS-160 when you apply to renew your visa. Print the confirmation page.
Book an appointment at the embassy or consulate: Make an appointment at the US embassy or consulate for the F1 visa interview. Applicants who meet the exemption conditions may be eligible for a waiver of the F1 visa interview requirement.  
Collect the required documents: For F1 visa renewal, you need to submit the same documents that you initially submitted for your F1 student visa application.
Pay the visa renewal fee: Pay the F1 visa renewal fee before you attend your interview as you have to get the fee receipt.
Attend your visa interview: Interview is the final step of your F1 visa renewal. You need to attend the interview and if you meet the requirements, your visa will be renewed.
If you apply for your F1 visa renewal in India, you need to stay in India until your application is processed and not allowed to travel to the US. If you are in the US and your application for renewal is denied, you have to return to India.
F1 visa renewal requirements
Checklist of the documents required for the visa renewal is the same that was required for your initial F1 visa application along with some additional documents:
Original passport that is valid for at least 6 months after you plan to leave the US.
You need to upload your visa photo when you fill in the visa renewal application online.
Print the confirmation page of Form DS-160.
You must have your Form I-20 which you received from your education provider.
Supporting documents related to your study time in the US from your university:

Description of your study program.
Details of your research activities in the US.
Copies of your school transcripts and CV.
Letter of confirmation from the university.
Visa fee payment receipts.
Financial documents as evidence of the funding for your study program.
Clean chit stating that you have not been convicted in any type of criminal activity during your stay in the US.
Proof that you will return to your home country after the completion of the program.
F1 visa extension
If you need an F1 visa for a longer period of time due to valid academic or health reasons, you are required to apply for an F1 visa extension rather than a renewal. The process for extension is somewhat different than renewing your visa. You can extend your stay by completing an Optional Practical Training (OPT) program after you graduate.
An OPT is a work program that you can do when studying in the US on your student visa or after you finish your studies. However, if you want to extend your visa, you should do the program after the completion of your studies.
The OPT program allows F1 visa holders to work in the US for up to 12 months after or before graduation. There are two types of OPT programs – pre-completion OPT and post-completion OPT. Time spent during a pre-completion OPT will be reduced from the total 12 months and the remaining time will be available for post-completion OPT. If you want to apply for F1 visa extension beyond the length of your academic program, you should participate in a post-completion OPT program. 
With a post-completion OPT program, you can work part-time or full-time in a US company. In such a case, your employer may be able to sponsor you for an H1B visa. 
Eligibility requirements
You need to meet the following criteria to receive an F1 visa extension:
You obtained a nonimmigrant F1 visa to enter the US lawfully.
Your F1 visa status is still valid.
You have not been convicted of any kind of crime.
You have not violated any conditions mentioned in your F1 visa.
You have an Indian passport that is valid for the rest of your intended stay in the US.
As soon as you realize you need additional time to complete your program, speak to your designated school official (DSO) to help you determine your eligibility for an F1 visa extension. After that your DSO will verify that you have legally maintained your F1 student visa status so far and you need an extension out of academic or medical reasons, including:
Diagnosed medical illness.
Unplanned challenges cropped up during research.
Change of degree or research topic.
Needs for a longer stay in the US due to health or academic issues may have a higher chance of being approved for an extension, provided you have sufficient funds to support your stay financially during your extension period and enough time is left before the end date noted on your Form I-20.
However, if you are looking for an extension for other reasons, keep in mind that USCIS may not consider the following points as valid reasons:
Personal interests, such as extra classes to raise your GPA.
To retake a class due to an incomplete grade.
To take classes after an academic suspension.
Also Read: Visa Status: Check Visa Status with Passport Number
NRI students and employees living in the US may have several India-related queries. To ask any questions related to the rights of NRIs, PIOs, and OCIs, you can download SBNRI App from the Google Play Store or App Store. You can also use the SBNRI app for investment in stock market/ mutual funds, NRI account opening, tax filing, etc. To ask any questions, click on the button below. Also, visit our blog and YouTube channel for more details. 
FAQs
Can I get F1 visa renewal before my visa expires?
If your visa is going to expire when you are in another country than the US, then you can apply for F1 visa renewal before it expires to re-enter the United States. Usually, you need to wait for your visa to expire before you renew it. 
How long will my renewed F1 visa last?
A new F1 visa is usually issued for another year by US embassies or consulates. However, if you have to stay longer than this to finish your academic studies, you can apply for another renewal when your current visa expires. 
Is it important to apply for a visa extension?
F1 visa holders should apply for an extension as soon as they discover they need more time to complete their academic program. Ideally, you need to file the request for extension 45 days before your authorization period expires.

If you fail to obtain an extension to stay in the US beyond the listed end date on your Form I-20, you may be removed from the US and barred from entering the country in the future. Foreigners unlawfully living in the US for a continuous period of 180 days to less than one year will be barred from re-entering the US and individuals who overstay for one full year or more will face a ten-year bar against re-entering the country.