How to start investing for beginners: Investing is the act of setting a portion of your income aside, to invest in financial assets, such as stocks, mutual funds, ETFs, Pre-IPOs, property or commercial real estate, and many other investment options, with the expectation to earn profits and increase the value of the invested money. Investing in ace investor Warren Buffett's words is "the process of laying out money now in the expectation of receiving more money in the future."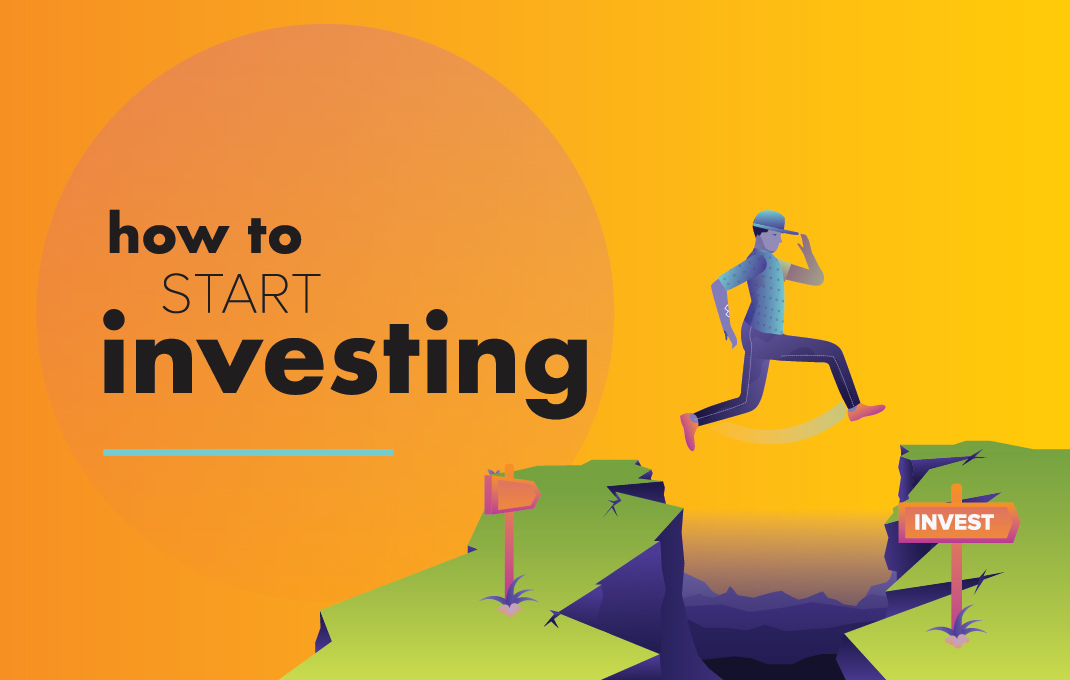 Not only resident Indians but Non-Resident Indians (NRIs) can also invest in various asset classes in India, such as NRI mutual funds, Pre-IPOs, stocks, commercial real estate and a lot more. For inexperienced investors, here is how to start investing for beginners.
Objectives of investing
Investing is meant to achieve an increase in value of your investment over a period of time to meet your financial goals in later years.
You should invest smartly to make sure that the value of your money appreciates over time.
Set aside a portion of your income for an investment purpose rather than investing money that is left over after all expenses.
Choose an asset class that ideally suits your financial goals and risk tolerance.
How to start investing for beginners?
In order to mitigate risks and maximize profits, here are the factors that you need to look at and evaluate before you start investing.
Set your goals
It is essential to define your investment goals/ priorities – short-term and long-term. If you are investing in stocks and shares, setting long-term investment goals can be of great benefit. Whether you want to save for your retirement or child's education expenses or to buy property, setting long-term goals will help you accumulate sufficient wealth. You can set your goals based on your capacity and requirements.
Once you have decided on your goals, you can evaluate and decide which investment option can help you achieve these plans in your time horizon.
Your investment portfolio will grow based on the amount of money invested, the tenure of the investment and net annual earnings on the capital. If you invest as early as possible, it can help you save a lot of money.
Understand the level of risk
Remember that rewards are proportional to risks. Depending on their age, financial condition, priorities and profession, etc. each person has a different risk tolerance level. Hence, you need to ascertain your risk category and set investment goals accordingly. Conservative investors don't take much risk with their money; aggressive investors take higher risks to earn a higher rate of return; and moderate investors sit between these extremes. So, build your investment portfolio that fits your risk profile so that you can achieve your goals with efficiency.
Practice budgeting your finance
It is important to keep track of your finances i.e. earnings, expenses, and savings, to maintain financial discipline. By budgeting your finances, you can have a grip on your cash inflow and outflow. If the difference between your earnings and expenses is positive, you can set aside the money for investing every month or other frequency that suits your financial profile.
You can try a simple but proactive budgeting strategy as follows:
Spend 50% of your monthly earnings on expenses.
20% of your monthly income on investing.
The rest of 30% on other preferences like dining out, saving for traveling in future, home renovation, etc.
It is essential to maintain a safety net to meet unexpected financial contingencies, in cash or easily encashable assets.
Understand the basics of investing
Irrespective of your goals and financial status, don't start investing if you don't know the basics of investment. First learn the basics of stocks, bonds, mutual funds, portfolio diversification, liquidity, volatility, indexes, etc. Although you don't have to be a financial expert, it is important to have enough knowledge to make informed decisions.
Find the right platform
This is especially important for NRI investors to find the right platform in India because they can't track each activity in the Indian market, and there are also some restrictions on NRI investment in India, for example, mutual funds for NRIs from USA/ Canada to invest in India.
New investors generally tend to be moderate in the beginning. It is ideal that beginners start with low-risk investments and then move on to moderate and finally to high-risk investments like mutual funds, ETFs, stocks, etc. Low-risk mutual funds, bonds and other stable products are good options for beginners. As you learn the nuances of investment platforms and products, you can consider investing in innovative investment products that offer recurring fixed income at a typically higher rate than conventional fixed-income assets.
SBNRI is a digital platform designed to cater to financial and banking needs of NRIs. The platform has customized financial products for varied needs of low to high-risk profile NRIs, such as, NRI Mutual Funds, Pre-IPOs, Micro VC, Asset and Inventory Financing, Commercial Real-Estate, etc.
Open an NRI account to invest
NRI can buy or sell financial securities like shares, mutual funds, ETFs, Pre-IPOs, etc. by following steps:
First of all they need to open an NRI trading account with a broker or a stock brokerage platform.
An NRI Demat account is also opened to hold securities bought in electronic form.
The Demat and trading accounts are then linked to your NRI bank account to facilitate the trading cash transactions.
You will need to provide KYC documentation like a copy of your passport, PAN card and/or your Aadhaar card, current residential proof, canceled cheque of NRE/ NRO account to open a trading and Demat accounts.
Stay the course, wealth creation takes time
Investment is about long-term profit, compounding is a process that enhances the value of investment. It is important to note that stock markets pick up and market indexes go up in the long term despite short-term volatilities.
Final words
If you are entering the market for the first time, don't get carried away keeping the previous year in mind when markets boomed. Now we can see the market corrections. Before you start investing, you need to fulfill the above outlined requirements and other similar factors. Start with less risky, but higher income-generating options available on SBNRI.
To ask any question related to NRI investment in India, you can download SBNRI App from the Google Play Store or App Store. You can also use the SBNRI app for investment in stock market/ mutual funds, Pre-IPO, Asset Finance, Commercial Real Estate, Indian Startups Funds, NRI account opening, etc. To ask any questions, click on the button below. Also, visit our blog and YouTube channel for more details.