Believe it or not, a birthday party is one of the most important days in an Indian kid's life. Birthday party events are full of fun and excitement. Kids get all excited about their birthdays because it is their special day. They spend their whole year planning for that particular day, which means a lot to them. However, it can be tricky to plan a US birthday party if you are also an Indian parent sending your child on his/her first-ever trip to a foreign country. Most people face an overwhelming task when picking a birthday party outfit for Indian Kids in US. They want their kids to look their best at the pre-schools and schools they attend, and they want them to match their personalities. Here we have listed the top 10 outfits perfect for Indian kids in US. These outfits will help you make your selections easier with a glance at the list. This article helps you find the best Birthday Outfit ideas for Indian kids in the US. And this article also helps you select a suitable outfit for a family trip to exotic destinations.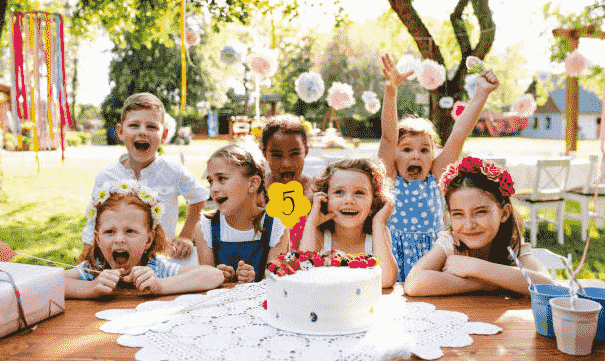 Traditional Kurta With a Cap or a Skullcap
This is the most common birthday Outfit for Indian kids for birthday celebrations and other events. Kids can wear this outfit at any time of the day or night. If you are from the US and want to try something Indian or cultural, it is best to stick to this form of attire.
Lehenga Choli
This is another traditional outfit that all Indian Kids in US love to wear on special occasions like birthdays, festivals, etc. It makes them feel more confident about themselves as well as stylish too. A lehenga choli will look great if you are looking for a traditional party. Your kid would love this look completely. You can either get it online or get it from a store. It is better to get it from online retail than from an offline store.
Ethnic Costume
Kids who have migrated from India often miss their favorite ethnic costumes when they go abroad for studies or work purposes, so wearing them on special occasions make them feel at home. While little girls can wear a lehenga or a salwar, boys can wear a kurta, dhoti, or something ethnic.
Sari or Salwar Kameez
Your kid would look so lovely in a sari or salwar kameez. While this falls under a traditional costume, you can surely keep this on your list. These are two of the most common Birthday Outfit for Indian kids in the US for studies or work purposes. So, a designer version would indeed look great at your kid's birthday party.
Try a Dress
If you are looking for a great party dress or formal wear, this is what you need! This dress will make your kid feel like a princess on her special day, and she will look stunning. Something with long sleeves, and if available in different colors as well. You can choose from pink, blue, purple, or red colors according to your child's choice.
Matching T-Shirt And Shorts
This is a classic outfit for boys or girls. You can add accessories like sunglasses and a baseball cap for the boy or some beads for the girl. This outfit is suitable for both girls and boys. All you need to do is select the right accessories for the final look.
Colorful Shirt And Shorts
Indian Kids in US love bright colors, so such kind of outfit with a colorful shirt and shorts would be perfect for them. You can also add some accessories like a pair of sunglasses or a ball cap to complete this look. There is no doubt that kids love colorful clothes. Anything that has color looks attractive to them.
Simple Shirt And Pants
If your child is comfortable wearing just one color at home, then he/she will be able to wear it anywhere else too! This would be perfect for a party where you want your kid to look stylish but not overdone. Wear it with colorful socks, shoes, etc.
If you can pair it upright and with the perfect accessories, it will look so good on them. This is a widespread way of styling your kid during a birthday party. However, the most important thing is comfort. If your kid is comfortable in this outfit, you should go with this outfit.
Traditional Outfit For Boys
This is one of the most famous traditional outfit styles that you can wear on your birthday. It has a long shirt worn over a pair of pants and pajamas. This is a little indo-ethnic kind of look. If you are looking for something stylish, you can never have anything better than this. It will look amazing on your kid.
Suit And Pant For a Formal Look
If you want to add more beauty to your look when wearing traditional outfits, then dress up in a formal dress or suit. This will give you an elegant look and make people feel happy when they see you in this attire. You can even add a tie to complete this entire formal look. It is going to look so bright on your kid. This look is perfect for parents looking for a formal look during a birthday party.
Conclusion
If you want to go all out with traditional outfits, why not try Indian clothes? These are mostly made from cotton material and come in bright colors such as red or blue, etc. Does your child have a favorite color? Then try to find an outfit that matches his/her favorite color or one that is easy on the eyes. If you have time, go for something fun like superheroes or princesses, as these are popular themes among kids today.
You can also click on the button below for more information. Visit our blog and YouTube Channel for more details.
Is it possible to get ethnic wear in the US?
Yes, you can easily order ethnic wear while being in the US. You simply have to place an online order.
Does formal wear suit a birthday party?
Yes, formal wear would be perfect for a birthday party. Your kid would look great in formal wear.
Which dress is suitable for a birthday party?
A cocktail dress would look amazing on a kid for her birthday party. It would look even prettier if you could choose something pink in color.