Children who were born between 2010 and 2025, or Generation Alpha, will never have experienced life without digital devices. The young people of today are distinct from earlier generations. Social media, streaming, and screens on all devices have been a part of their upbringing. This has had a significant impact on how they purchase and live.
There is little doubt that today's youth are wiser, more accepting, and more geopolitically informed than any previous generation. Technology and the Gen Z creators who predominate in Gen Alpha's feeds have a big impact on them.
The earliest members of Generation Alpha have had these devices since before they were able to speak, while millennial parents have been learning how to use the most recent smartphones and tablets since they were teenagers. The first cellphones really debuted the same year as the first Alphas!
The increased awareness of their surroundings may be causing Generation Alpha to age more quickly, or "upage," but it has also isolated them from important face-to-face social connections. Because of this, they are now more dependent on new technologies.
It may be challenging to choose toys for these tech-savvy kids, but don't worry; this article will assist you in selecting the greatest toys for these Generation Alpha children.
Amazon Echo Dot Kids Edition
With this children's version of Amazon's well-known smart speaker, give your small ones their very own Echo Dot. The tiny Dot, which comes in either a tiger or a panda design, offers a lot of kid-friendly capabilities. It can read stories, assist children with their arithmetic assignments, set bedtime alarms, and make calls to pre-approved relatives and friends. You can set up a variety of parental controls to make sure your child is using their speaker securely and safely, so don't be concerned.
Gravitrax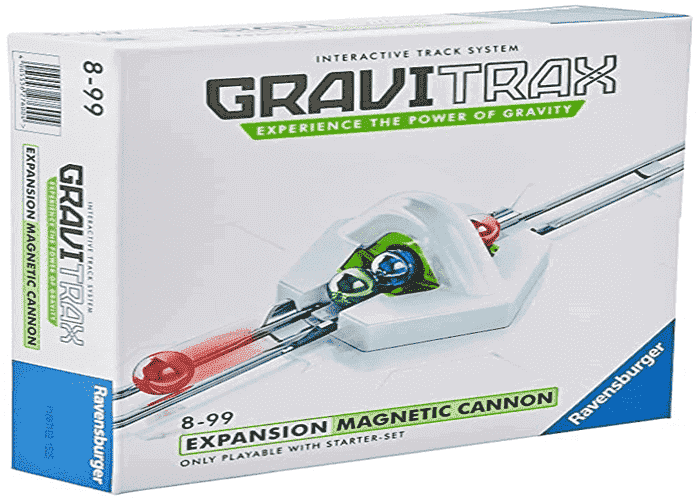 Marble mazes have been for a very long time, but they have never been as amazing as they are now because of the amazing Gravitrax system. Children are challenged to design original and thrilling marble runs unlike any other thanks to the engineering and physics combination! For kids who enjoy building and racing, this STEM kit is consistently at the top of the list of suggestions!
Snap Circuits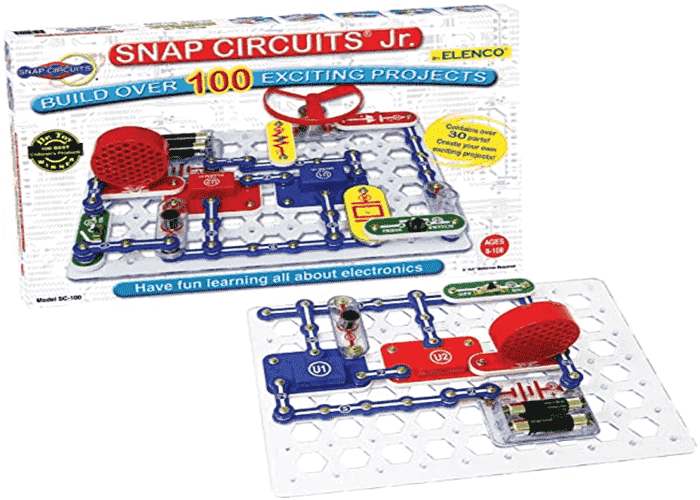 Snap Circuits are ideal if you have a youngster who enjoys tinkering with electronic circuits, creating interesting machines, and using technology to create! Over the years, a tonne of kits, from tiny sets to enormous educational sets with hundreds of projects are available in the market. When using Snap Circuits to construct and create, kids never get bored. They work great as part of a tinker centre for some screen-free making and creating and are also great for homeschoolers. One of the coolest electronic toys available, Snap Circuits is adored by all.
HeyKube
Even though the Rubik's Cube has been around since 1974, it continues to be intriguing and challenging to solve. The HeyKube gives the conventional cube puzzle a clever twist by remembering your previous moves and guiding you through the solution with LED lights and auditory cues. Additionally, it has 16 pre-programmed patterns that will show you how to solve them. For potential coders, even more, entertainment is provided: Using a Raspberry Pi, you can design your light-and-sound patterns and games. It has a rechargeable battery; for children 8 and up.
Astrophilia Rover X
A rover that is prepared to explore surfaces the way it was intended to is being built with the aid of Rover X. It includes cards for augmented reality.
It is made with premium environmentally friendly engineered wood. It's perfect for kids to develop relationships with their peers and relatives. Age-appropriate, skill-focused, and incredibly interesting curriculum that is truly revolutionary for young learners. encourages children to learn about space exploration and space travel. Appropriate for children 10 years old and older, adults, and space enthusiasts
Brain Games
It includes 12 educational activities to stimulate your brain while having fun. Jigsaw puzzles, alphabet soup, word searches, memory tests, mazes, spatial vision tests, minesweeper tests, sudoku tests, identify items tests, and more! Three different difficulty levels make this game accessible to all ages and great for family game nights. Have fun while learning.
These were the best recommendations for your kids from the Alpha generation. They will become more analytical thanks to these toys. Try out any of these toys with your kids to encourage learning via play.
To ask any questions related to the rights of NRIs, PIOs, and OCIs, you can download SBNRI App from the Google Play Store or App Store. You can also use the SBNRI app for investment in stock market/ mutual funds, NRI account opening, tax filing, etc. To ask any questions, click on the button below. Also, visit our blog and YouTube channel for more details. 
FAQS
What ages are Alpha?

Generation Alpha is from 2010 to 2024.

What is Generation Alpha good at?
For starters, Generation Alpha will be the most technologically advanced generation to date, growing up with mobile devices, AI, social media, advanced healthcare, and robotics as parts of their everyday lives. They will be digitally literate and adept multi-taskers as a result.

What comes after Gen Alpha?
The following generation, will be born between 2025 and 2039 and go by the name of Beta.