What is the full form of NOC?
The full form of NOC is No Objection Certificate. NOC is a type of written legal document issued by a government, organization, institute, or even an individual in certain cases. A NOC is issued to state that the issuer has no objection to the details mentioned in the document. The No Objection Certificate is required at most government-based departments for legal purposes.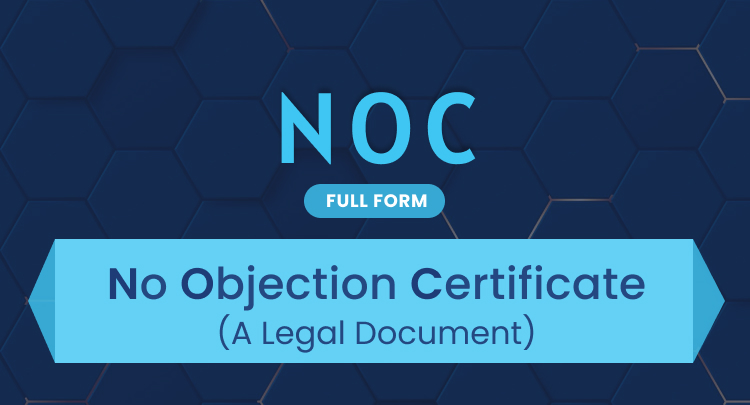 Also Read: NEFT Full Form | RTGS Full Form
A NOC may be required for various purposes such as immigration, employment, trade, lawsuit, transportation, purchase of property, etc. to nullify any objection by one of the parties concerned in the process. Moreover, it can be used for or against in a court of law. It consists of the details of parties involved and is addressed to whosoever is concerned.
Uses of NOC
NOC is a legal certificate that states that an organization, agency, institute or person has no objection to the information mentioned in the document.
It can be used in the court of law as a legal document for or against the situation.
It can also be used for education, lawsuit, immigration, purchase of property and several other reasons to neutralize any complaints in the process by responsible parties.
Example of NOC requirement
For example, if you are moving from one state, say from Rajasthan, to another, say Delhi, with your vehicle, you need to get your vehicle registered in Delhi. For the registration process, it is mandatory to obtain a NOC from the local regional transport office (RTO) in Rajasthan. The NOC for registration will state that there are no pending dues or traffic offenses against the vehicle.
Also Read: ATM Full Form | IFSC Full Form | SEBI Full Form
There are several financial and legal abbreviations and acronyms used in daily life. If you have difficulty in comprehending these terms, we at SBNRI, are here to help you out. You can get in touch with our expert directly on WhatsApp using the button below to resolve your doubts and queries. Also visit our blog and YouTube Channel for more details.