The United States is a popular destination whether it be for tourism, work, business or studies. Opportunities attract Indians across the board to the U.S. You may be at the beginning of this process and applying for the first time for a US visa. You could also be someone familiar and experienced with this process. Either way, this article covers various U.S. visa requirements and aims to assist you in your travel plans.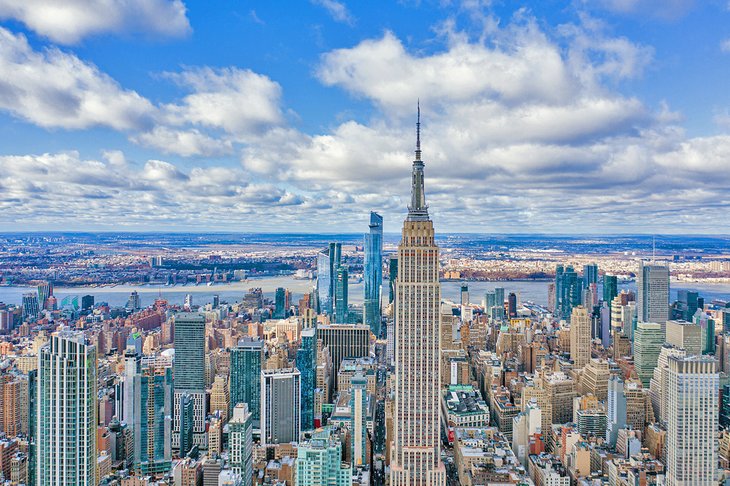 Common Required Documents for U.S Visa Applications
A valid Indian passport with at least 6 months validity and minimum 3 blank pages + old passports if any
Passport size photographs meeting US visa photo requirements
Printout of DS 160 confirmation
Interview Appointment letter confirmation
US Visa application fee receipt
Personal covering letter (Foe Employed – Plain paper/ For Self-Employed- Letterhead)
A detailed statement mentioning the purpose of the visit
Income Tax Returns/ Form 16 for last 3 years
Financial records and bank statements showing sufficient amount to cover your trip and meet the expenses during your stay
Invitation letters from sponsoring organizations such as supervisors and employers
Day-wise itinerary
If visiting for research purpose, a description of the practical applications of the research
U.S. Student Visa Requirements for Indian Citizens
Additional documents required for a U.S. student visa are the following:
Application as a non-immigrant
Passport valid for at least six months beyond your period of stay
Recent passport size photographs 
Visa application form DS-160 
I-901 SEVIS payment confirmation pages
Form I-20
School mark sheets and standardized test scores required by the US school 
Bank statements that you used at the time of your college application you used to fill out your college application
U.S. Work Visa requirements for Indian citizens
Additional US work visa requirements for Indian citizens
Documents required for US work visa application. Following your appointment at the visa application center, you will have to visit the US Embassy/ Consulate on the date and time of your interview.
Printed copy of your appointment letter.
DS-160 confirmation page.
Your passports – current and old, if any.
Supporting documents based on the visa type you are applying for. 
Receipt number available on your approved I-129 petition. A paper copy of Form I-797 is not required at the interview.
Receipt of visa fee paid at the time of US visa application must be printed and brought along with other documents.
U.S tourist visa requirements for Indian citizens
Additional tourist visa requirements for Indian citizens
Depending on the applicant who is travelling to the United States, the following documents have to be provided.
If you are a student, you should bring these when you visit the Consulate or Embassy for the interview:
Recent school result
Diplomas/degrees
Transcripts
Financial proof such as bank statements (monthly), FD (fixed deposits) slips, etc.
If you are a working adult:
Get a letter from the employer and your recent 3 months' pay slips.
If you are visiting a relative in the US, you should get a copy of your relative's status proof. For example – valid visa, Green Card, Naturalization certificate, etc.
If you have visited US before, you have to bring any document that proves your visa or immigration status.
If you are visiting US for the purpose of getting a medical treatment, then you must provide the following documents:
A medical diagnosis from the local doctor that explained the nature of the illness and the reason for treatment in the US.
A letter from the medical facility or doctor in the US, who expresses the will to treat the illness. This letter should mention in detail the cost of treatment and the expected duration. The treatment cost should include the fee of the doctor, hospital and other medical expenses.
A declaration by the organization or individuals who are sponsoring the medical, transportation and living expenses. The sponsors should provide proof that they can bear this cost through their bank statements, savings/income statements or through their income tax returns copy.
U.S Transit Visa Requirements for Indian Citizens
Additional transit visa requirements for Indian citizens
Proof of paid transit visa fee.
Social media details. A list of the social media that you use, and the name
of your account in each, phone number, email and social media history of the five previous years.
Proof that you are allowed to enter the country of your final destination.
Ticket or itinerary to your final destination.
A letter which states the purpose of your visit to your final destination.
Proof that you are financially able to cover your expenses during your transit.
Evidence that you will return to your home or another country after your stay in the US. This could be a property deed, apartment lease, or other proof.
If you are HIV positive, you will need a letter from your doctor explaining your medical state and the risks associated with your condition, as well as proof of medical health insurance.
If you have been arrested before in the US, you need to submit a letter explaining the offense, the reasons for the arrest, and proof on whether you were convicted or not.
U.S Business Visa Requirements for Indian Citizens
Additional business visa requirements for Indian citizens
Proof of funds
Letters supporting your reason of visiting the US
Letter from your employer if traveling as an employee
Proof of business ownership if you are traveling as a businessperson
Insurance and other supporting documents
U.S. Visa Photo Requirements for Indian Citizens
Your photos or digital images must be:
In color
Sized such that the head is between 1 inch and 1 3/8 inches (22 mm and 35 mm) or 50% and 69% of the image's total height from the bottom of the chin to the top of the head. View the Photo Composition Template for more size requirement details.
Taken within the last 6 months to reflect your current appearance
Taken in front of a plain white or off-white background
Taken in full-face view directly facing the camera
With a neutral facial expression and both eyes open
Taken in clothing that you normally wear on a daily basis
Uniforms should not be worn in your photo, except religious clothing that is worn daily.
Do not wear a hat or head covering that obscures the hair or hairline, unless worn daily for a religious purpose. Your full face must be visible, and the head covering must not cast any shadows on your face.
Headphones, wireless hands-free devices, or similar items are not acceptable in your photo.
Eyeglasses are no longer allowed in new visa photos, except in rare circumstances when eyeglasses cannot be removed for medical reasons; e.g., the applicant has recently had ocular surgery and the eyeglasses are necessary to protect the applicant's eyes. A medical statement signed by a medical professional/health practitioner must be provided in these cases. If the eyeglasses are accepted for medical reasons:
The frames of the eyeglasses must not cover the eye(s).
There must not be glare on eyeglasses that obscures the eye(s).
There must not be shadows or refraction from the eyeglasses that obscures the eye(s). 
If you normally wear a hearing device or similar articles, they may be worn in your photo.
How to check my visa status
You can check your US visa status online through CEAC Visa Status Check portal, using the case number or CEAC barcode on the DS-160 confirmation page.
To ask any questions related to the rights of NRIs, PIOs, and OCIs, you can download SBNRI App from the Google Play Store or App Store. You can also use the SBNRI app for investment in stock market/ mutual funds, NRI account opening, tax filing, etc. To ask any questions, click on the button below. Also, visit our blog and YouTube channel for more details.
FAQs
How many U.S. embassies are there in India?
The embassy is in New Delhi. The four consulates are in Mumbai, Kolkata, Chennai and Hyderabad.
What is the B1 and B2 visa?
The B-1/B-2 visa is a temporary, non-immigrant visa that allows the holder to travel to the United States for either business or tourism purposes. The B-1 visa covers business trips, while the B-2 visa covers tourism, such as vacation or visiting family.
What is the I-901 SEVIS fee for the U.S. student visa ?
The SEVIS fee is required of all foreign nationals who come to the United States for the purpose of pursuing a full course of study. Please check SEVIS: Requirements, Fees & Payment for further information.