The United States is an ideal destination for Indian students looking to study and make a career after graduation/ post-graduation. US universities/ institutions offer unparalleled scope for students from around the world to study and excel in their career. Indian students who are planning to pursue degrees in full-time academic programs in the US must obtain a student visa, clear F1 visa interview questions & answers, pay US visa fees, etc. This article outlines the various aspects of a student visa to USA from India.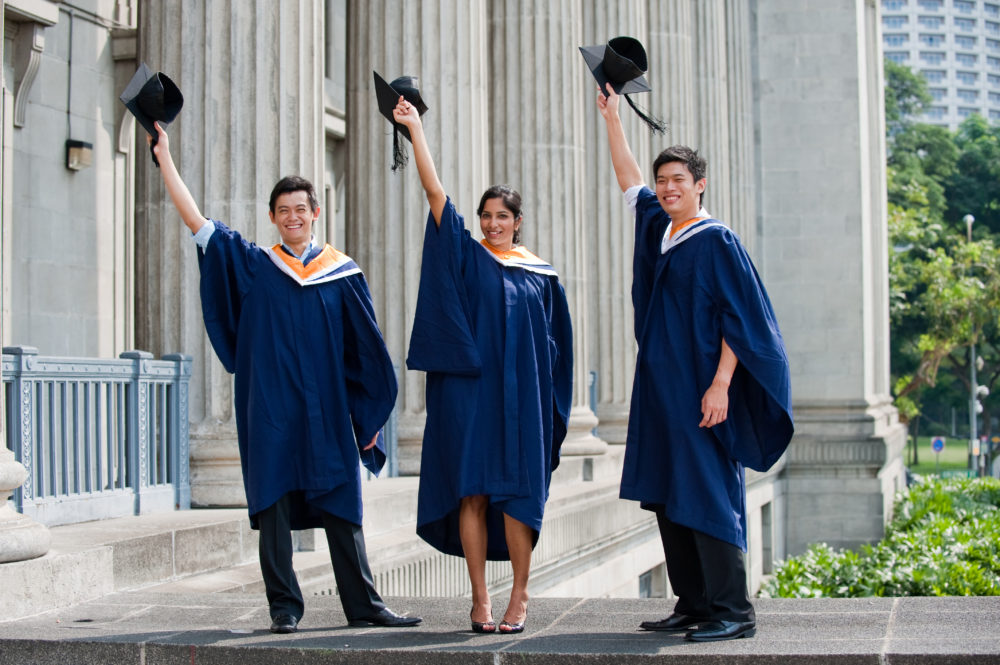 Also Read: Types of US Visas for Indians
Student visa to USA from India
Indian students can get a student visa to USA from India to pursue programs for bachelor's, master's or doctoral degrees in the US. The course of study and the type of school you select will decide the exact type of student visa you need to apply for.
Before you apply for an F1 student visa for the USA from India, you need to secure admission at an accredited US institution of higher education for a degree program. Once your application has been accepted at a US University, you can apply for your US F-1 student visa from India.
F-1 visa
Basically, there are two types of student visas that Indian students can apply for education in the US – F-1 visa and M-1 visa. For vocational or nonacademic classes, students need to apply for an M-1 visa. To pursue academic courses from an accredited university/ institution for a degree, an F-1 student visa is required. Program types that require an F1 student visa:
High school
University or college
Seminary
Private elementary school
Language training institute
Conservatory
Student visa USA requirements
As mentioned earlier, before applying for a student visa, you need to get admission in a US university/ college and have a letter of acceptance from the respective university. The educational institution will provide some of the required documents required for student visa application.
Before applying for a US student visa, the student needs to apply and be selected by an SEVP (Student and Exchange Visitor Program)approved school. The student needs to get a Form I-20 which will be submitted to the consular at the time of the visa interview.
Documents required
Here is the checklist of basic documents that you need to submit for US visa application:
Application as a non-immigrant
Passport valid for at least six months beyond your period of stay
Recent passport size photographs
Visa application form DS-160
I-901 SEVIS payment confirmation pages
Form I-20
School mark sheets and standardized test scores required by the US school
Bank statements that you used at the time of your college application you used to fill out your college application
US student visa eligibility
Age of the student must be more than 18 years.
During their academic terms, students can work on-campus up to 20 hr per week or less and full-time during the academic break periods including the summertime.
The applicant must be currently in legal status and have been registered as a student on an F-1 student visa in the US for at least one academic year for off-campus employment.
USA student visa cost
A USA student visa costs approximately $500 (for an F1 student visa) for students applying for an education visa from Indian.
| Student visa type | USA student visa cost |
| --- | --- |
| I-901 SEVIS fee | $350 |
| DS-160 | $160 |
Student Visa for USA Cost
An applicant must apply for a student, nonimmigrant visa within 120 days of his/ her first date of the program. However, it is recommended that you should apply for a student visa to USA immediately after you receive your acceptance letter. Because it can take many months to complete the US student visa process from India.
How to get Student Visa for USA from India
Here are some steps for a USA student visa application from India:
Get accepted by a SEVP and collect your I-20: An accredited US university will provide you with an I-20 once it accepts you. It consists of your study plans and offers supporting details about your stay.
Pay your SEVIS fee: You need to pay a SEVIS fee of $350 as processing and maintenance charges.
Complete the DS-160 visa application: Indian students applying for an F-1 visa must complete the DS-160 visa application to obtain an F1 visa.
Schedule your visa interview: Wait time varies by country and can take several months for Indian students. Hence, you must schedule your interview as early as possible.
Appear in visa interview: This is the final step of a US student visa application. The US embassy or consulate will confirm you as a serious and legitimate student to visit the US for study.
How to track US student visa
You can check the student visa cases through CEAC Visa Status Check online portal, using the CEAC barcode on the DS-160 confirmation page.
Also Read: Visa Status: Check Visa Status with Passport Number
Also Read: SEVIS: Requirements, Fees & Payment
NRI students and employees living in the US may have several India related queries. To ask any questions related to the rights of NRIs, PIOs, and OCIs, you can download SBNRI App from the Google Play Store or App Store. You can also use the SBNRI app for investment in stock market/ mutual funds, NRI account opening, tax filing, etc. To ask any questions, click on the button below. Also, visit our blog and YouTube channel for more details.
FAQ
What are USA Student visa requirements?
You need to submit mandatory documents, including academic transcripts and the bank statement for a US student visa application:
– A passport which valid for at least 6 months after your stay in the United States
– Form DS-160
– Interview appointment letter
– Form I-20 received from the US University/ college you got admission in
– Confirmation receipt of student visa fee payment 
– Bank statement for at least 3 years
– Original school mark sheets
– Score sheet of exams like IELTS, GMAT, TOEFL, etc
What is the minimum IELTS score accepted for study in the United States?
You need to obtain a minimum IELTS score of 6.5 bands for higher education in the US. The higher the score, the better. 
How much does it cost to apply for a US student visa?
A US student visa costs approximately $510 i.e. I-901 SEVIS fee ($350) and the DS-160 form fees ($160). 
Can I change university or college once I arrive in the US on a student visa?
Once you are in the US, you will be required to follow the rules of the USCIS (United States Citizenship and Immigration Services). Hence, you can't change schools before completing a year there. It is advisable to consider your options thoroughly in order to avoid complications later.