Mecca is the most sacred place for Muslims. It is where the Prophet Muhammad received his first revelation and the city in which the Kaaba, a building that contains the black stone, was built by Abraham. Mecca is also one of the most visited places in Saudi Arabia. Every year millions of pilgrims come to the city to perform Hajj or Umrah. To visit Mecca, you need to obtain a  Mecca visa for Indian citizens i.e. Saudi Arabia visa for Indians.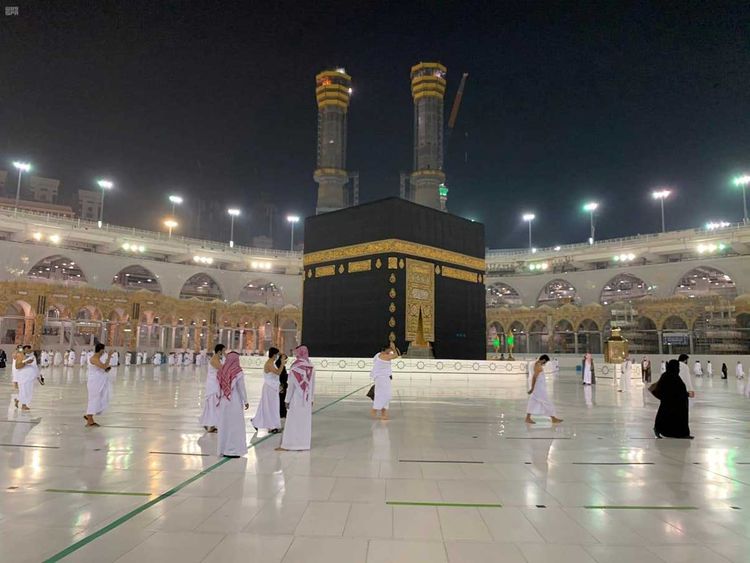 What is the Mecca visa for Indian citizens?
This visa is available if you are an Indian citizen and want to go on Hajj, which is a pilgrimage that every Muslim who can afford it must take at least once. There are about 204 million Muslims living in India. However, due to various reasons many of them cannot fulfill their religious duty and travel abroad.
Every year, thousands of pilgrims from India arrive late and miss out on visiting Mecca because they didn't have time to apply for a visa through proper channels. Hence, these people use illegal agencies or even indulge in human trafficking to get their hands on illegal visas so they can finally realize their dream of going on Hajj.
In most cases, these methods result in unimaginable consequences, but also bring along more problems than solutions – both financial and legal troubles. First things first: If you're planning on taking part in one of Islam's five pillars, you'll need to make sure that your visa application has been successfully submitted.
Who can get it?
Muslims who are planning to visit Mecca need to get a visa for Saudi Arabia. Or, if you're Indian, you can get your pilgrimage visa at home. In either case, it's definitely easier than traveling across thousands of miles of ocean just to apply (yes, pilgrims still have to make it all the way through Saudi customs before reaching Mecca). 
Since Saudi Arabia operates under Islamic law, most Westerners cannot travel there without a religious visa. Thankfully, that doesn't mean non-Muslims aren't welcome; each year hundreds of thousands of faithful from around the world trek to Mecca for Hajj or Umrah—the two major Muslim pilgrimages.
The Kingdom issues visas on a yearly basis, so long as applicants fulfill certain requirements.
Where can I apply for Mecca visa?
The easiest way to obtain your Mecca visa is by directly applying at an embassy or consulate. Saudi Embassies are located throughout many countries including India. You'll likely be expected to fill out paperwork and provide documentation proving that you are indeed Muslim, so have those things ready before arriving.
A passport photo will also be required. If you aren't able to make it into an embassy, another alternative is through travel agencies. Many companies specialize in obtaining visas and they usually don't require physical visits; however, their fees may be higher than if you applied directly.
Once your documents are approved and picked up from either of these locations, you will officially have permission to perform hajj!
Documents required for Mecca visa
To obtain a visa, you'll need an Indian passport that is valid for at least six months and, ideally, will remain valid throughout your visit. You'll also need several copies of your passport photo page; these are required during the application process and will be retained by immigration officials after approval. 
Lastly, you'll need evidence of residence abroad—this can be anything from bank statements to letters from your embassy. It is recommended that foreign applicants have at least a year of residence outside of India prior to applying for their visa. For applicants who are working in India, sponsorship papers proving legal employment must be provided.
Mecca visa fee
An important thing to note is that there are three types of Hajj visas. The majority of applicants apply under either Option 1 or Option 2. To obtain one of these visas, you will need to be sponsored by an NGO or private citizen of Saudi Arabia who is willing to provide accommodations, food, and travel expenses.
The cost associated with obtaining one of these visas can vary depending on several factors, but it typically ranges from $1500-$5000 USD. However, if your income level cannot meet these costs or if you cannot secure sponsorship then it may make more sense to apply through Option 3.
This option allows individuals without sponsors (or those unwilling to pay) to still attend Hajj at their own expense while also securing visas so long as they agree not to work during their time in Saudi Arabia. It should be noted that applicants must submit a letter explaining their situation along with official passport photos.
A single adult visa costs around $1000 – $2000, while family visas cost around $2000 – $3000. Keep in mind that if you have applied previously and had your visa denied then you will likely have to wait ten years before applying again.
Additionally, once approved all pilgrims must wear Ihram clothing throughout Hajj. Most people keep a set with them wherever they go when Ihram because mishaps do happen!
Who can help me complete my application?
The Saudi Arabia Consulate in India is responsible for issuing Hajj visas to pilgrims. While they handle applications and information, there are other organizations like SB NRI that can help you complete your application.
Completing my visa application online
Once you have paid your visa fee for Mecca Visa for Indian, make sure you create an account. Once you are logged into your account, select My Applications from your dashboard. This will display all of your current applications and their status. 
Here, click on the new application and fill out all of your information as accurately as possible. Make sure that you fill out every blank on each page so that you will be fully prepared when it comes time to upload any documentation or pay any fees.
Once you have completed filling out your application, click Submit Application. You will receive an email confirming that we received your application details successfully. The next step is to wait until we get back in touch with you regarding what steps need to be taken next!
What are your responsibilities as a pilgrim?
As a pilgrim, you have to deal with many issues. These include security and health care, visas and passports, food, and lodging. Make sure you do everything in your power to deal with all these issues beforehand by thoroughly researching each item. Otherwise, you will risk having your journey turn into something negative because of unforeseen circumstances.
Moving forward if my visa is denied
If your visa application is denied, try to put things into perspective. Being refused is pretty normal; most visa applications are turned down at least once before they are granted.
The process of obtaining a Saudi Arabia pilgrimage visa has gone through some major changes in recent years, so you may be feeling discouraged if your application is currently sitting on someone's desk with an unkind rejection note attached. Don't give up hope just yet.
Why is getting help from Visa Consultants Good?
Visa consultants have been helping people get visas for many years now. There are many consultants who can give you the much-needed help you need. They can provide advice and information on the kinds of visas that are out there and help you with applying to more than one so that you're not making any mistakes.
Indians visiting or living in Mecca or any part of Saudi Arabia may have several India related queries. To ask any questions related to the rights of NRIs, PIOs, and OCIs, you can download SBNRI App from the Google Play Store or App Store. You can also use the SBNRI app for investment in stock market/ mutual funds, NRI account opening, tax filing, etc. To ask any questions, click on the button below. Also, visit our blog and YouTube channel for more details.