A large number of people are moving to Australia for quality education, better career possibilities, a modern lifestyle and high standard of living, and a clean environment. As a result, Australia is witnessing an unprecedented spike in the number of visa applications from around the world. This article covers all relevant points individuals must know before applying for an Australia PR visa from India.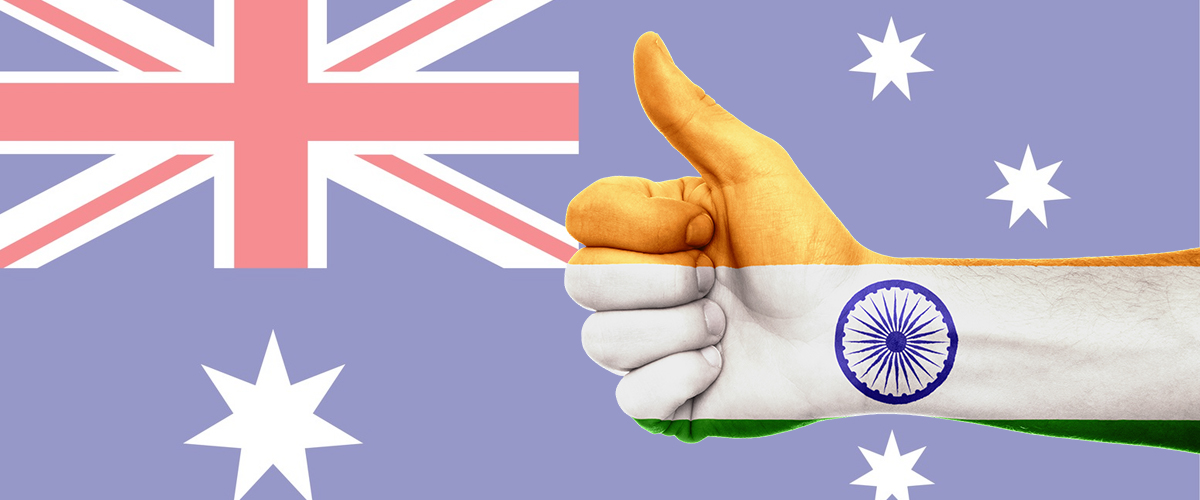 What is Australian PR Visa?
The PR visa is a permanent resident visa exclusively issued to non-citizens of Australia who want to live and work in Australia. The PR visa process is highly systematic and organized to assess the applications based on an individual's credentials and Australia PR points before granting the visa.
Individuals who have obtained a PR visa can stay in Australia and enjoy various privileges and rights as Australian citizens do, such as legal services and subsidized or free health services. A five-year travel facility is also granted along with a PR visa. The PR visa holder can leave and return to Australia freely until the travel facility expires. However, a PR holder can't vote in State/territory or federal elections.
A permanent resident can apply for Australian citizenship after a particular waiting period. He/she will have to undergo a citizenship test with a few other facilities.
Also Read: H1B Visa: Eligibility Criteria, Validity & Fee
Key Benefits of Permanent Resident Visa
You can enjoy the following benefits when you acquire a PR visa:
PR visa holders can live, work and study in any part of Australia.
They can also travel within and outside Australia for an unlimited period of time.
A PR visa holder can avail of the benefits of subsidized or free health services and enjoy the privileges of the Australian Government's health insurance.
After a defined period of time, PR visa holders can apply for Australian citizenship.
PR visa holders can sponsor their family members or relatives to Australia for either a temporary or permanent basis.
They can access some social security payment benefits as well.
PR holders can work under any employer in Australia.
PR visa holders also enjoy the freedom to travel to New Zealand and apply for a visa.
How to Apply for Australia Permanent Resident Visa?
Australia's PR process steps are streamlined and a mixture of both offline and online activities. To get an Australian permanent resident visa from India, you need to meet the PR visa requirements as follows:
Required Documents
Educational and routine travel documents.
IELTS (International English Language Testing System) result for assessment of English proficiency.
Results of the assessment of skills to ensure how qualified you are in a particular field.
Visa Type
There are different types of PR visas issued by the Australian Government. Applicants are required to choose the visa based on their requirements. Here are the most common visa categories:
Subclass 190: State Nominated PR Visa
Subclass 189: Non-sponsored Visa
Subclass 186: Employer nominated Visa
Profession from SOL
An applicant needs to choose an occupation from SOL (Skilled Occupation List) based on the particular PR visa type.
Apply through a Point-Based System
The applicant has to apply for a PR visa through Australia's point-based system by submitting an EOI (Expression of Interest) in the Australian Skill Select System online. Skillset is an online record of an applicant's profile that includes name, age, work experience, language proficiency, qualification, etc. Based on these details, the system generates points. Your overall score should be a minimum of 60 points to be eligible for the respective PR visa via the system. Higher points mean better chances of receiving an invitation to apply for the PR visa.
Character and Health Requirements
Apart from the above mentioned criteria, an applicant should fulfill character and health requirements as well. The character of the applicant has to be morally respectable, and he or she should be mentally perfect to work and live in Australia.
Also Read: Canada Visa for Indians – Types, Fees & Validity
Australia PR Visa for India – Key Requirements
Indian citizens like business professionals, skilled workers, etc. who meet the eligibility criteria with a collective score of 60 points can apply for a permanent resident visa. An applicant will need to provide the following documents to qualify for an Australia visa for any PR category:
Educational certificates
Evidence of English language proficiency
Work experience certificates
Travel documents (permission from authorities, passport, etc.)
PR Visa for Indian Citizens – Categories
Presently, Australian Administration issues 30+ visa categories for Indians to get a PR visa. These visa options are designed to suit the exclusive needs of different applicants. Based on their aspiration, Indian citizens can choose from the following categories for faster approval:
Subclass 189 – Skilled independent visa
Subclass 190 – Skilled state sponsored visa
Subclass 489 – Skilled regional visa
Subclass 890 – Business visa
Subclass 891 – Investor visa
Subclass 132 – Business talent visa
Child visa
Partner visa
Parent visa
Also Read: Indian Passport for NRI: Renewal vs Reissue
You can contact Australian Embassy in India for queries regarding an Australian visa. If you're looking for any assistance with NRI services such as NRI account opening, NRI Demat account, NRI investment, or taxation, experts at SBNRI can help you out with everything. Download SBNRI App from the Google Play Store or App Store to ask any questions related to NRI services. Also, visit our blog and Youtube Channel for more details.
FAQ
How to apply for PR in Australia from India?
Here are the steps to get an Australia PR from India:
Select your occupation from the SOL (Skilled Occupation List)
You have to qualify for the Australia Points Calculator 
Submit the EOI (Expression of Interest)
Get assessment for the profile
Submit your PR application
Get police and medical clearance certificates
Get your visa grant
What is the fee for an Australian PR visa?
Australia PR cost for Indians vary based on the category of applicants:
Primary applicant: $4,045 AUD
Dependents above 18 years (spouse): $2025 AUD
Dependent below 18 years (children): $1010 AUD
How much IELTS score is required to qualify for a PR visa?
The required IELTS score is a minimum of 7 bands. The IELTS score is considered highly important and if the score is below 7, the PR points will decrease.
How long does an Australian PR visa last?
The PR visa allows you to stay in Australia for 5 years at stretch. Meanwhile, you can move in and out of Australia multiple times without restriction. After 5 years, you will be eligible to apply for Australian citizenship. 
What are the documents I need to submit while filling Australian visa application form?
Here are the important documents to get an Australian PR visa:
Educational certificate.
English language proficiency (IELTS/ PTE score)
Referral letters from the employer, if required
Offer letter
Salary slips
Bank statement (for the last 3 years)
Income Tax returns (for the last 3 years)
Passport with at least 6 months validity
Medical and police verification certificates. 
Settlement funds (bonds, bank accounts, cash, shares, etc.)