A Schengen visa obtained from any of the Schengen area member countries allows its holders to travel throughout the Schengen Zone. Types of a Schengen visa for Indians issued by a certain embassy/ consulate of a Schengen country depend on the nature of traveling and other relevant circumstances. Schengen visa types determine the validity and limitation of the visit of a visa holder. Broadly the Schengen visa is divided into three categories.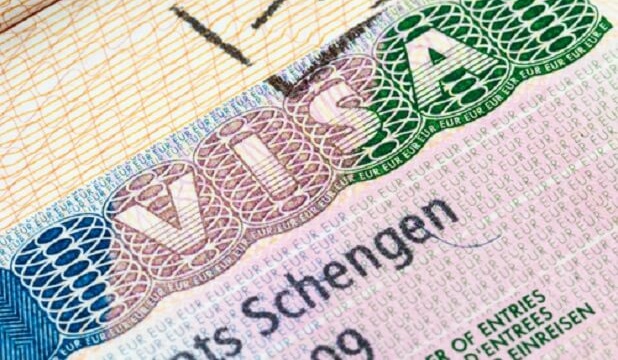 Schengen visa types for Indians
Uniform Schengen Visas (USV)
Limited Territorial Validity Visas (LTV)
National Visas
Uniform Schengen Visas (USV)
A Uniform Schengen visa is an authorization issued by one of the Schengen Area Member Countries to allow visa holders to transit through the airport of a Schengen country or reside in the selected country for up to 90 days in six months starting from the date of entry. You can travel to the following countries with a Uniform Schengen Visa:
Austria
Belgium
The Czech Republic
Denmark
Estonia
Finland
France
Germany
Greece
Hungary
Iceland
Italy
Latvia
Liechtenstein
Lithuania
Luxembourg
Malta
The Netherlands
Norway
Poland
Portugal
Slovakia
Slovenia
Spain
Sweden
Switzerland
The Uniform Schengen visa is applicable to all of the categories – 'A', 'B' and 'C'.
Schengen visa type A: A category stands for Airport Transit Visa, which allows travelers to pass through the international zone of the Schengen country airport without entering the Schengen area. Schengen visa type A is compulsory for the individuals traveling from one non-Schengen state to another via a change of flights in a Schengen country airport.
Schengen visa type B: Schengen Visa type B denotes transit visa that grants travelers permission to commute through any Schengen State to a non-Schengen country. However, the period of transit should last fewer than 5 days.
Schengen visa type C: Visa type C stands for a short-term Schengen visa, which allows its holders to reside in a Schengen Member State for a certain period of time depending on the visa validity. There are three types of visas that can be obtained under the C category visa.
Single entry visa
Double entry visa
Multiple entry visa
Single entry visa: A single entry Schengen visa holder can enter the Schengen Area only once for a specific period of time, as mentioned in the visa. Once the visa holder exits the Schengen territory, the validity of the visa expires immediately, even if they have not spent the number of days permitted by the embassy of a Schengen member country.
Double entry visa: This is similar to the Single entry visa. Only difference is that with a Schengen Double entry visa, you can enter and exit the Schengen country twice within the specified duration of time mentioned on the visa. After your second exit, the visa will expire.
Multiple entry visa: With a Schengen multiple entry visa, you can enter and leave the Schengen area as many times as you want over a period of up to 90 days for every 6 months.
Limited Territorial Validity Visas (LTV)
A Limited Territorial Validity Visa allows you to enter and visit a specific country in the Schengen Zone, which has granted you the visa. You are not allowed to enter other countries in the Schengen area which are not mentioned in the visa. LTV visas are granted in very few instances, like the non-availability of a valid travel document or other humanitarian reasons.
National visas
Individuals such as students and professionals who need to visit and reside in a Schengen country can get a National visa for a specific period of time, for example, France visa, Italy visa, etc. This type of visa is available under single entry and double entry schemes.
Schengen visa types based on the purpose of travel
The following types of visa are issued to applicants under the three categories of a Schengen visa mentioned above.
Business Schengen Visa
Student Schengen Visa
Working Schengen Visa
Transit Schengen Visa
Also Read: Visa Status: Check Visa Status with Passport Number
NRI students employees living abroad may have several India related queries. To ask any questions related to the rights of NRIs, PIOs, and OCIs, you can download SBNRI App from the Google Play Store or App Store. You can also use the SBNRI app for investment in stock market/ mutual funds, NRI account opening, tax filing, etc. To ask any questions, click on the button below. Also, visit our blog and YouTube channel for more details.
FAQs
Can an Indian citizen apply for a Schengen Visa in a country where they are not a resident?
Yes, as long as you can explain the reason for doing so you can apply for a Schengen visa in a country where you are not a resident. 
Can I apply for a Schengen visa extension beyond the specified period of time?
Yes, you can apply for the extension of your Schengen visa, but not beyond the 90 days period. You can apply for the new visa again from your own country. 
What does a Schengen visa insurance cover?
Usually, medical emergencies, injury, disablement, lost/ stolen/ damaged baggage, repatriation of remains, overseas funeral expenses, etc. are covered under a travel visa insurance plan.
Can I travel within the Schengen area with a residency permit?
Yes, a residency permit allows you to freely move throughout the Schengen area without the need of any additional permission/ documentation.
Which Schengen visa allows its holders to travel to more than one Schengen member state?
You are allowed to travel to more than one Schengen country using the same visa under the Limited Territorial Validity (LTV) Visas category.