I-140 Premium processing is a service provided by the Department of Homeland Security (USCIS) that provides expedited processing for Form I-140, Immigrant Petition for Alien Worker, and Form I-129, Petition for Nonimmigrant Worker. The USCIS processes the petitions of applicants who choose this service within 15 calendar days, or it will refund the fee.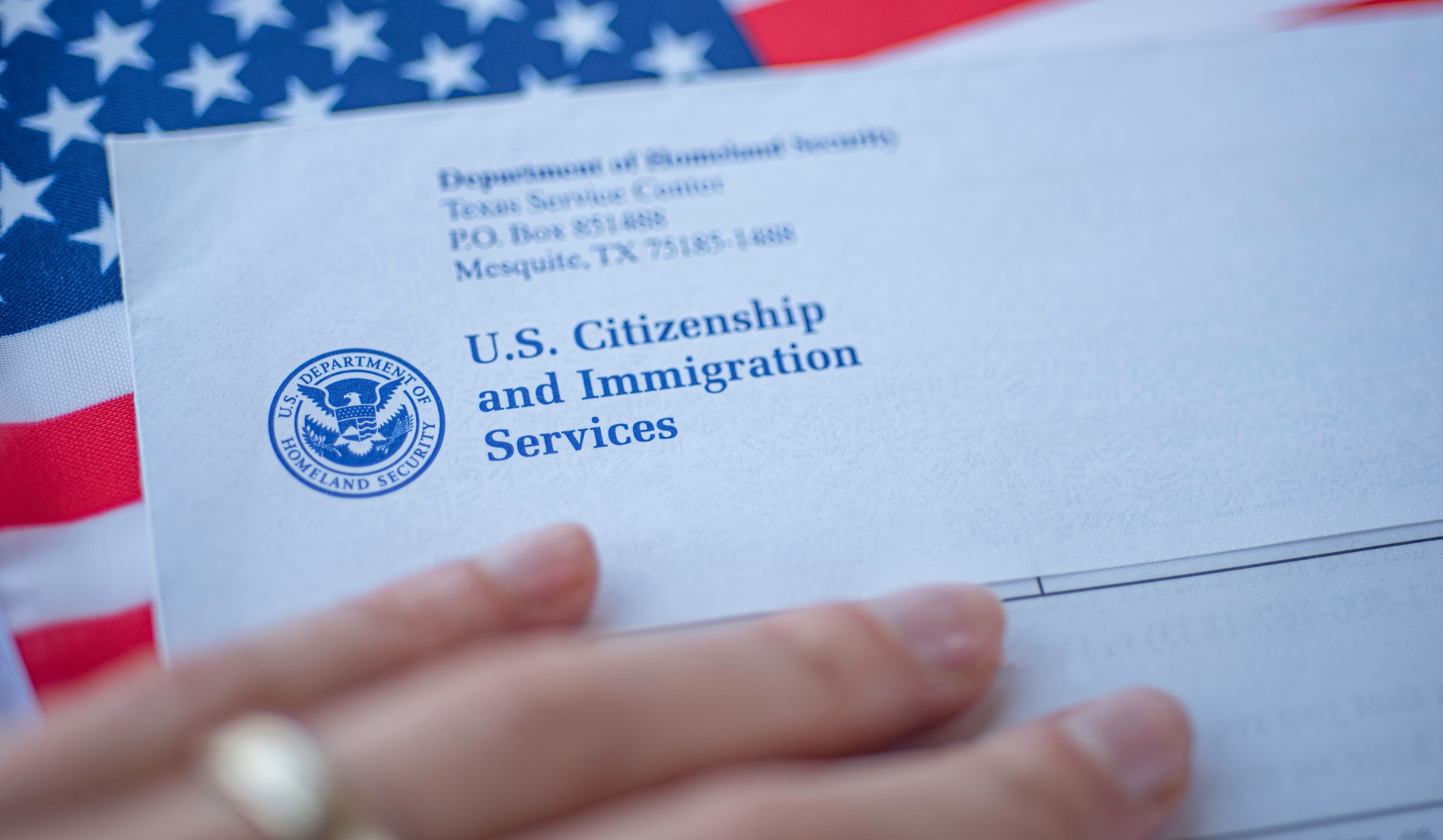 What is I-140 premium processing
Employment-based Green Card applicants can expedite the I-140 processing time for their petition by filing Form I-907 and paying a filing fee. This service is offered by the USCIS and is called Premium Processing.
How does I-140 premium processing work?
The request for Premium Processing for a I-140 petition can be filed simultaneously with Form I-140 or after the Form I-140 has been filed. Except in cases where the petitioner is eligible to file a self-petition, only the petitioner (or attorney or representative who filed Form G-28) may request premium processing for a designated petition. The beneficiary, petitioner, or attorney may pay the premium processing fee, but the beneficiary can't sign or file Form I-907.
The USCIS guarantees that the petition will be processed within 15 days or it will refund the premium processing service fee and continue with expedited processing. The 15 calendar day period will start when the USCIS receives the request for premium processing service.
You can check your USCIS case status online using the receipt number.
Documents required for this service
The following documents are required to request for premium processing for I-140:
Photocopy of all Forms I-94
Photocopy of Arrival/Departure Record and I-797
Photocopy of H2B visa or L approval notices that the petitioner or their employee has received
In case the form has already been filed, a photocopy of the I-140 petition receipt notice
Provide a photocopy of the labor certification approval letter issued by the Department of Labor when you filed under the EB-2 or EB-3 categories
You can download the Instructions for Request for Premium Processing Service for more clarity.
I-140 premium processing fee
For a premium processing, the petitioner will have to pay an additional fee of $2,500 for Form I-140 petitions. The premium processing fee is not eligible for a fee waiver. Following is the fee for Form I-907:
Request for premium processing Service
Form I-907 Fee
I-140 premium processing fee
EB-1, EB-2, or EB-3 immigrant visa classification
$2,500
H2B or R nonimmigrant classification
$1,500
I-129 premium processing fee
$2,500
Premium Processing Fee: I-907
What are the petitions premium processing service available for
I-140 premium processing is available for certain employment-based petitions. Some of the employment-based categories include:
| Designated classification within Form I-140 | Corresponding Employment-Based (EB) Immigrant Visa Classification |
| --- | --- |
| Aliens of extraordinary ability | EB-1 |
| Outstanding professors and researchers | EB-1 |
| Professional with advanced degrees or extraordinary ability not seeking a National Interest Waiver | EB-2 |
| Skilled workers | EB-3 |
| Professionals | EB-3 |
| Workers other than skilled workers and professionals | EB-3 |
Form I-140, Immigrant Petition for Alien Worker
Can I get my Green Card sooner by using the premium processing service?
While the premium processing allows employment-based green card applications to file for expedited processing of their Form I-140, it does not speed up the process of I-485 Adjustment of Status application or immigrant visa application at the US Consulate. The green card approval depends on a number of factors such as visa availability, visa category, priority date, administrative delays, etc. 
What are the benefits of using premium processing service?
The biggest advantage of premium processing is that the decision is made in 15 calendar days as opposed to 4 months or more.
An H or L visa holder whose stay in the US is going to end but has no labor certificate or I-140 filed more than 365 days prior, having an approved I-140 will allow them to request for a 3 year extension under the provision of AC21.
A definitive decision will be beneficial for some employment-based categories such as EB-1, individuals with exceptional ability.
For individuals applying for an immigrant visa at a US Consulate, premium processing will save a few months off the normal processing time.
H1B visa holders and Green Card holders of Indian origin may have several India-related queries. To get tailor-made answers/ solutions, you can download SBNRI App from the Google Play Store or App Store. You can also use the SBNRI app for investment in stock market/ mutual funds, NRI account opening, tax filing, etc. To ask any questions, click on the button below. Also, visit our blog and YouTube channel for more details.
FAQs
Is premium processing available for Form I-140?
Yes, premium processing is available for the Form I-140 as long as the case does not involve"- New Form-140 while the first Form – I-140 is pending.
– Labor certification substitution requests
– Duplicate labor certification requests 
What is the processing time for Form I-140 premium processing?
The USCIS guarantees to process the Form I-140 petition within 15 calendar days to applicants who choose to use premium processing service, or it will refund the premium processing fee. The 15 calendar day period starts when the USCIS receives the petition. It will send an approval or denial notice, or request for evidence. If the petition requires the submission of additional evidence or response to a notice of intent to deny, a new 15-day period will begin when a complete response to the request for evidence or notice of intent to deny is sent to the USCIS.